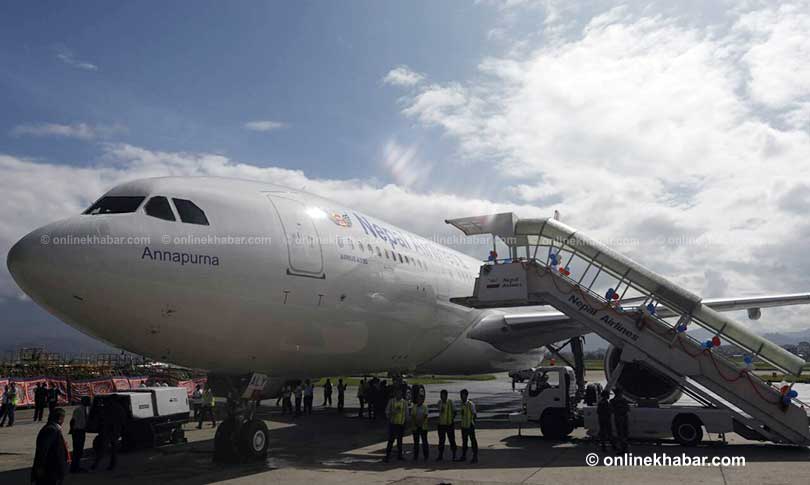 Kathmandu, June 28
Nepal Airlines Corporation (NAC)'s newest aircraft has landed at the Tribhuvan International Airport in Kathmandu this morning.
The Airbus A330-200 series aircraft is one of the NAC's first wide body aircraft, which has been named Annapurna.
Minister for Culture, Tourism and Civil Aviation Rabindra Adhikari says that Annapurna will take its first commercial flight on August 1.
The aircraft was welcomed by the Minister NAC officials at the country's sole international airport today. They also offered a special puja to the aeroplane.
The national flag carrier has bought the aircraft from an American company, AAR Corp, for $ 201.6 million.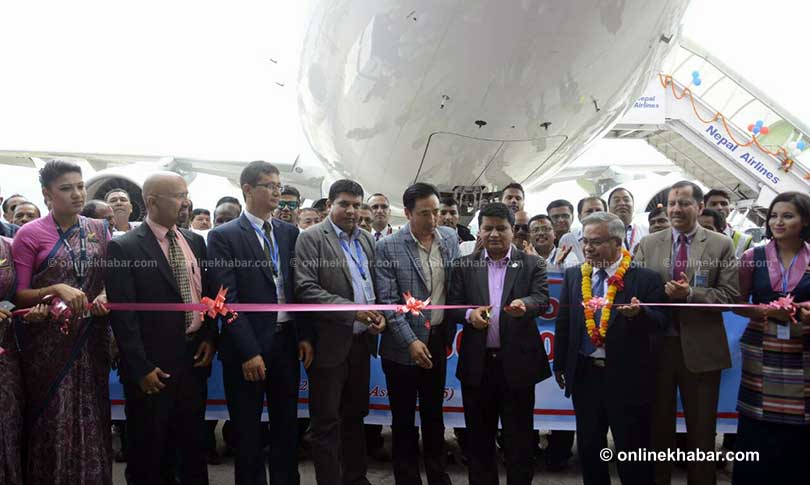 The new aircraft has 18 business class seats and 256 economy class seats. In front of the seats are infotainment systems, which have touch screen features and also has Nepali language options.
To bring the aircraft to Kathmandu, NAC General Manager Sugat Ratna Kansakar, Corporate Director Rabindra Shrestha along with two pilots had left for France.
The ferry flight took off from Toulouse of the European country and was flown by two foreign pilots. It took eight hours to get to Kathmandu.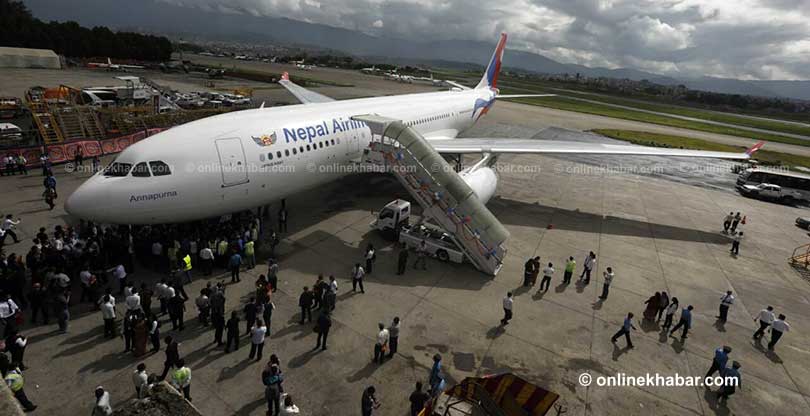 NAC General Manager Sugat Ratna Kansakar mentioned that Annapurna would fly to Dubai, Hong Kong and Kuala Lumpur in the first phase.
The other wide body aircraft is due to arrive sometime next month.
As of now, all of NAC international fights are carried out by two narrow body aircraft. According to the Corporation, after the arrival of these wide body aircraft, the narrow body ones will fly to nearer destinations like Delhi, Bangalore and Bangkok.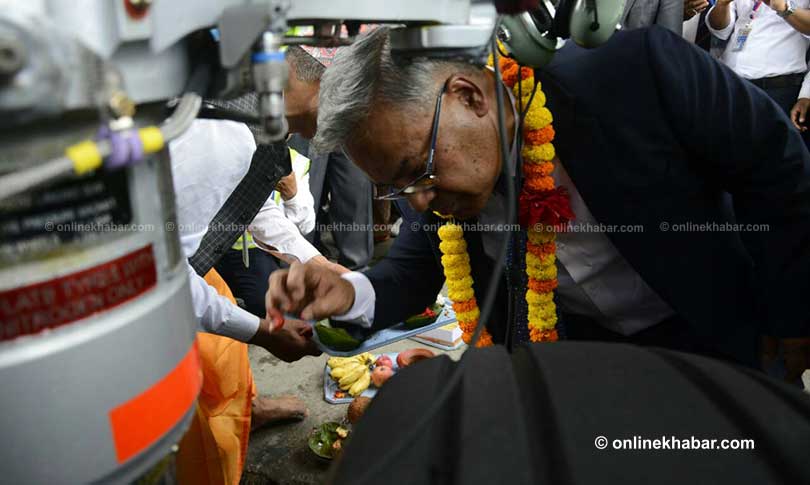 "The frequency of the flights to the destinations we fly to will definitely increase after the the arrival of our new aircraft," said Kansakar, adding the NAC was looking to fly to new destinations as well.
He also added that the aircraft would be flown by experienced pilots hired by the NAC.