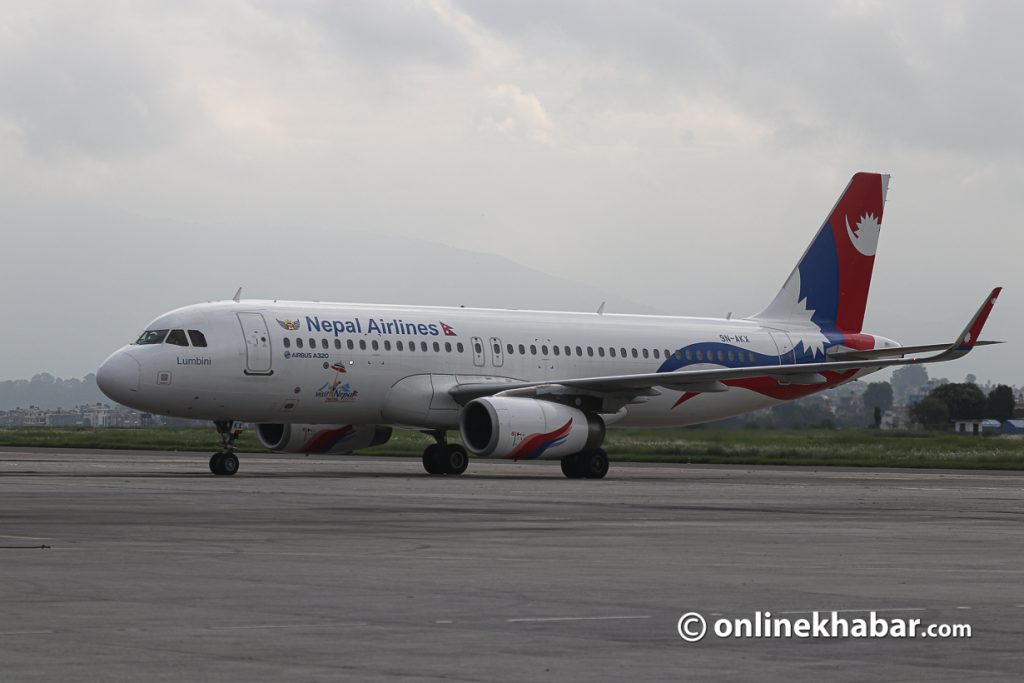 Kathmandu, April 2
Nepal's national flag carrier, Nepal Airlines Corporation (NAC), delayed its Dubai flight by 11 hours as the assigned pilot reported a health issue at the 11th hour.
The flight, RA229, was scheduled to take off at Saturday midnight (12 am on Sunday), but the flight took off at around 11 am on Sunday, informs the corporation's assistant spokesperson Ganesh Kumar Ghimire.
As one pilot fell sick, another pilot was not available for substitution, hence the flight was delayed, according to him.
The corporation says 266 people had already received the boarding passes for the Dubai flight, and they were kept at different hotels in Kathmandu last night.