For many, the holidays are ideal to catch up on reading. While you might have a list of books you want to read, we bring you a list of books about Nepal that will help you understand what the country was in the past. These books touch mostly on the modern history of Nepal that deals with tourism, politics and social life.
We are sure that by the end of these books, you will get a great understanding of the country and might be able to grasp why Nepal is what it is today. From the formation of Nepal's first political party to laying the foundation of Nepal's first hotel, the books we have listed for you today have them all.
So, what are you waiting for? Go get them.
1. The Snow Leopard (Peter Matthiessen)
This vintage classic is a must-read. Written by Peter Matthiessen, the book tells the journey of the writer and Gorge Schaller, a naturalist, who came to Nepal to study Himalayan blue sheep and snow leopards in the Dolpo region of Nepal. They travel on foot from Pokhara to Shey Gompa. They also travel further beyond to the Crystal monastery.
The writer also dwells a lot on the need for meditation and touches on some aspects of Zen Buddhism. It is a timeless classic and one of the best travel books written about Nepal.
2. Tiger for Breakfast (Michel Peissel)
Tiger for Breakfast is a book about a man who changed the way Nepal perceived tourism. Written by Michel Peissel, the book tells the story of Boris Lissanevitch, a Russian man who fled his country and became a socialite in India after which he moved to Nepal to party with the kings. It is personal, interesting and paints an interesting picture of how things were back in the 60s and 70s in Kathmandu.
Chapters about Queen Elizabeth II's visit are quite interesting along with how he started one of Nepal's first hotels. His legacy is so vast that there are people who still speak of him and how he changed the face of Nepal's tourism.
3. House of Snow (Ranulph Fiennes and Ed Douglas)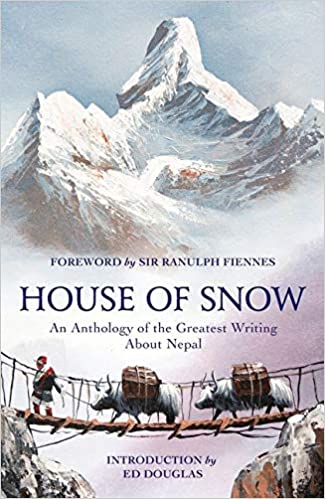 If you really want to read something wholesome, this is it. The book has 50 excerpts of fiction and non-fiction written by national treasures, adventurers, writers, scholars and journalists like Laxmi Prasad Devkota, Jon Krakauer, Manjushree Thapa, Thomas Bell, and Michael Hutt. All profits from sales will be donated to charities providing relief from the 2015 earthquakes.
The book contains the most beautiful stories that introduce Nepal to the world. But, be selective and read what story interests you. A lot of people have said that the book has excellent journalism, mystical stories from foreigners, some touching poetry, and some wonderful fiction. If you pick this book, start with Isobel's Hiltons Letter from Kathmandu. Thank us later.
4. Kathmandu (Thomas Bell)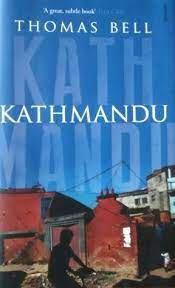 Like the title, the book is about Kathmandu and how it has changed over time. It is emotional and funny. It is both happy and sad as it talks about the city's changing architecture, history, politics, society and most importantly the people's life.
People who have grown up in Kathmandu will relate to him along with people who have migrated here. It is detailed and shows how there are similarities in the lives of people even though much has changed. One review of the book stated how this book was a portrait of Kathmandu, taking the reader from 'Manjushree to the Maoists via witches, colonial Orientalists, LSD cults, spies and wars.'
5. The Tutor of History (Manjushree Thapa)
The book is fictional, but the characters are relatable. Set in the 90s, the book sheds light on how Nepal was back then.
It is an easy read and has moments, some really great moments that make you question things. Written by a woman, she has portrayed Nepal's society excellently.
There are parts that are a bit lethargic, but the ending more than makes up for it. It is a simple story that is written beautifully by one of Nepal's best authors. Even though the book is two decades old, the characters depicted are relatable to this day.
6. Nepal Nexus (Sudheer Sharma)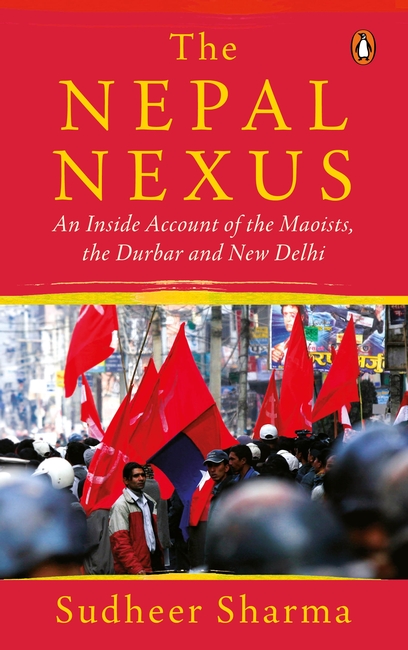 Written by journalist Sudheer Sharma, Nepal Nexus is an updated version of Prayogshala, a book written by him in Nepali.
The book traces Nepal's recent history and focuses mostly on the decade-long armed conflict that plagued the country for over two decades.
Sharma writes about almost all major players from former kings to current leaders and also analyses how that affected Nepal-India relations. For anyone wanting to learn about Nepali politics and the various contemporary events, this book is a must-read.
7. Mahesh Chandra Regmi Series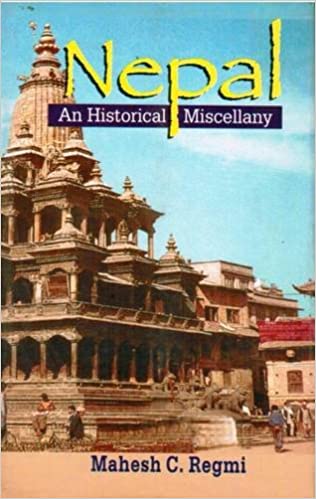 The Regmi research series is a boon to Nepalis and those who want to know about Nepal. It consists of 21 volumes written between 1969 and 1989 by historian Mahesh Chandra Regmi. The series contains English translations of important historical documents from the Regmi Research Collection and short historical analyses – often drafts of narratives that later appeared elsewhere – written by Regmi himself.
If you have got plenty of time and are interested in history, this series will enrich you with things you never knew. It is quite detailed and robust as anthropologists, sociologists, historians and economics have raved about. Almost everyone who has ever written about Nepal has read these notes as Regmi's legacy lives on.