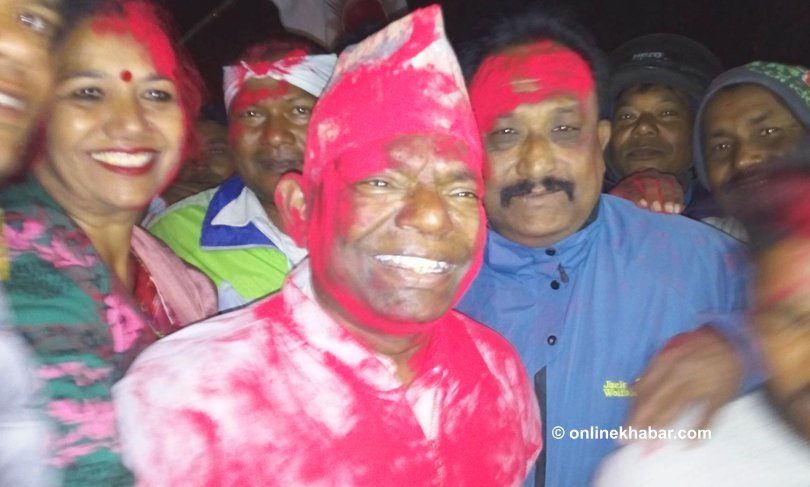 Biratnagar, December 9
UML leader Lal Babu Pandit has won the Morang-6 seat in Parliament by defeating Nepali Congress veteran leader Shekhar Koirala.
This is a significant victory for the Left Alliance as Morang was considered a traditional stronghold of the Nepali Congress, which has been dominated by the Koiralas for a long time. Shekhar Koirala was one of the most popular figures in the party during the NC's General Convention.
While Lal Babu received 33,141 votes, Koirala received 33,266. Lal Babu won by a margin of 675 votes.
Following his victory, Pandit said that as an MP, he will work towards guiding the country towards prosperity. He also said he wants to include everyone in the development process.
Pandit rose to fame after adopting a tough stance against bureaucrats who have permanent residency abroad. During the Madhesh Movement, he was one of the harshest critics of the Madheshi parties.