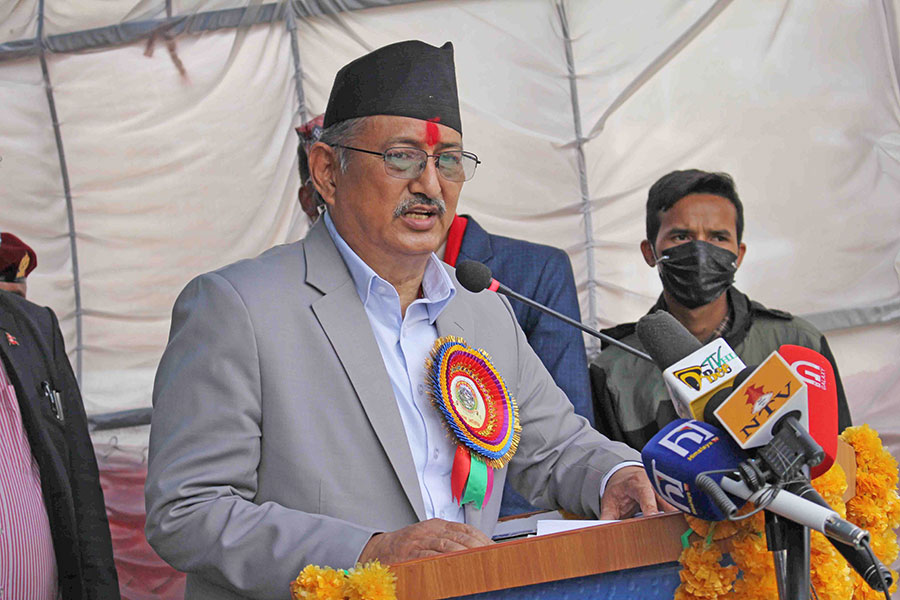 Kathmandu, August 26
Home Minister Bal Krishna Khand says cybercrime needs to be incorporated into the school curriculum to curb crime.
Speaking at a public event in Kathmandu on Friday, the minister said, "Currently, criminal gangs have been missing information technology. To control this, the government has established a separate cell," he says.
The minister said the government was committed to saving people's lives from various natural and human-made threats.
Nepali Congress lawmaker Bhimsen Das Pradhan and Nepal Police Cyber Bureau's DSP Deepesh Joshi also spoke at the event.