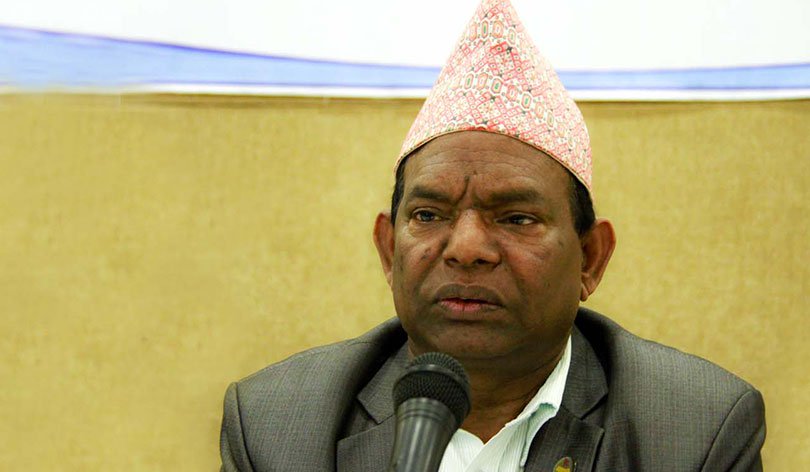 Kathmandu, January 7
Minister for Federal Affairs and General Administration Lalbabu Pandit says raising questions against the recently introduced Staff Adjustment Ordinance will not be appropriate anymore.
Pandit says the ordinance will come into effect immediately as both houses of the Federal Parliament recently endorsed it.
He, however, maintains that the ordinance itself has mentions ways of revision if there are shortcomings in the law.
Speaking at a meeting of the National Concern and Coordination Committee in the National Assembly on Monday, the Minister claimed that ordinance was not against interests of the civil servants.
He was of the view that the ordinance would not block the possibility of promotion and transfer as staff at local and provincial levels could get transferred to other places of the same level.
Pandit assured that the government would introduce a new civil service bill soon. He said drafts of such bill would be sent to provincial and local governments at the earliest.