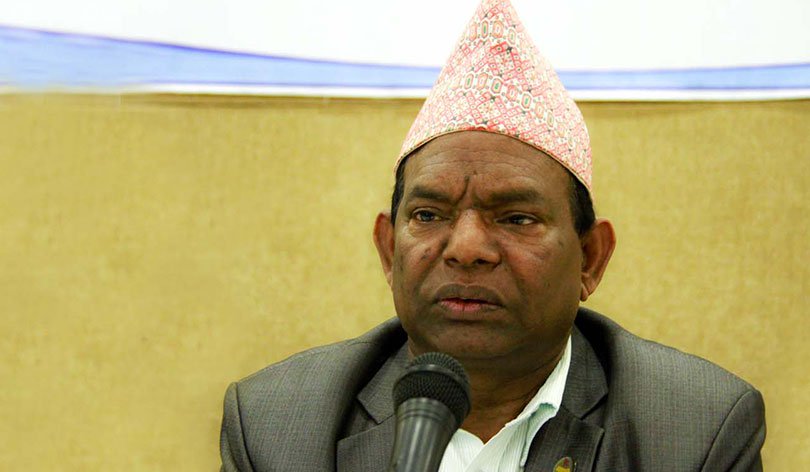 Kathmandu, March 28
The adjustment of Nepal's bureaucracy to meet the needs of the new federal setup has now been completed, a senior minister in the Oli cabinet has annoucned.
Minister for Federal Affairs and General Administration Lal Babu Pandit, who was speaking at a press conference in Kathmandu, said that the adjustment process was completed within a year, as was promised by the government. According to Civil Servants Readjustment Division chief Keshar Pandit, 39,960 civil servants will now work in the centre, 13,821 in the provinces and 43,807 in the local governments.
"We have prepared the organisation structure for all levels of government," said Minister Pandit. "We will address grievances related to the adjustment within this month,"he said adding that some of the members of the civil service were yet to receive their adjustment orders.
According to the minister, the government will now need to recruit around 15-20,000 employees to fill vacant positions in various offices. He said that the government will adopt a fast-track approach to select the new employees, who shall start their work ahead of the new fiscal.