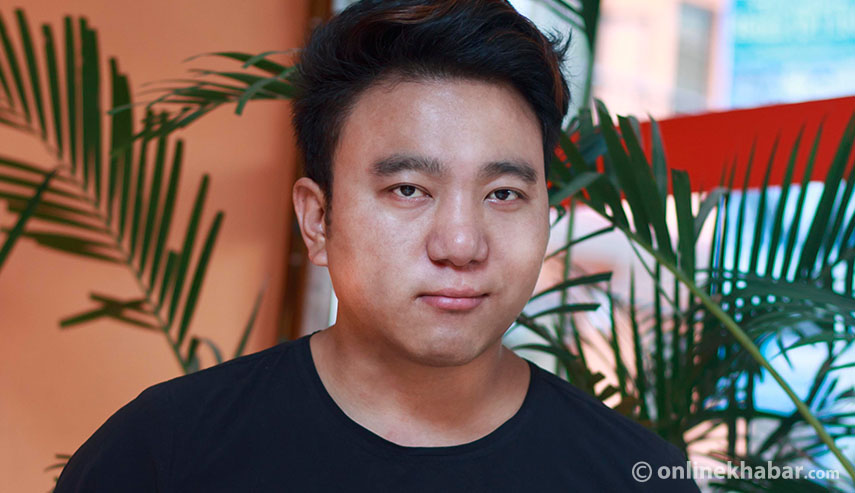 When Yubi Thapa was in his primary school, he got to use a computer for the first time. An inquisitive Thapa wanted to explore the machine and see what it was capable of doing. To his surprise, he found an archive of cloth designs on the computer.
He clicked through each one of them, to be awed by the colours, texture and the shapes.
"I used to wonder if the clothes had been manufactured in Nepal. If it was not , which part of the world made such beautiful clothes–so very different to the ones that I was wearing?" Thapa says.
Thapa, who continued his school, remained curious and in his adulthood, took the idea of mastering the art of producing impeccable designs seriously.
After a few days of research, it dawned on him that fashion designing is a subject and is formally taught in schools and he left for the capital city, Kathmandu and here he is sketching, brainstorming and getting inspired each time.
The rest is history.  Thapa, who is at the forefront of fashion in Kathmandu, has been coming up with new innovative designs time an again. He is best-known for his personal collections that have been aligned with panache at the Red Velvet, Labim Mall. They are overtly vibrant with bold use of colours and sequins.
Only by a look of the elegant ensemble, the choice of fabric, colour and shimmer, one can say with conviction that the couture was actually completed with utmost dexterity and dedication.
Talking about his inspiration, he looks up to Prabal Gurung, the fashion designer who is successfully representing Nepal at the international arena.
While we had questioned him about his fame, he had answered that the backstage of success is not apparent to the people and that perseverance for over a decade had entailed this fame for him. He has designed couture for top-notch models to actors across the world. It is undoubtedly what each designer dreams of in his career and like any other designer, he shares the same dream.
He knows that it never comes easy especially because fashion industry of Nepal is just growing now. However, he feels that there is a stark difference in the fashion industry in analogy with the previous years when he had just started off.
"It is evident that the value of fashion is at its peak with people being more fashion conscious.", he adds. Nowadays people are more inclined towards being fashionable than anything else to an extent that they have put an end to repeating their clothes as the redundancy embarrasses them.
This has cultivated the fashion of wearing designed clothes in people which is where the work of a designer is pivotal. He posits that celebs these days summon designers for every other event, highly influenced by the Indian fashion world, agreeing to the fact that Nepal's fashion industry has been greatly influenced by our neighbouring country.
When asked about the challenges he had to face while pursuing his career, he opines that in a country like ours where medicine, engineering and advocating are considered as sublime jobs and fashion designing falls at the end of the hierarchy, there are many challenges.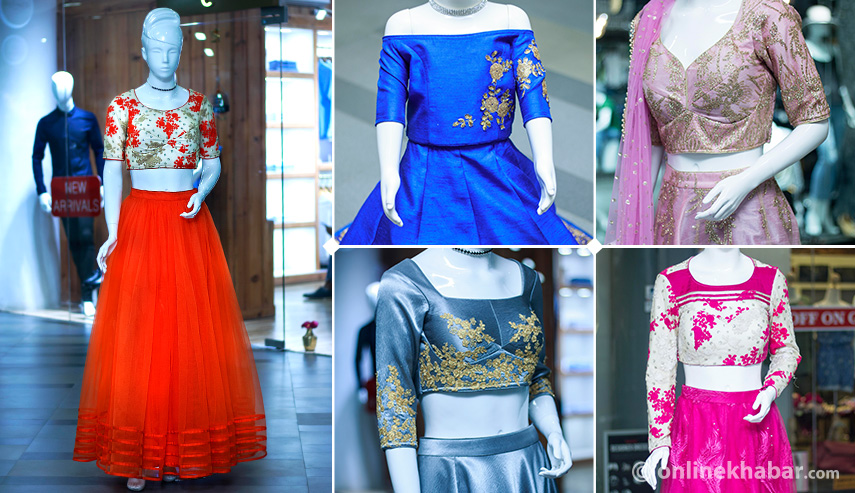 "Firstly, my friends and family looked down at me and questioned my career option. They were rather dubious about my success. But I have battled against all those allegations," says Thapa.
He says that there are two types of people who pursue fashion designing–one who have an innate passion to create something and the others who have been influenced only by the glamorous façade of the fashion industry.
He asks each one to always remember that it is hard to sustain in this cut-throat competition. However, if one has the interest and passion and looks for designs and creative ideas everywhere, it is their calling and that is how he or she gets their desired position in whichever field they choose.
Every arch, bump and curve that is plain geometry for us gave him the inspiration to design and that's what he believes in-to look not merely seeing and to try grasping things from the surrounding.