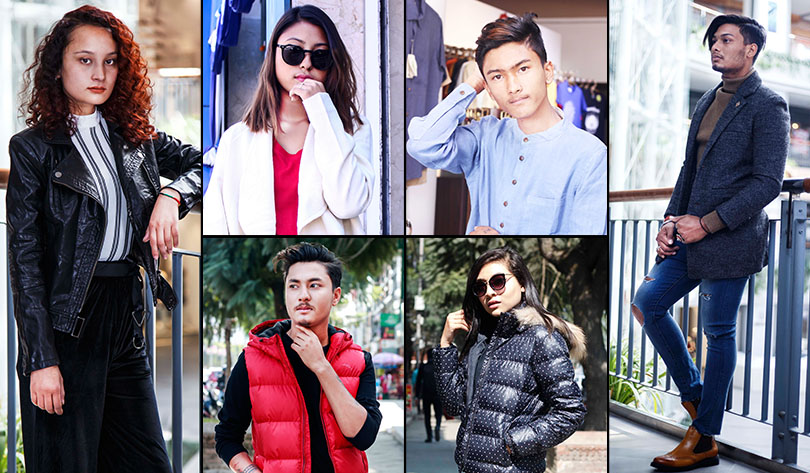 The winter has dawned in Kathmandu. Now, the temperature begins to plummet every day. The days are stretched longer while the nights are curt and each of us, admit it or not, would slip into the cocoon of our bed at any given time; and as for the clothes, humans are heavily attired with layers of clothing. So this winter, we list three stores where you can shop your winter fits to stay warm while also up your style quotient.
1.
Anta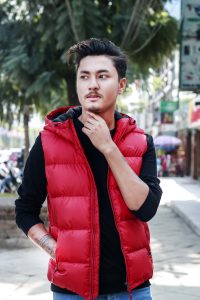 Anta is a well known sportswear brand among youth of Nepal, meeting all their needs for sports gears, including jerseys and spike boots. Besides these sport-oriented active wear, Anta has incorporated down jackets for both the sexes, especially for the winter. Pair your basic T-neck top and jeans with a down jacket for the not-too-sporty-not-too-chic look. The down jackets are made of polyfibre or down feathers; either way it is lightweight and subsequently, easy on your shoulders.
Anta outlets are located in Durbarmarg, Jhamsikhel and Bhatbhateni so you can drop by anytime and find more warm wear other than the jacket itself.
2.
MFashionista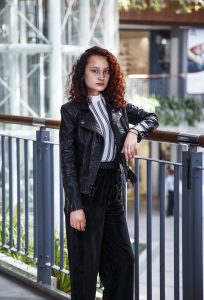 The store with one of the most alluring pieces of ensembles, MFashionista is a well-curated brand that imports clothes from the United States and Hong Kong. For those of you looking for versatility, this is the store you should knock on the doors of. The retail store has one for every personality–mustard coloured duster coats for the chic, patent oxford shoes for the sophisticated and peep-toe heels for the party-animals, your basic LBD with some ruffles or a work-friendly suit–you name it.
For the gents, pair a sand coloured pullover with a long overcoat, looking effortless and ready to dine out. As for the ladies, acquire the grunge look with an all-black outfit and a leather jacket.
Their Instagram updates make convenient the experience of shopping for one can book anything online so you can either visit the store or check out their accounts on Instagram or Facebook.
3.
Karuna Natural Wears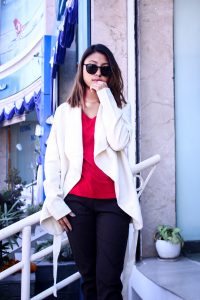 Established in 1997, Karuna has been producing clothes of the finest quality using only the natural fabrics such as hemp, bamboo, linen, silk and nettle. These organic materials ensure numerous advantages such as breathability and temperature regulation as well as being warm in winter and cool in summer. Basically, Karuna is a 'one-stop shop' for all the weathers. Besides the clothes, the accessories they flaunt! For instance, the scarves are made of 100% exclusive silk that feels soft on touch and warm when coiled around the neck. Also, they come in a variety of colours like magenta, lime and mint which instantly adds more appeal and brightens any mundane look.
For the menswear, pick up a hemp shirt, buttoned with shapely ox horns and not plastic and for the ladies, the rosy blazer worn over a subdued top and formal pants can never go wrong for an office-wear. Karuna is the place endorsing items with top-notch quality at competitive rates.