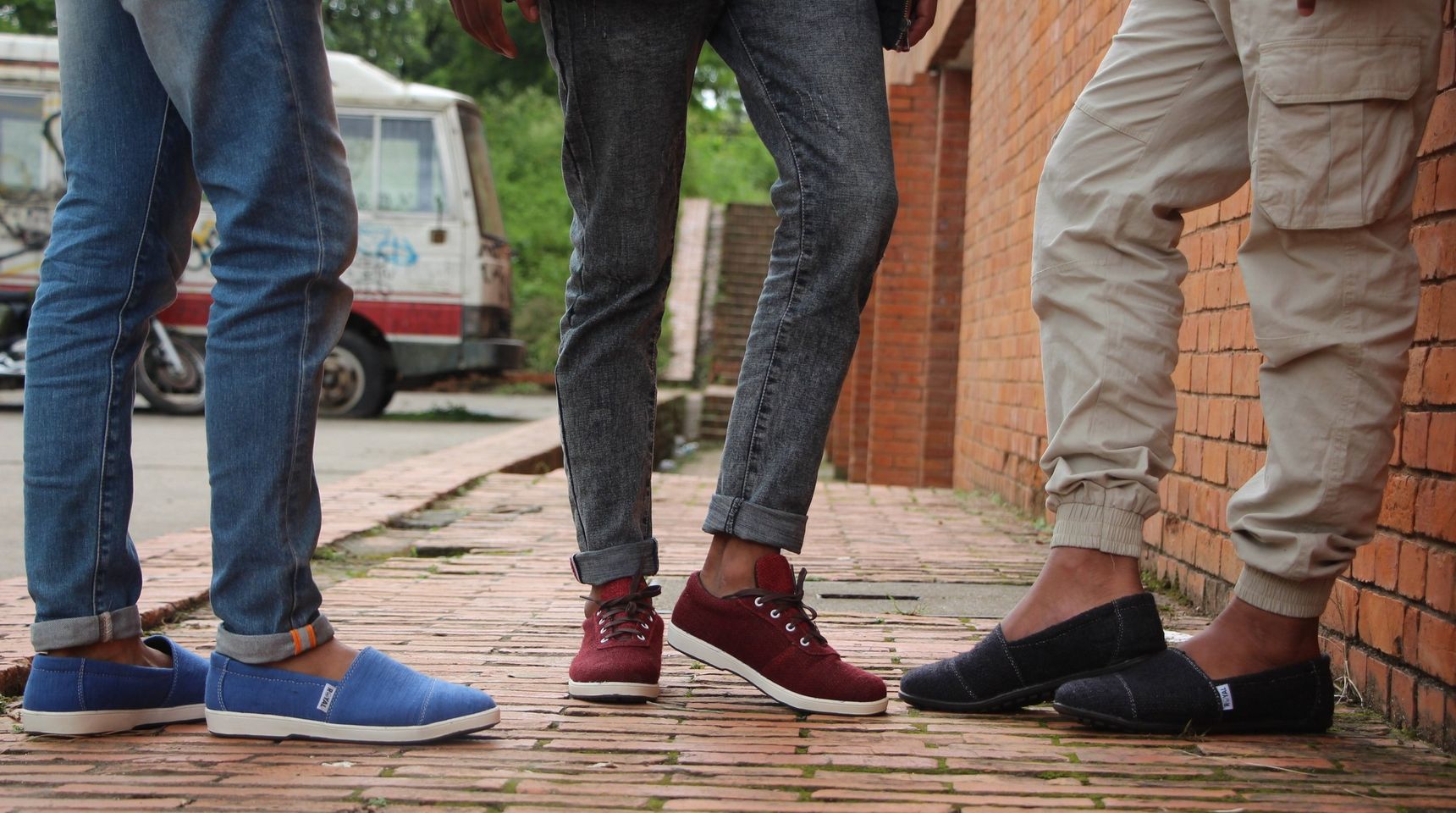 Witnessing the rise in hemp products in Nepal in 2017, Kiran Thapa and Janak Jung Shah, wanted to tap into the market. Having seen how hemp products were made in their homes in far-west Nepal, both Thapa and Shah were fascinated by the idea of creating something new.
The two had easy access to hemp and started exploring different ideas while working at an IT company in Kathmandu. For three years, the two invested their time and money in research and development as they looked at what would be the ideal product to launch in the Nepali market. Eventually, they made the strategic decision to delve into the production of hemp footwear and gave birth to Royal Hemp.
The two opted for hemp footwear as it was a niche in the Nepali market which was dominated by hemp bags, shirts, and socks. Recognising the unique opportunity to capture attention and stand out in the market, they ventured into the production of hemp shoes. Their strategic decision to focus on a less-explored niche allowed them to differentiate themselves in an industry where other hemp products had already gained popularity.
"So far the business of hemp footwear is progressive," says Kiran Thapa. "We are not only getting orders from Nepal but also from abroad like the USA, Canada and Australia."
Start small, dream big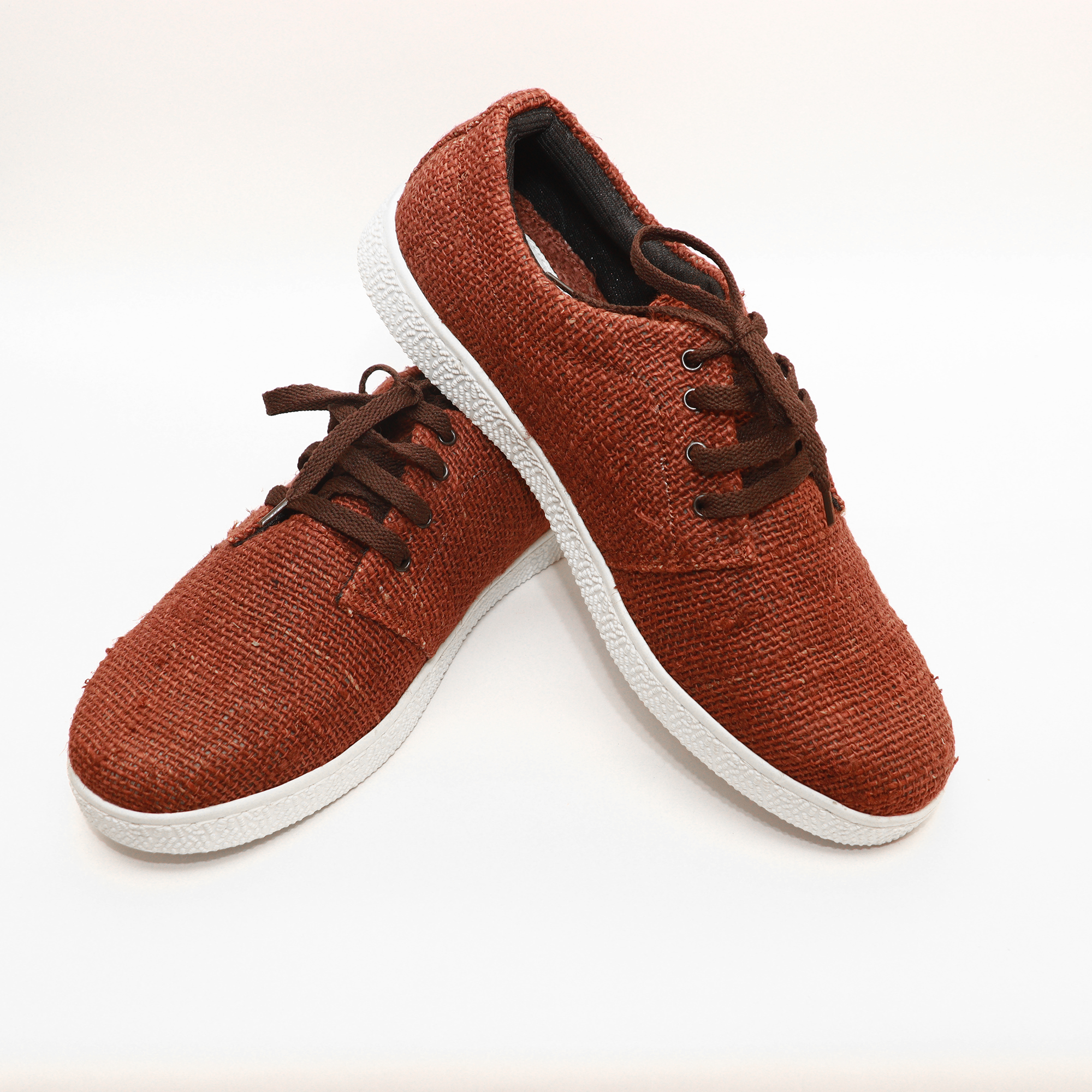 Since its inception, Royal Hemp has captured the interest of both international and local customers, with a steady influx of orders for its hemp footwear. Thapa claims that Royal Hemp is the first company in Nepal to produce footwear made entirely from hemp. He also adds that their shoes and other products are crafted using 100 per cent hemp.
Royal Hemp's footwear does not just prioritise attractive designs and colours; it also offers additional benefits to its wearers. The primary advantage lies in its eco-friendliness, say the founders.
The brand is committed to sustainability, ensuring that its footwear has minimal environmental impact. In addition to being environmentally conscious, Royal Hemp's shoes are known for their lightweight nature, providing comfort without compromising durability.
"Royal Hemp's hemp shoes have exceeded my expectations in terms of comfort, durability, sustainability, and style. I highly recommend their footwear to anyone seeking eco-friendly options without compromising on quality or fashion," writes Ajay Bhandari in the review section of Royal Hemp's Facebook page. "With Royal Hemp, you can step out in confidence, knowing that you're supporting a company dedicated to both style and sustainability."
(No) Ease of doing business
Officially established in 2021, Royal Hemp runs its operations from a factory in Bafal in Kathmandu where it produces 15 to 20 pairs of shoes every day. Thapa notes a gradual rise in the demand for hemp footwear, citing a significant uptick during Dashain when they achieved sales of over 120 pairs of shoes per day.
Royal Hemp has identified broader opportunities within the hemp footwear market, but concurrently, the company faces certain challenges that need to be addressed.
"The very first challenge is a lack of awareness among the general public about the hemp's products, " says Thapa. "Still many people are not confident about using hemp's product. They doubt its quality."
The situation is further complicated by the government's classification of hemp as illegal, making it challenging for Royal Hemp to easily source the necessary raw materials. Additionally, the scarcity of well-skilled human resources adept in the manufacturing of hemp footwear adds another layer to their challenges. 
"To raise awareness about what hemp is, Royal Hemp has been running campaigns. We want people to understand the potential of hemp and how our country can tap it," says Thapa.
Thapa is of the firm belief that the legalisation of hemp would lead to an increase in the number of farmers, promote local products prominently, and uplift the economic status of the country. He urges the government to establish a secure mechanism that would legalise hemp, ensuring there are no negative impacts associated with the move.
"It is about time we used what we have for the benefit of the country," says Thapa.
Road ahead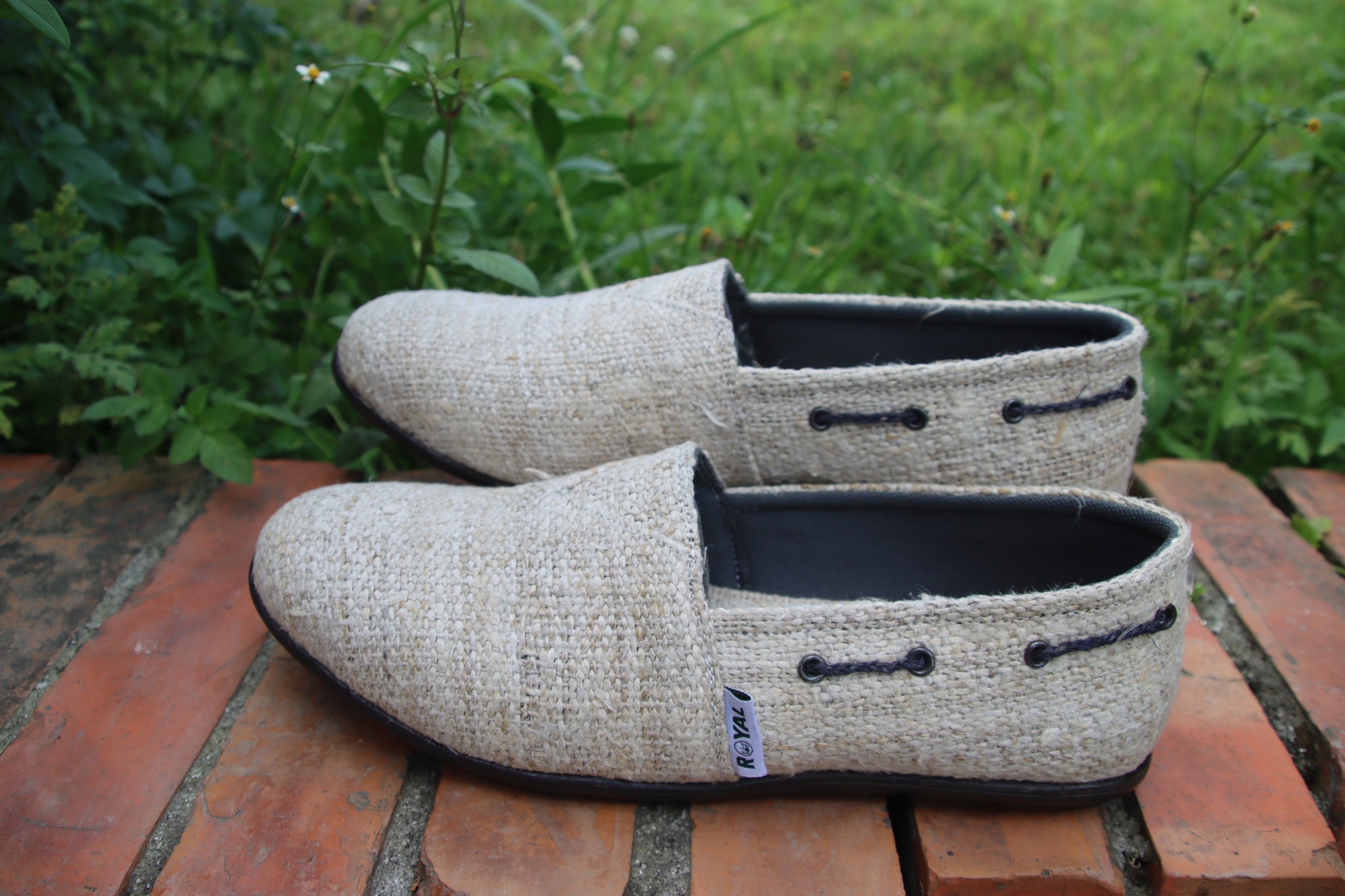 Royal Hemp's hemp shoes come in a diverse range of designs and colours, and the company also provides the option for customised footwear. The products have been receiving widespread appreciation from satisfied customers.
Even though it does not have an official store yet, its products are available online and in Ganjastore Nepal in Battisputali. Recently, Royal Hemp also installed a stall at the Himalayan International Expo to display their products. 
"The reaction was great and we received some good feedback," says Thapa.
This feedback, he says, has provided additional motivation to Royal Hemp to come up with better products in the coming days.  
As for the future, Royal Hemp does not want to be limited to selling footwear. Botha Thapa and Shah say they have more things to offer and are planning to release interesting products soon.
"We want to surprise people. The products we are coming up with will be completely new to the Nepali market," says Thapa.