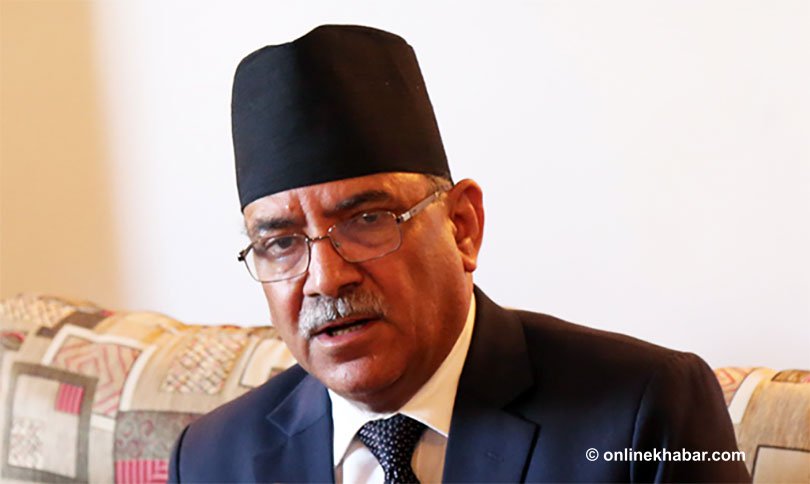 Kathmandu, July 2
As the intra-party tension in the ruling Nepal Communist Party escalates, the party's chairman Pushpa Kamal Dahal has met some leaders close to another chairman, Prime Minister KP Sharma Oli.
During the meeting, Dahal, who has recently demanded that Oli resign from both the PM and the party chair, told pro-Oli leaders that to make the PM aware of his mistakes in running the party and the government.
"Please tell us what mistakes we have done. Also, tell the other chairman his mistakes," Dahal reportedly told the leaders.
In response, the leaders said both the sides needed to implement past agreements to save the unification of the party. They also maintained that seeking an alternative to Oli could be disastrous for the party, according to Subas Nembang, who led the pro-Oli side during the meeting.
Nembang, Ishwar Pokharel, Bishnu Paudel, Shankar Pokhrel, Bishnu Rimal and Pradeep Gyawali had gone to Dahal's residence in Khumaltar of Lalitpur upon an invitation from Dahal. From Dahal's side, Barsha Man Pun, Janardan Sharma, Matrika Yadav, and Haribol Gajurel were present in the meeting.