Between the sisters of Shristi Jayana (27) and Srijana Jayana (24), the elder was working at an NGO whereas the younger was at the final semester of the bachelor of architecture at the start of 2020. Soon the Covid-19 pandemic spread across the world like a wildfire.
Soon, the government of Nepal also imposed a lockdown. Like many others, Shrsiti and Srijana were also limited to their house, having lots of leisure time to kill.
To spend that in a fun yet creative way, the sisters started practising many DIY things. It was not anything new for them as they had been doing art and crafts as a hobby since childhood.
In the process, they got to see photos of macrame knot designs on Pinterest. "We found them very unique and started learning the skills via YouTube tutorials."
After a while, they turned their hobby into a business, Macrame Laced, where they offer knotted macrame products like plant hangers, wall hangers, laced mirrors and many more.
Problem-turned-possibility
One day, after the lockdown was eased, the sisters were roaming around Jhamsikhel. There, Shristi saw a macrame plant hanger in a concept store.
"I then brought the cotton rope home and we both started knotting the rope to make it a plant hanger. It turned out to be okay."
Shristi impulsively posted the picture of it on her Instagram. To her surprise, she received a lot of queries about it. "Then, we realised that macrame products have potential in the market. It was at that moment when we decided to turn our hobby into a business."
This is how Macrame Laced is born.
The practice of macrame knot-tying started in the 13th century by Arabic decorative weavers. It was also in use in Nepal in the 1980s and 1990s. However, Shristi found in her research that it nearly vanished in Nepal after the turn of the century.
The sister duo started Macrame Laced as a business by opening the Instagram page Macrame Laced (or, Ma.La) in August 2020.
"We started learning macrame knotting skills in mid-July, 2020. After we gained some confidence in the craft, we took it as a business investing in four figures."
Focus on aesthetics
The sisters hand-make a range of all macrame products focusing on aesthetic home decoration. This includes wall hangers, plant hangers, lampshades and accessories like handbags, clutches, wristlets, and keychains. They also take customisations orders.
As a student of architecture, Srijana has more knowledge on how to measure designs. But, the other works are shared between the sisters.
"However, we had to work hard for weeks to find the place to source the cord for making macrame products. Also, there were very few options for the colours of such cords. Therefore, we ourselves dyed them."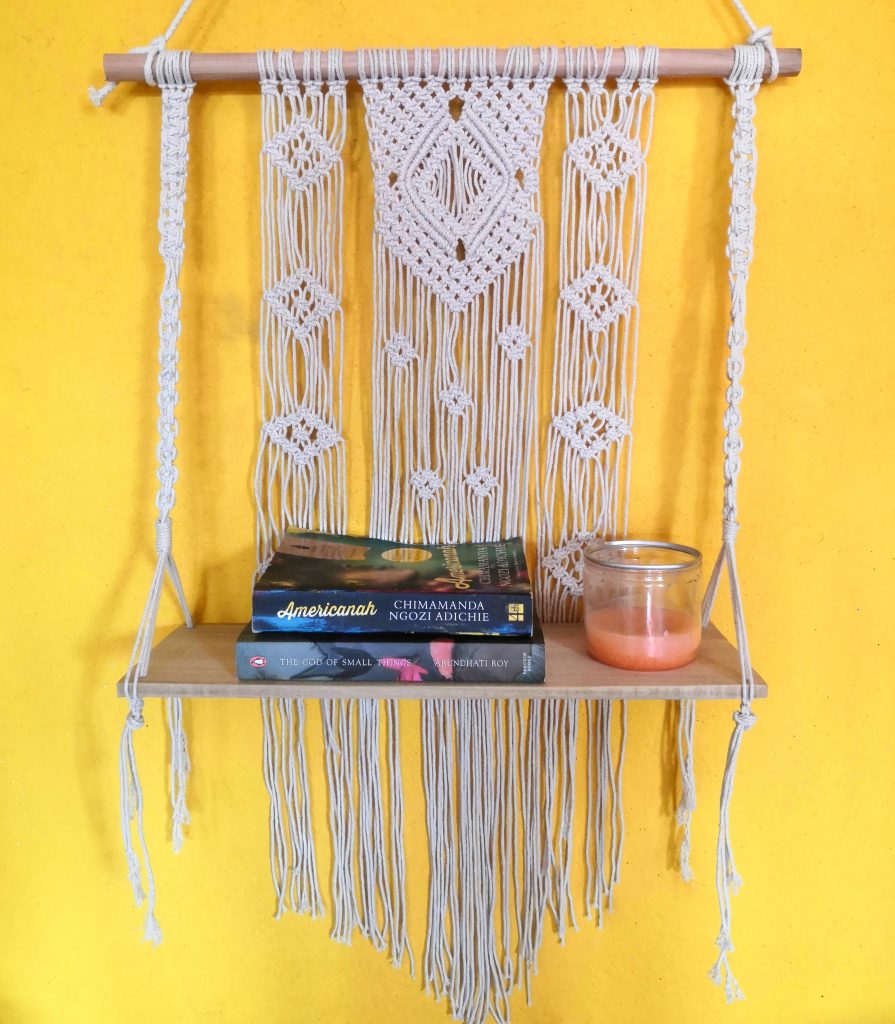 Moreover, the Macrame Laced founders were frustrated with the fluctuating quality of the cotton cord found in the Nepali market. "But, now, we have an idea of the quality checking of the cotton cord and we source them accordingly. Still, we are thinking of importing quality cotton cord."
Now, the duo are determined to take their business ahead.
Challenges and possibilities
However, there are a lot of challenges.
Srishti, who is doing a master's in gender studies and also working for an NGO as a consultant, shares, "It is quite difficult to make time for Macrame Laced. It takes cutting off on our sleep as macrame is a very time-consuming task."
Yet, the business is doing some good progress.
Initially, Shristi and Srijana used to buy only two to three kgs of cord, but as of now, they use around 10 kg at a time.
"For, about six months since we started off, we used to receive about 30-50 orders monthly. And, it has definitely scaled after that," Shristi says, "We also cater bulk orders to ceramics stores as well as restaurants."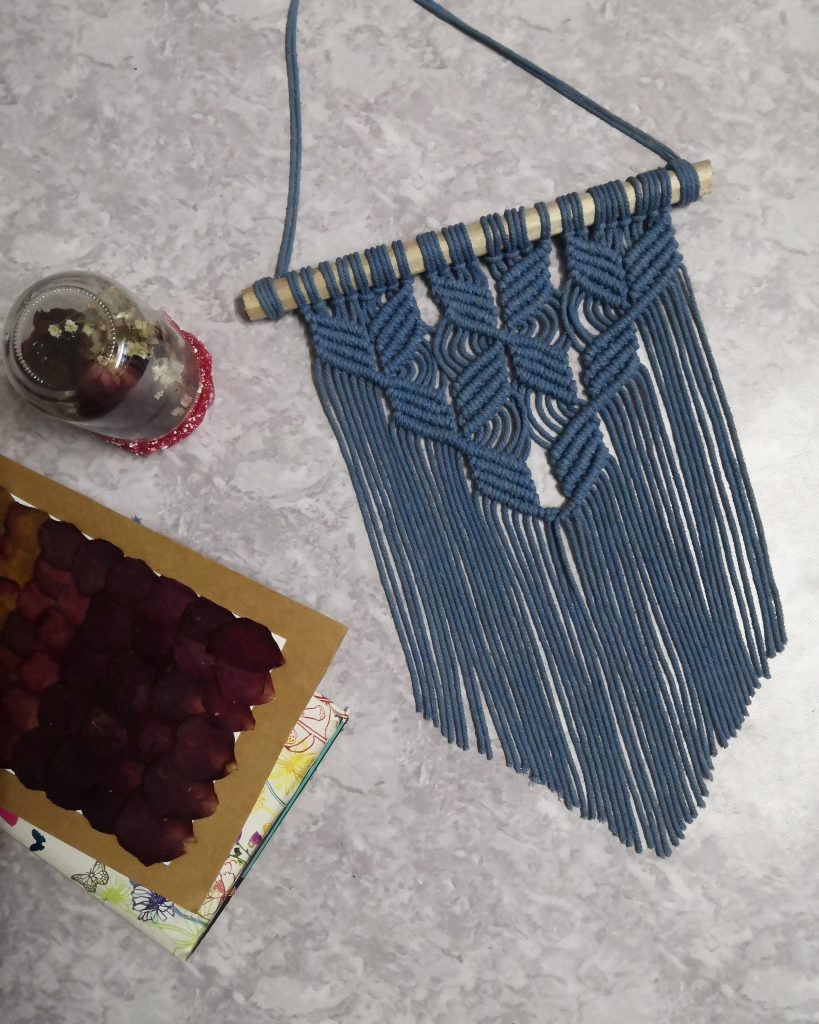 The prices of Macrame Laced products are between Rs 75 (for a bookmark) to Rs 3,500 (for a dyed wall hanger). Shristi says the price differs as per the designs and sizes of the products.
"Our products are also eco-friendly as we don't use plastic cords to make our products. We only use cotton, which is biodegradable. Also, we wrap our products on recycled newspapers and brown papers."
Macrame Laced products are not only limited to Nepal but they have reached countries like Australia and India. Shristi shares, "We have also sent samples to the USA and Finland."
The startup is now in the process of registration. "Further, we plan to train the women, especially homemakers who want to gain financial independence, in macrame knotting and outsource our products from them in the near future."
Besides, the sisters want to refine their products to the best and provide quality goods to their customers.