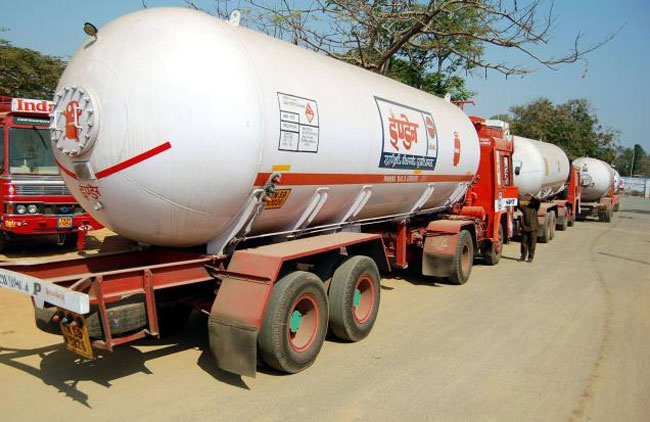 Kathmandu, July 31
There have been irregularities worth Rs 60 million in the procurement of LP gas bullets, according to sources. Subsequently, the Ministry of Supplies has directed the Nepal Oli Corporation to cancel permits issued to Nepal LP Gas Industries Association for the purchase of gas bullets, objecting to the decision on the purchase of a large number of gas bullets at one go without adequate preparations.
A source at the ministry said it has information that hankypanky worth Rs 60 million took place while issuing permits for the purchase of gas bullets. Due to lack of clinching evidence, the ministry has not mentioned this in its directive.
The ministry has received information that association and NOC officials have collected Rs 85,000 to Rs 1,00,000 from each gas industry for the procurement of gas bullets.
Ministry officials say NOC board of directors jumped the gun and issued gas industries permission to purchase bullets.
It is learnt that concerned parties collected huge sums from industry owners in the name of influencing officials concerned to make favourable decisions, according to ministry officials.
A gas industry owner conceded that owners of gas industries made payments for the purchase of gas bullets.
A ministry official told Onlinekhabar: We received information that money was raised from gas industry owners in the name of making payments to ministry, concerned parliamentary committee and NOC officials.
So, we had to stop this at all costs, said the official. It became clear that there were irregularities in the distribution of gas bullets.
Moreover, the ministry has directed the concerned parties to halt the process of bullet purchase also because the NOC has not yet approved working procedures for bullet purchase.
NOC had allowed companies to purchase gas bullets without preparing the procedures. The ministry source claims that NOC officials and association President Shiva Prasad Ghimire raised money from industry owners assuring to make decisions in their favour.
On the contrary, NOC has refuted charges of hankypanky. Mukunda Ghimire, spokesperson for the NOC, said: The ministry has ordered concerned parties to stop the process of gas bullet procurement. The process will come to a stop now.