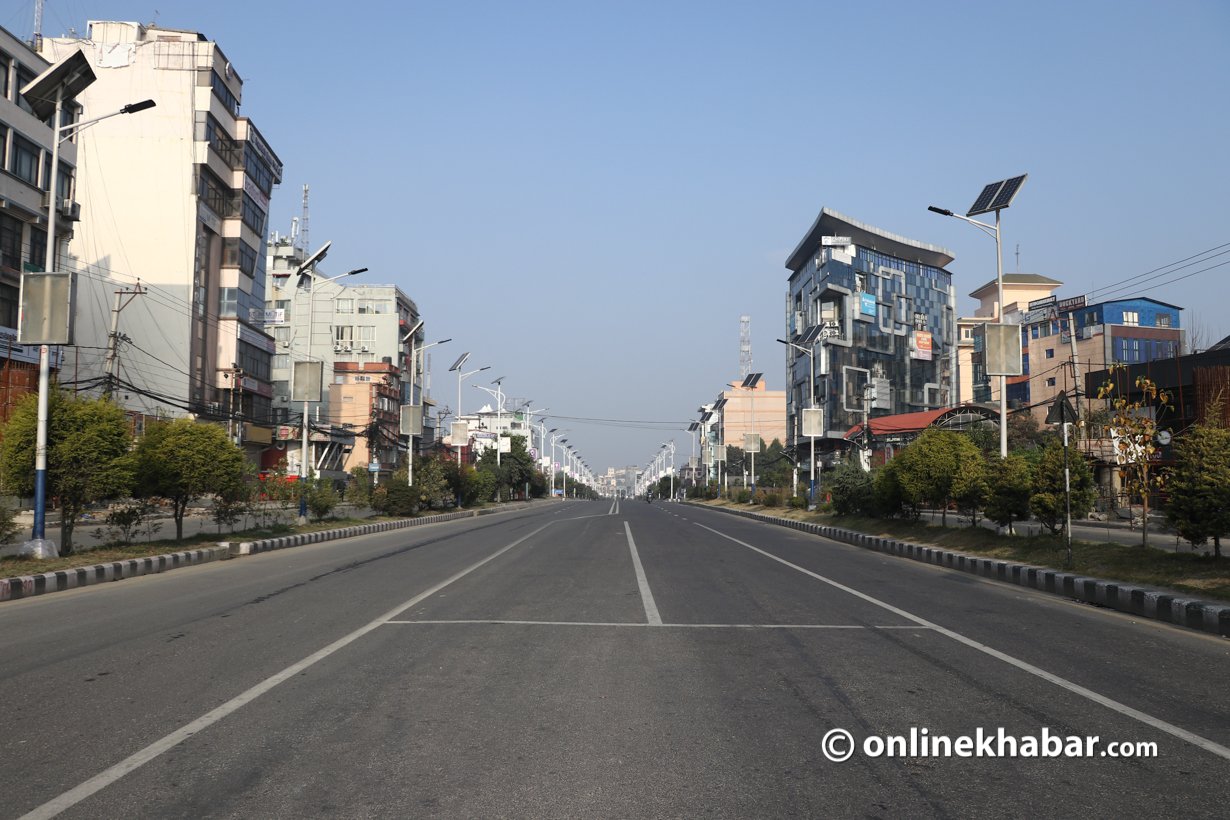 Kathmandu, April 24
Owing to the government's failure to mark 'safe zones' against 'risky zones', the government is unlikely to relax restriction measures imposed to control the coronavirus outbreak in the country anytime soon.
The country has gone on lockdown on March 24, and its extension is expiring on April 27 as of now. Owing to difficulties created by the lockdown, some members of the public have demanded that the lockdown restrictions be relaxed in certain places where the risk is relatively low. The Ministry of Health and Population had also recommended so last week.
Then ministry had planned to categorise the country into red, yellow, and green zones in terms of the infection risks. During that time, the number of cases in Sudurpaschim was higher than in other places and the government was focused on that province. However, just a few days after the plan was finalised, 12 coronavirus positive cases were detected in Udayapur of Province 1, baffling the health officials.
So far, 48 positive cases have been confirmed, and 28 of them are in a town of Udayapur.
Hence, the officials think it is still too early to decide any place as a safe zone. "Currently, we are in action. We cannot say anything unless the experts suggest something new," an expert advisor to the Ministry of Health, Dr Khem Karki, says.
Meanwhile, some public health experts have said the government has not tested as many people as required to mark the places into different zones. The ministry says so far 9,111 people have been tested in the PCR technology whereas 34,502 in the RDT. Public health expert Sameer Mani Dixit says the PCR tests should be expanded at the community level before making any decision about relaxing the lockdown.