The snowy slopes around Mardi Himal saw something very different this year. Usually full of domestic tourists, this winter, it saw a crowd that was there for more than just sightseeing.
Around 25 people were gathered. Some were travel guides while some worked in the mountains. They were there for one thing – learning the basics of skiing at the Great Himalayan Ski Visit from one of the best in the trade, Krishna Thapa.
"It's good to see people are interested. If done right, skiing can be huge in Nepal because there are so many places it can be done," says Krishna Thapa, an internationally recognised ski instructor.
Krishna Thapa has been in the skiing trade for over a decade. During this time, he has trained people from the UK and from different parts of Europe. But, now he wants to share what he has learnt with Nepalis as he aims to inspire a new generation of adventure lovers to carry on his legacy in the mountains.
Recognising the potential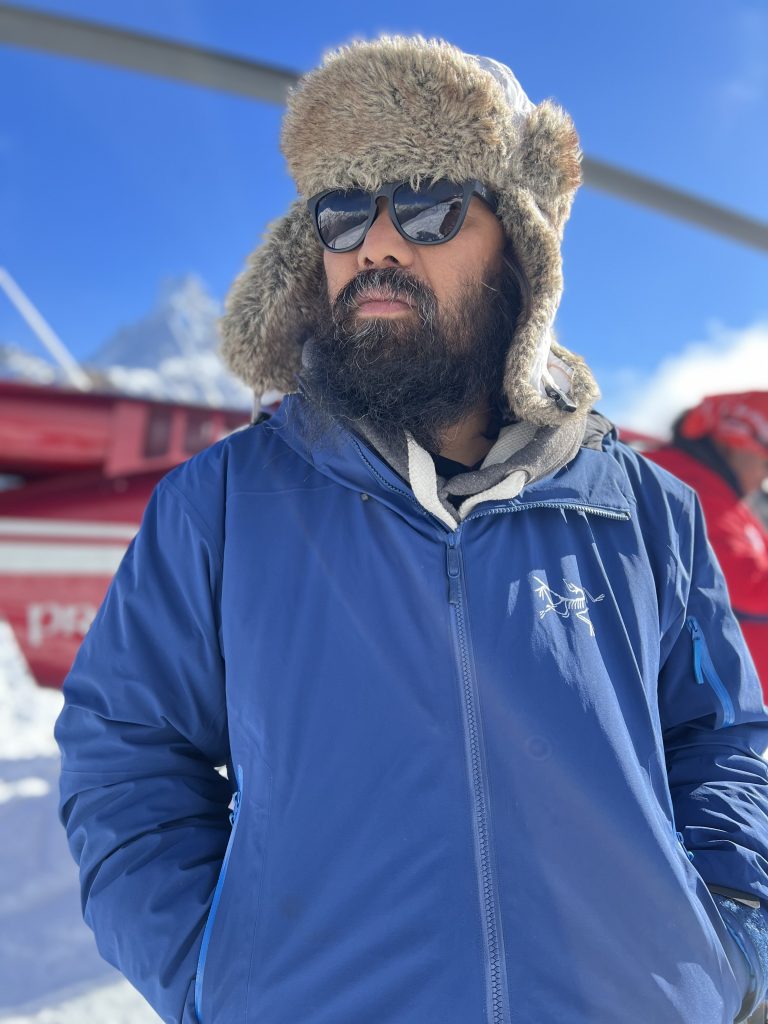 Krishna Thapa says Nepal has so much potential, but the country has not been able to utilise it. "I was fortunate enough to learn from the best and now I want to share what I know with a younger generation of adventure lovers in the country so that Nepal can realise its potential and become a key destination when it comes to skiing in Asia," says Thapa.
Thapa got into adventure sports when he was part of the British Gurkha. Realising his interest was in adventure sports, the Gurkhas sent him to train. In a few years, he learnt from the best in the trade and came back as a civilian to teach army professionals.
In 2009, he came to Nepal with skis. He knew the potential Nepal had, but during the time, people were not interested.
"I wanted to change people's mindset and create an environment for skiing. Why? Because I've seen in Europe how it helps develop communities."
Since 2009, whenever Krishna Thapa went trekking in the mountainous regions, he always took his skis with him. People were sceptical and told him it was ambitious of him, but he did not listen to them as he did what he wanted.
"Nepal is the home of eight-thousanders, but rarely do we see Nepalis skiing in the mountains," he says. "But they carry skis for the foreigners. I want to change this."
Early promises and perils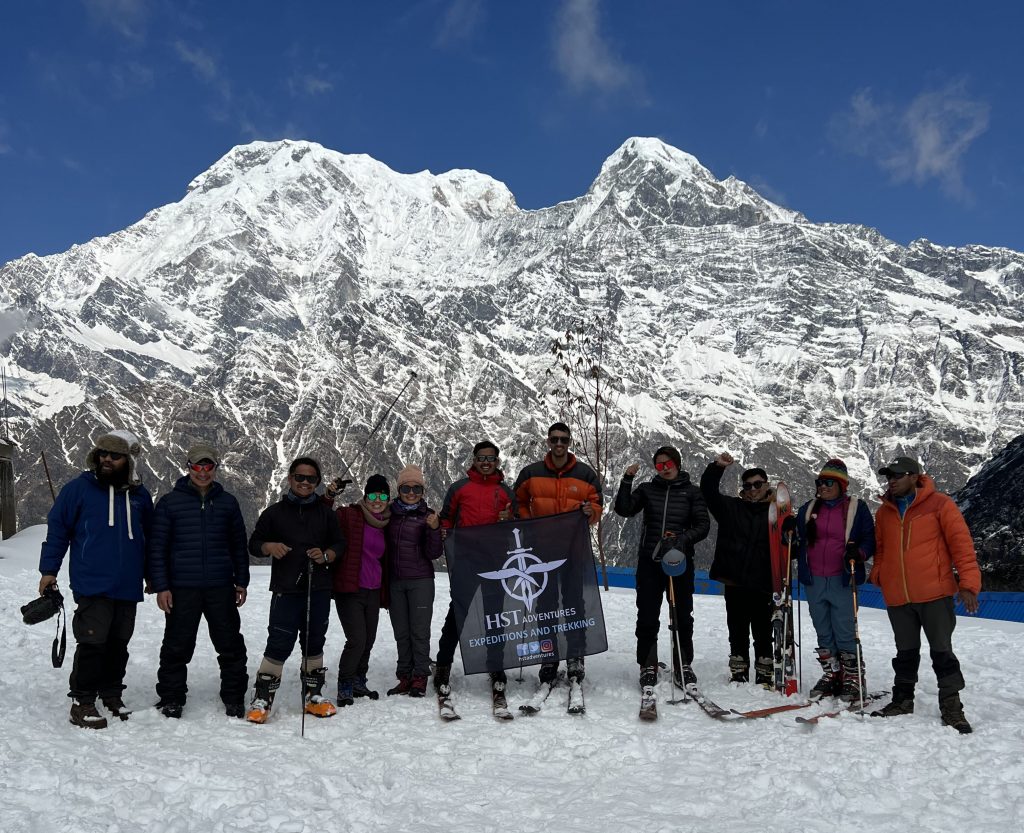 Since Krishna Acharya started, a lot of Nepali climbers have taken up skiing. Vinayak Jaya Malla and Tenji Sherpa were seen skiing around the slopes of Manaslu in January 2021.
"They are my students. It's good that these young boys are trying to start this. A whole group of mountain guides affiliated with the Nepal National Mountain Guide Association also went to Europe to get training in skiing."
Nepal's mountains have long been a destination for adventure lovers. Mountains like Everest, Lhotse, Annapurna, Manaslu and Dhaulagiri have been skied by foreigners since the 1980s. Krishna Thapa says he himself has skied of Dhaulagiri, Manaslu and Makalu and says if promoted well, Nepal could do wonders.
"But, the government isn't interested. I go to them with proposals, but some officials ask for bribes. Just because I don't live here, they think they can bully me into paying them for something that will help the country."
Instead, Krishna Thapa has been doing things on his own, through various grants he receives. Since he started the ski festival, he has trained over 1,000 people and he hopes he can continue to do so.
"I want to leave behind a legacy."
But, he will need help. Skiing in Asia is in its infant stage. China and Mongolia are spending billions to set up, but in Nepal, no effort has been made.
Importance of policies and infrastructures
Krishna Thapa says all that the government needs to do is set up favourable policies and help build infrastructure in areas like Langtang, Manang, and Khumbu.
"All we need are lodges and health posts. These are basic infrastructures that will pull more adventure lovers to Nepal. We should aim to attract the best of the best skiers and snowboarders out there, but they'll only come if there are infrastructures in place."
He says one destination ideal for skiing and snowboarding is Mera Peak. The 6,400-metre tall peak has the perfect slopes for training and hosting international level events.
Krishna Thapa says if marketed well, people will come to Nepal only to train for events being held in Europe. Since training at high altitudes is good for the body, this is another thing that the government should be looking at.
"We have so many places that have snow throughout the year. Yes, getting there is not easy, but if we tap into the right market, we have a chance to gain a lot."
He is certain that Nepal can be a premium adventure destination for people and if people from the west know about it, it will be full of people.
"Kalinchok, Manang and Langtang need development first. But, we can explore many other places."