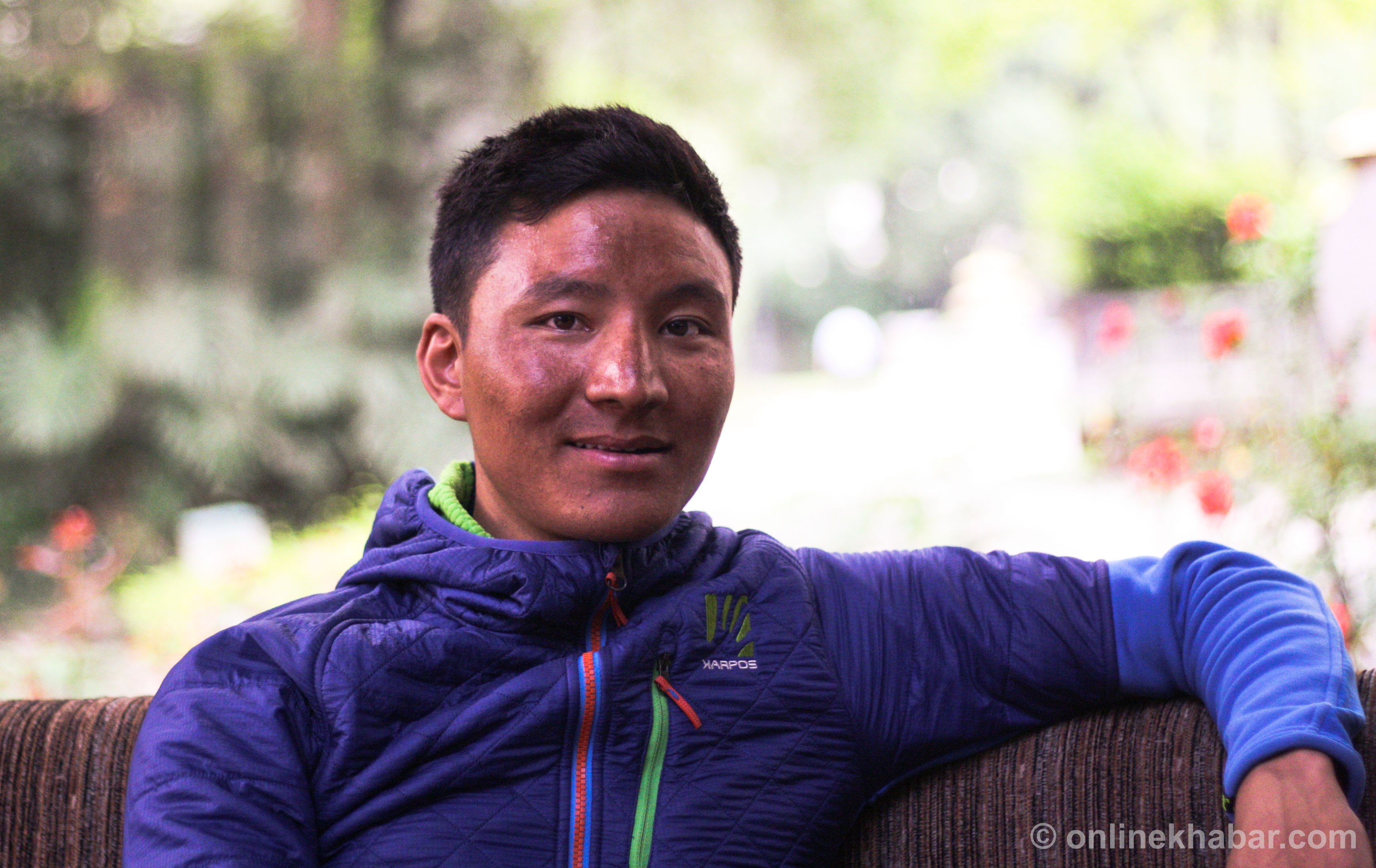 On May 24, Tejni Sherpa, 27, summited Mount Everest for the fourth time as he and alpine photographer Johnathan Griffith became the last people to summit the highest peak of the world this spring season.
Unlike his previous three accents of the world's highest mountain, this would be a completely different experience. This time, he wasn't guiding anyone to the top of the mountain–in contrast to other Sherpas, he was climbing for himself.
Before heading to Everest, Tenji said he would be dedicating this climb to his mentor and climbing partner Ueli Steck who tragically lost his life around Camp II last year, and that's what he exactly did.
Tenji's initial plan was to attempt what Ueli had planned – climb Everest and then climb all the way to Lhotse and do it without supplemental oxygen, something that has never been done before.
"I wanted this to be a tribute to Ueli. Both me and John (Johnathan) wanted to do it for him. And I'm glad we could do it," adds Tenji who says he's gutted that they couldn't do the Lhotse Traverse due to bad weather conditions.
"We were shooting which is why John said we should go last so it would be easy to get the shots we desired," he adds. But as they left it late, the weather, which had stayed good for most times this season, started to get worse which meant his plan of climbing Everest without supplemented oxygen had to be put on hold.
"I had planned to do it without oxygen but the weather got really bad and then I had to use it. When you're that high, you can't put your life at risk," adds Tenji, who said he learnt a lot from his mentor Ueli.
Born in a small village in Gudel, Solokhumbu, he spent most of his childhood playing around the hills of his village. "Like all children in the hilly areas, I too had to go walk two hours to get to school," adds Tenji who says that walking to school every day helped him develop climbing skills.
That climbing skill was polished when he met Ueli on Everest in 2012 when he became Ueli's Sherpa as the 'Swiss Machine' summited Everest. "It was amazing to climb Everest with Ueli. He taught me a lot of things," says Tenji, adding that he owes a lot to Ueli.
After the Everest summit in 2012, the two climbed the difficult North Face of Cholatse and Tenji became the first Nepali to climb the mountain. "That was one of my most difficult climbs. It was technical and it was just the two of us which made it an amazing experience. Don't think I'd have been able to climb without him," he adds.
Ueli had seen a spark in Tenji or maybe Tenji reminded Ueli of his early days, a reason why Ueli took him to the Alps to train and mentor him. "He motivated me a lot and taught me a lot about climbing a mountain in his (alpine) style," he adds.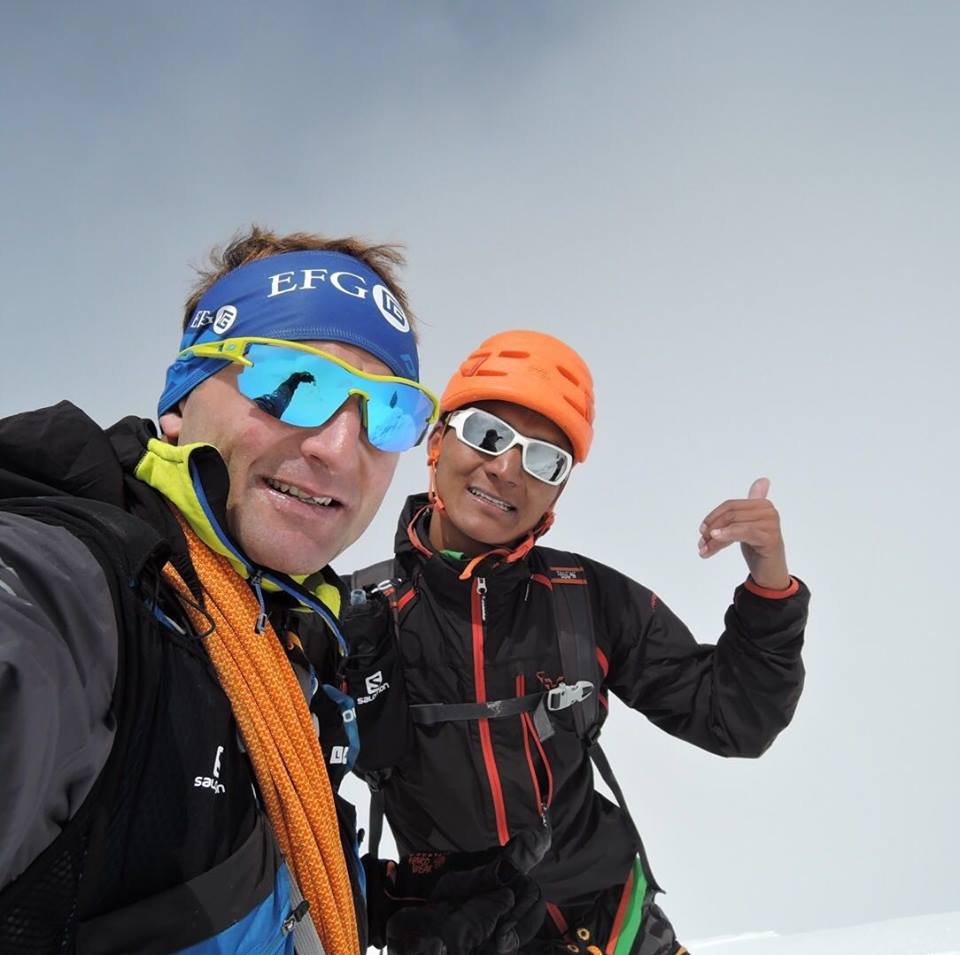 In the Alps, Tenji learned how to climb without ropes or oxygen. There he learned the techniques of how alpinists climb and the techniques they use to tackle the highest peaks.
All that training was to prepare Tenji for something big – climb Everest from the never repeated West Ridge which had only been done once by Tom Hornbein in 1963. But last year, while acclimatising Ueli tragically passed and the project was put on hold until John had the plan to do it this year.
"John and I discussed a lot about doing the West Ridge but we decided to skip the risk and difficulty of Everest's West Ridge and climb Everest and Lhotse using the normal routes," he adds.
But as the weather got bad they couldn't do Lhotse. "I'm still a bit sad for not being able to do Lhotse. It was a great opportunity to do what Ueli always wanted to do, but luck did not favour us," he adds.
Tenji is relatively young as compared to other Sherpas around Everest, but he certainly has earned a lot of plaudits from his peers in the region. Working with arguably the greatest alpinist of all time and being a Sherpa, he has learned a lot about mountaineering.
But this one project still haunts him–a reason why he says he tried to do it again. "Of course I want to do it. There is nothing more I want to do. This is not for me but for Ueli to whom I owe a lot. And if everything goes as plan I will do that my friend, mentor and brother wanted to do."