Nepal is synonymous with adventure. There is so much one can do here apart from the normal adventure activities that are promoted by tour agencies. People come here for trekking, rafting, bungee and climbing among many others but there are other adventure sports that one can do here too like zip-lining, kayaking, canoeing, rock climbing and slacklining.
But, finding the right areas for these activities can be quite tedious as there are only a few areas where these are done. Today, we bring you a list of eight major adventure sports and the locations where these can be done.
1. Bungee/swing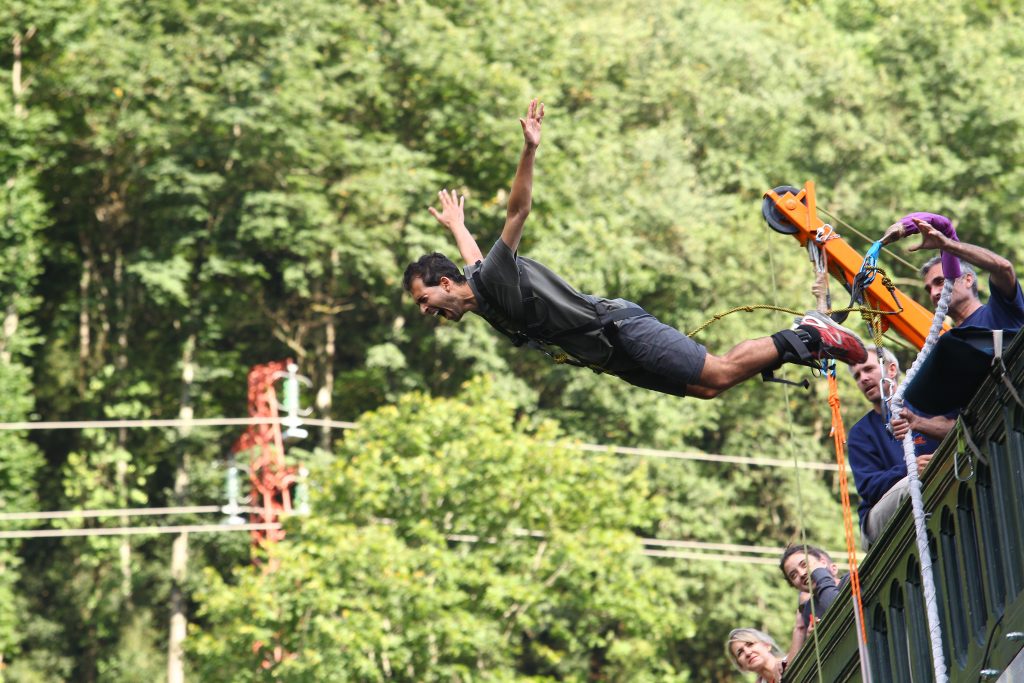 Bungee is an adventure sport that has been quite popular in Nepal ever since it was first established. The thrill people get when jumping off a suspension bridge is second to none. Initially, there was only one spot in Nepal where this could be done: The Last Resort near the Bhotekoshi gorge in Sindhupalchok.
But since then, a few more have opened. There are a few in Pokhara including the one operated by High Grounds Adventure. Another recent one has opened in Kusma on a suspension bridge above the Kaligandaki. You can go up to these places and book your jump, but if you want a good deal, companies like Bungy Nepal Adventure, Highground Bungee Station, Bhotekosi Bungee jump, The Eco-Trek and Nepal Eco Adventure will help you out.
2. Rafting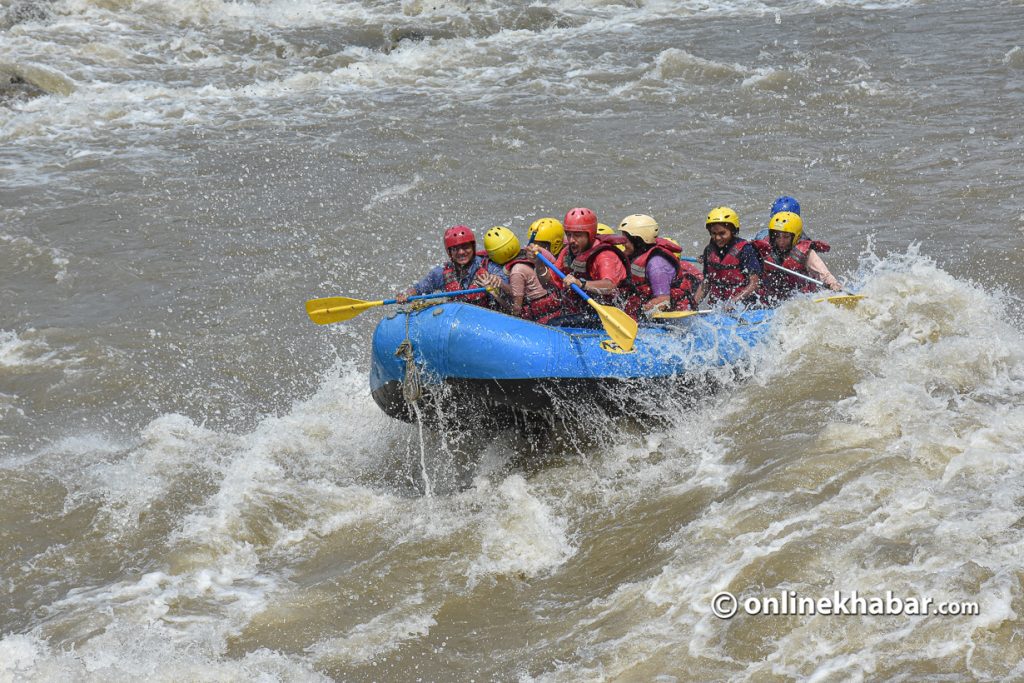 Rafting, like bungee, is not for the faint-hearted. The thrill and the excitement one gets on a raft going through the high rapids of Nepal's Himalayan rivers is something that everyone should experience at least once.
The best and the quickest is the one in Trishuli river, which is quite moderate and easy. But, if you are looking for a more adventurous one, white river rafting in the Seti river is one you should not miss out on. Apart from these two, rafting in the Karnali and Bheri rivers in west Nepal is also a popular choice among adventure lovers along with the ones in the Maryangdi, Tamur and Bhotekoshi rivers.
Nepal Hiking Team, Incredible Treks, GRG's Adventure Kayaking, White Water Nepal, Holy Sherpa Vision and Himalayan Joy Adventure are a few companies that offer rafting in Nepal.
3. Rock climbing/wall climbing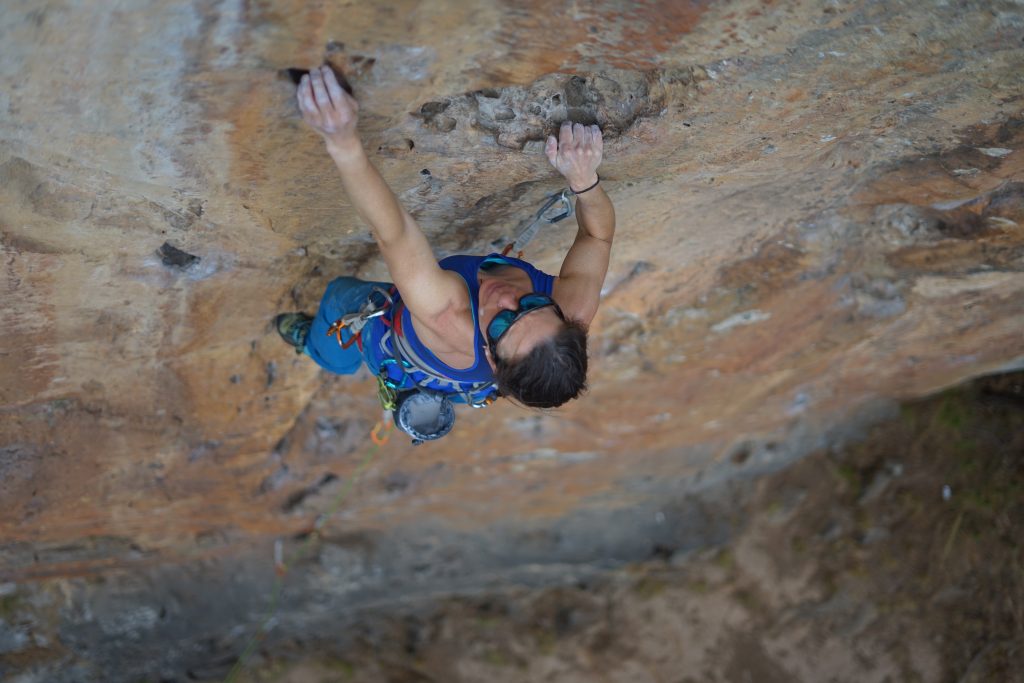 Rock and wall climbing as an adventure sport is picking up in Nepal. While it was primarily done by people associated with mountaineering, now it is being done as recreation by many. For wall climbing, Astrek Climbing Wall, Kathmandu Sports Climbing Centre and Pasang Lhamu Climbing Centre are the ideal places in Kathmandu while one has opened in Pokhara called West Indoor Sport Hub. Climbing these walls can help one a lot when they go rock climbing in areas like Hattiban, Bimalnagar and Monjo. If you are planning a rock climbing trip, ask any of the wall climbing centres to help you out.
4. Mountain biking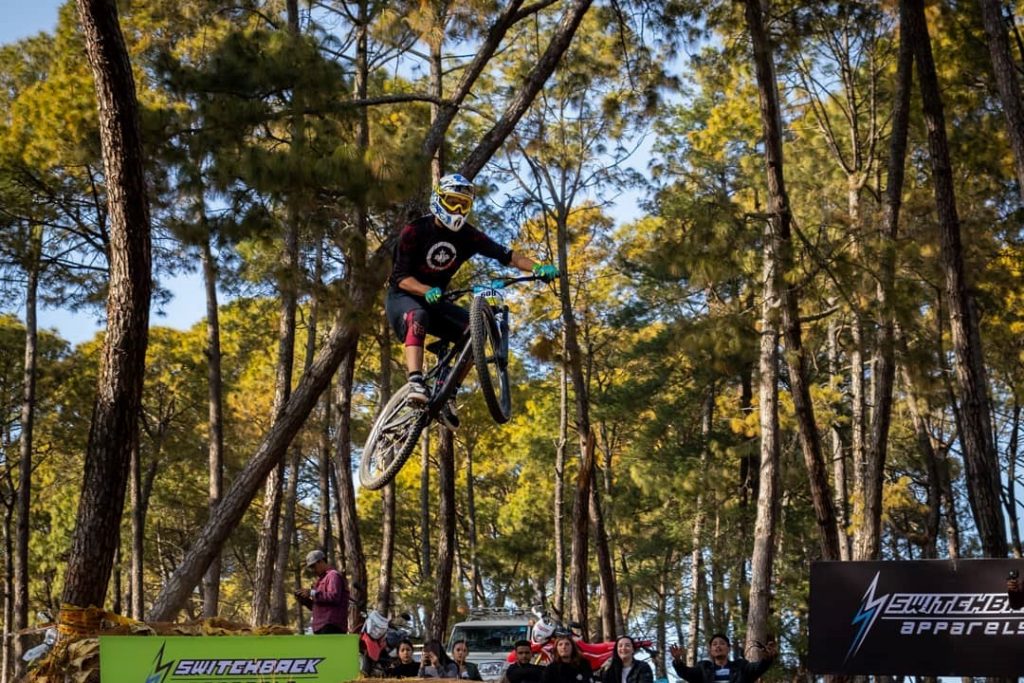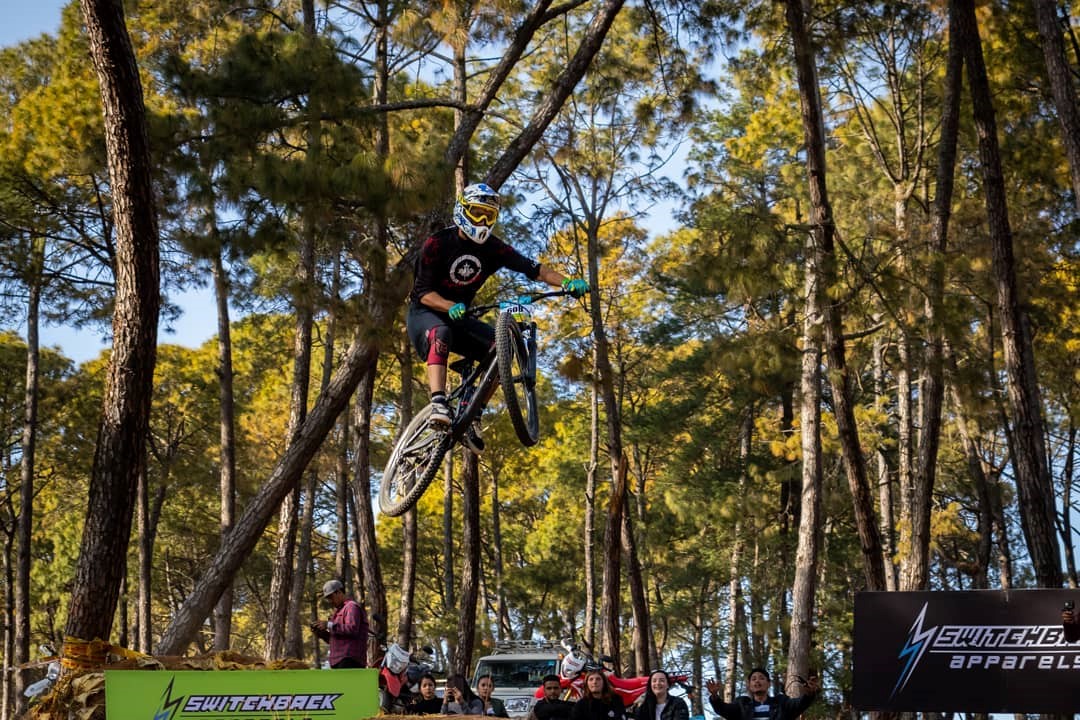 Nepal is a paradise for mountain bikers. Almost all trekking designations are ideal for cycling. The trails around Kathmandu are just as good, but there will be times when you will have to carry your bikes. An ideal destination for long-distance mountain biking is the Annapurna Circuit. Along with that, trails in far-western Nepal like Upper Dolpo and Khaptad can also be navigated on a bike. People have also been going to Langtang National Park on their bikes.
5. Ice climbing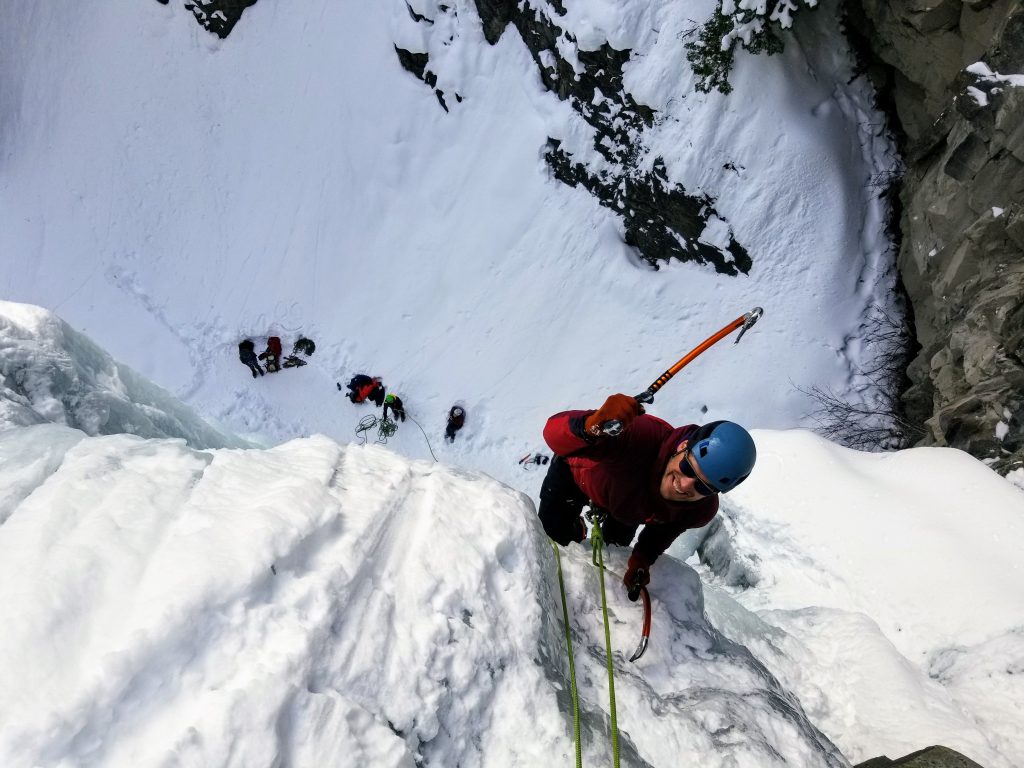 Ice climbing, like rock climbing, is gradually becoming popular in Nepal. Though it is mostly done by mountaineers, adventurers have also started to indulge in this. There are, however, only two places so far where this is done – Humde in Manang and Thame in Khumbu. It is preferable to contact the Nepal Mountaineering Association (NMA) or the Nepal National Mountain Guide Association (NNMGA) before you indulge in this activity. They will sort you out with instructors and gear.
6. Paragliding
Even though this is quite recreational, there are a few areas where it can be an adventure. Hills around Gorkha, Kot Danda, Godavari, Surkhet, Phulchoki and Bandipur are ideal for these activities. But before you get there, make sure that you have experience. If not, ask for an instructor from a paragliding company based in Pokhara.
7. Canyoning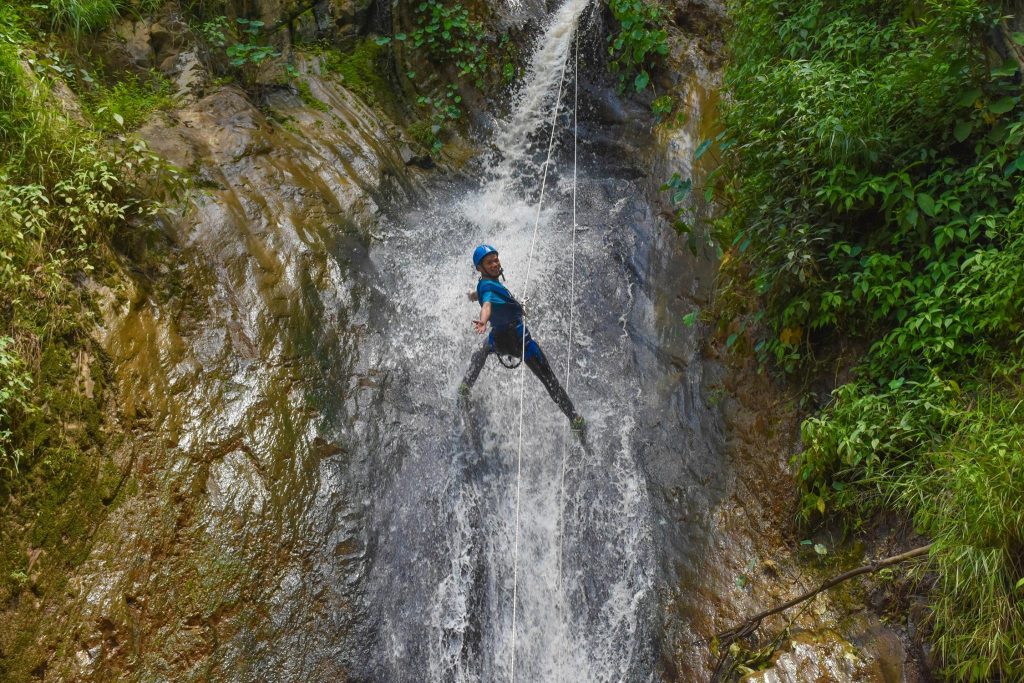 Canyoning is also picking up in Nepal and is an adventure sport for all ages, even kids. Jalbire Canyon in Chitwan is the best place to indulge in this activity. If you're looking for somewhere close, Sundarijal near Kathmandu also has a place for this activity.
8. Sky diving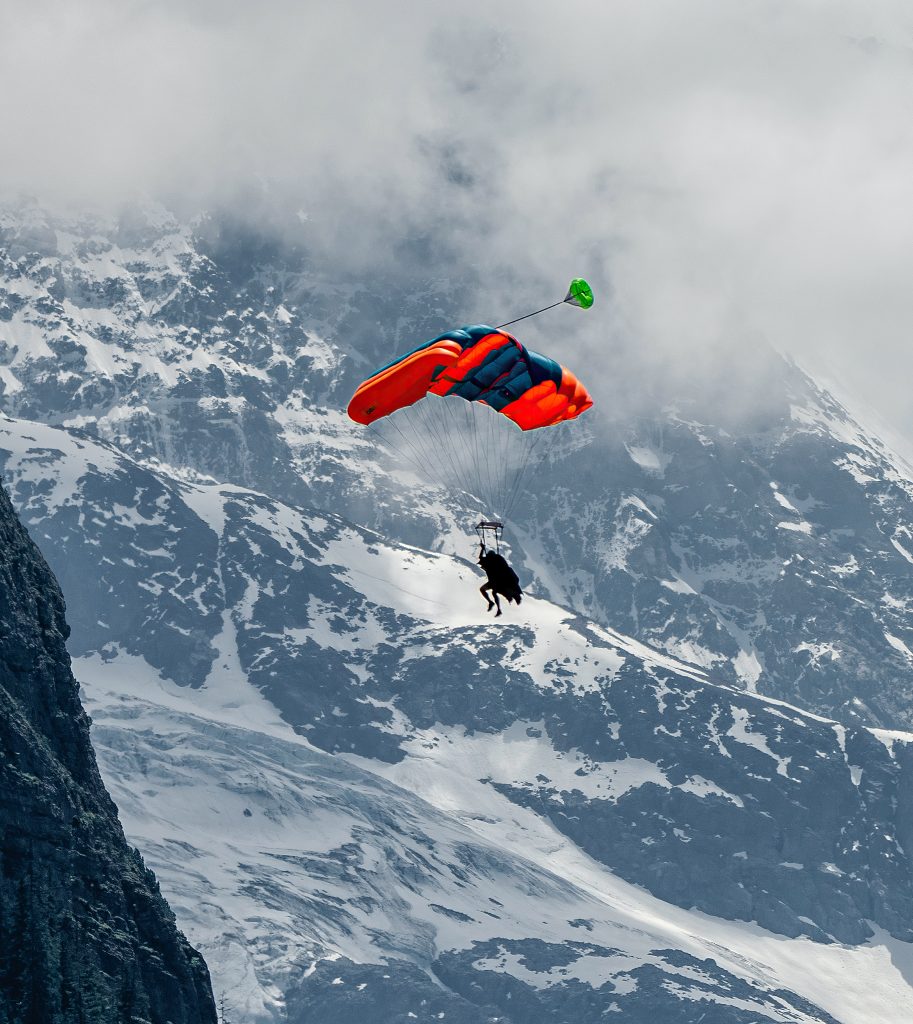 This is probably the most extreme thing anyone can do in Nepal. There are only two places designated for sky diving, Everest and Pokhara, as you get to witness a birds-eye view of the Himalayas. Everest Skydive Nepal and Pokhara Skydive are the companies you can contact if you want to go sky diving in Nepal.