Mountains have always fascinated Vinayak Jaya Malla. Growing up in Mallaj in Parbat district of western Nepal, he would often stare at Dhaulagiri, the seventh highest mountain in the world, and wonder what it would be like to stand on top of it. The mountain appealed to him like nothing in the world, but coming from a family that was not into mountaineering, he knew that climbing Dhaulagiri was a farfetched dream.
Fast-forward 30 years, things have changed for Malla. While he is yet to reach the summit of Dhaulagiri, through hard work and determination, he has climbed numerous mountains including Everest, Manaslu and Ama Dablam, and is one of few Nepalis certified as a mountain guide by the IFMGA. Initially, an outsider in Nepal's mountaineering scene where 99 per cent of Nepal mountain guides are from the Sherpa community, Malla has defied all odds and done something only a few do.
Now, he wants to continue climbing and create a space for the younger generation of climbers as he wants to share what he has learnt in the past decade to aspiring and next generation of mountaineers along with creating a space for alpinism in Nepal.
Bringing the dream closer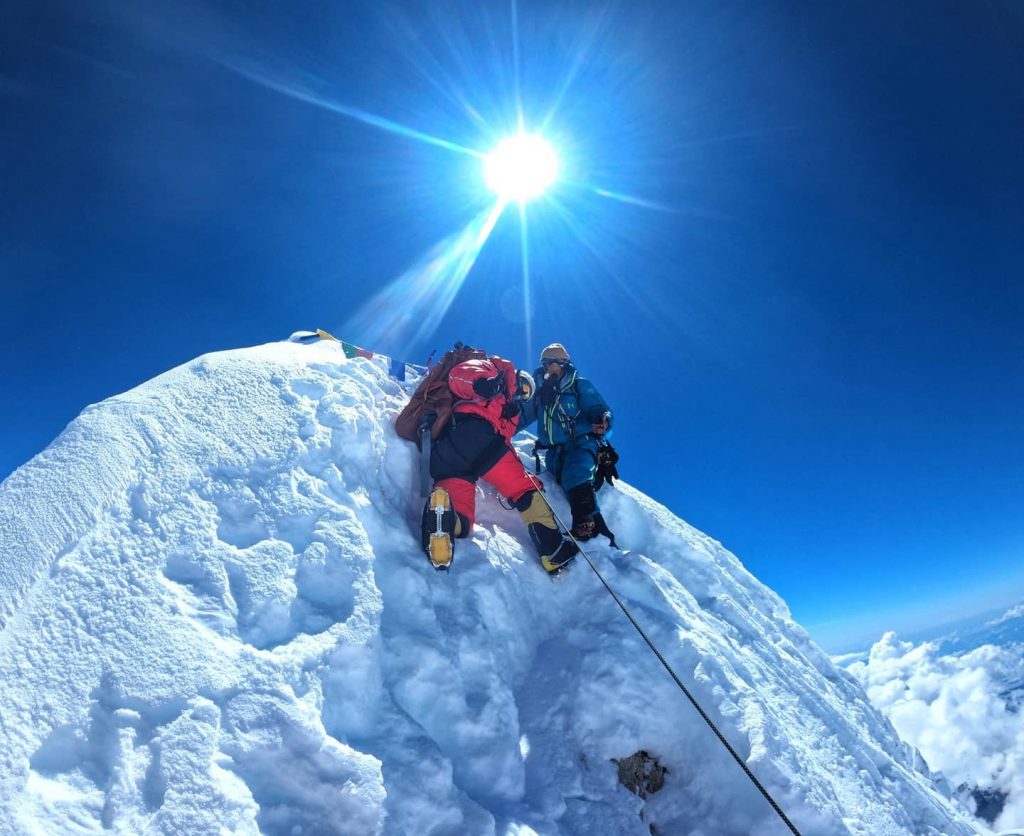 "I knew nothing and had to spend a lot of time learning. I want to give back what I've learnt," he says.
Vinayak Jaya Malla grew up in the village near Parbat and spent most of his free time helping his parents look after the farm and animals. The rest of the day he would spend with his friends, playing around the village, climbing trees and hiking looking for firewood and fodder for the cattle.
"Life was tough but simple," he recalls.
He was as far away from the mountains as one could imagine. But things slowly changed when he moved to Kathmandu for his higher education.
"It was during the civil war. The Maoists had started to recruit young boys from our village to join them fight the war. My parents were afraid they'd take me and, hence, sent me to Kathmandu."
In Kathmandu, he finished his intermediates and started pursuing a degree in business. It was then that he learned more about mountaineering as he had to prepare a report about tourism and mountaineering. During his research, he heard about trekking and mountaineering guides and learnt about their lives. That fascinated him.
"I was interning at an investment firm. I had to put on a neat shirt and go to work on a packed public bus," Vinayak Jaya Malla remembers, "But, by this time, I'd already started climbing walls and hence didn't last more than six months there."
When he first climbed a wall, he started to get a feeling he belonged there. He was a natural. Climbing trees and hills in his village had prepared him for this. But, he had no idea about ropes and the ins and outs of climbing.
"I could easily climb the normal routes. Some, I had to practise a lot."
From passion to profession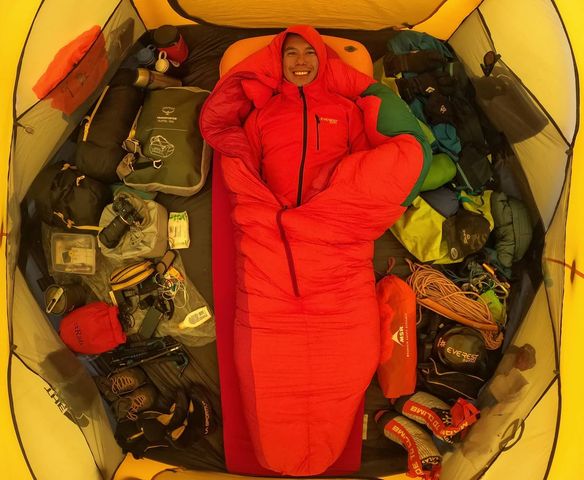 By 2011, he started taking courses too. He knew he did not belong to an office. He wanted to be out and about. He started off as a trekking guide. On the other side, he kept practising rock climbing as he was hooked on it.
An adventurer at heart, Malla kept on pushing and started winning climbing competitions held at Pasang Lhamu Climbing Centre and Astrek Wall Climbing. He had also started to attend mountaineering training at the Nepal Mountaineering Association (NMA). He knew that he wanted to climb mountains and being a trekking guide, and walking to the base of mountains made him sure that it was what he wanted to do.
Malla climbed his first peak around the same time. An avid traveller, he asked his employers if he could join a Japanese group that was climbing Scout Peak in Langtang. They agreed, and after that, there was no turning back for Malla.
"I had no gear or boots. I asked people to lend me their gear and rented some and reached the top of that peak."
Other mountains soon "followed him" as he reached the top of Mera, Island and Lobuche as he continued taking advance training from the NMA. As he was doing that, he also heard about the IFMGA, an international umbrella for mountain guide associations from more than 20 countries. He enrolled in that organisation and started attending its mountaineering courses.
"This was different from the training provided by the NMA. It was more detailed and provided a lot more technical know-how. It took me a little over six years to complete that."
By 2016, he was hooked on mountaineering. It was what made him feel alive. Going to places where the air was thin got him excited. Summiting mountains made him happy.
"Looking at other peaks from the summit of a mountain is something every outdoor lover should experience. It mustn't be a big mountain; even small mountains have their charm."
Standing out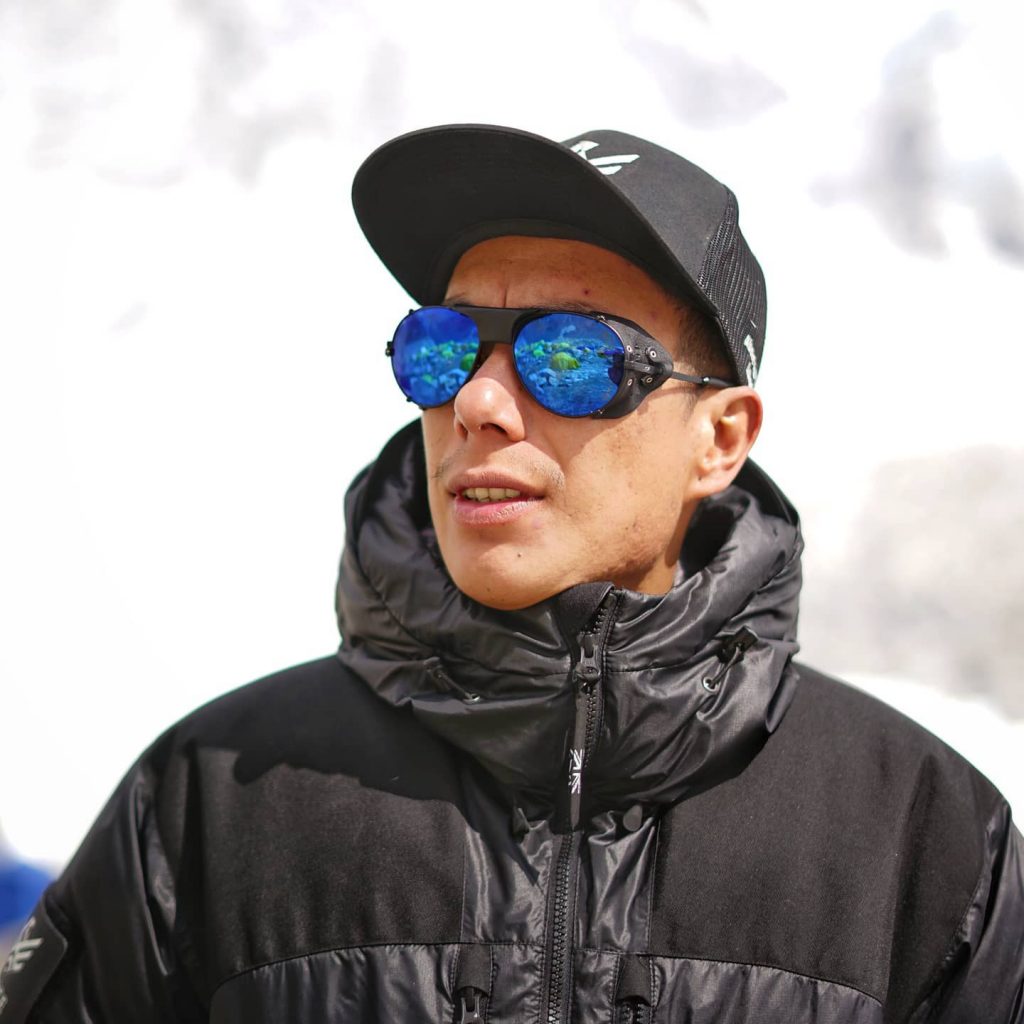 Malla stood first in his class of mountain guides at the IFMGA and that, he says, has helped a lot to get jobs because getting to climb mountains in Nepal if you are not from the Sherpa community is tough going. People do not believe you can climb and that doubt can get into you.
"After training, I wanted to climb 8,000-ers, but no one really believed that I could climb. Everyone felt what I could do on a mountain like Everest or Manaslu. They felt I didn't belong there."
But, that did not deter him. He carried on training and hoped he would get a chance. In 2017 spring, he got the chance to be an assistant guide on the world's highest mountain. That was a great opportunity for him, a person not from the Sherpa community, to show expedition agencies that he belong there.
Climbing Everest was a big moment for him too. Everest is considered a benchmark. Whenever an aspiring mountain guide looks for a job, the first question people ask is if that person has climbed Everest.
When Malla stood on the summit of Everest, he felt he made it. "It was a feeling I can't express."
But, Everest also gave him a reality check. Walking past dead bodies, he soon realised that the consequences of climbing and that one mistake can lead to death. But, like these lifeless bodies, Malla had chosen to be there and he was as alive as he could be.
"It taught me to be extra careful."
Aspiring for alpinism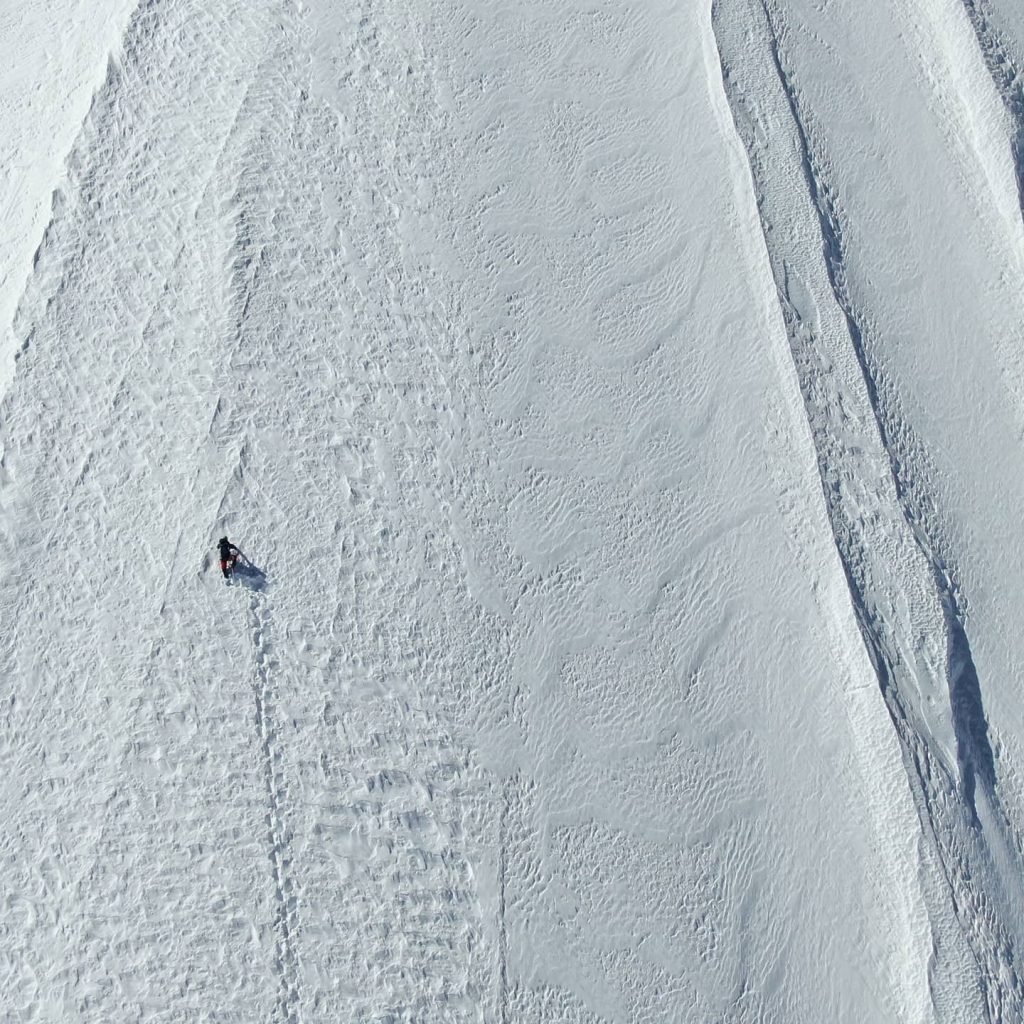 In the autumn of 2017, Malla reached the summit of his second 8000-metre peak, Manaslu, and since then, he has not looked back.
He has continued climbing peaks and guiding people to the summit mountain. He also completed his IFMGA training and topped it. When asked what his parents felt about him being a mountaineer, he says they were disappointed at first, but are gradually understanding his choices.
"Nepali parents typically want their children to work for the government or become a banker or a doctor, but I didn't want to do anything like that. That disappointed them a bit, but they understood that this is what I was passionate about."
Now, Malla also wants to try to do new things. Last winter, he and Tenji Sherpa tried climbing Manaslu in full alpine style. But, they had to cut their summit bid short because of poor weather.
"This project was dear to both of us but due to a lot of snow, we had to cut short our summit bid."
Although he wants to do projects like these, the lack of sponsorships and support care causes problems for him. He says while it is easy for foreigners to get sponsorship deals, for Nepalis, that still seems very farfetched.
"Look how much Nimsdai had to do to get sponsorships."
However, he is not disheartened. He says he will be concentrating on training aspiring and next generation of mountaineers as he wants them to learn about mountaineering. He is helping a lot of them too by providing gear and equipment as he does not want them to go through the same struggle he did.
He further wants to pave way for alpinism in Nepal as he believes there are so many mountains in Nepal that can attract people.
"For that, we need to do a lot of work and everyone needs to be on the same page. It won't happen overnight and we need to change a lot of things."