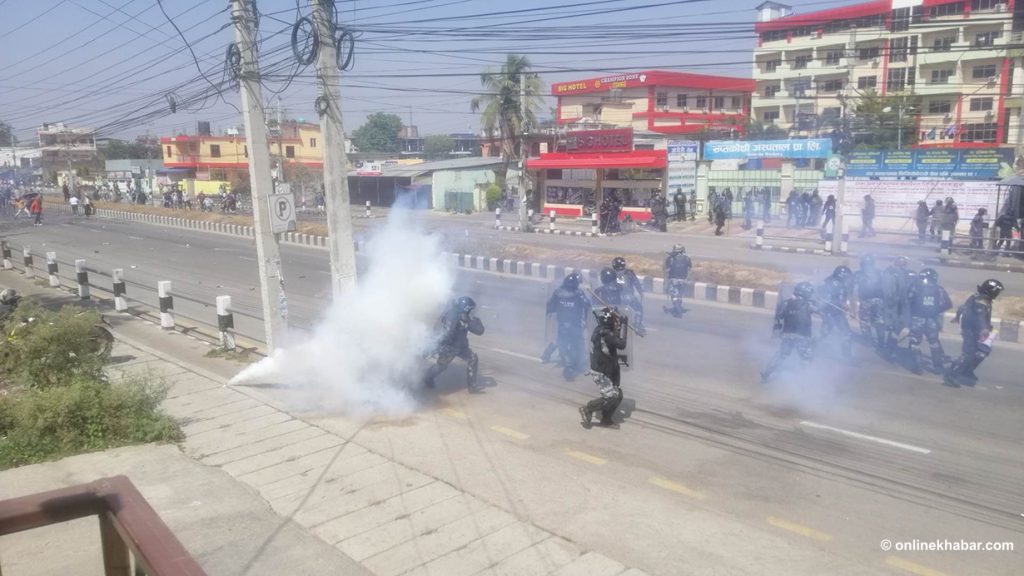 Biratnagar, March 28
Tension ran high in the Koshi provincial capital Biratnagar on Tuesday for several hours due to a clash between the police and demonstrators protesting the new name of the province.
As the police tried to disperse the mob heading towards the Office of the Chief Minister, by using batons and tear gas shells, the protesters attacked the police with stones, resulting in a clash.
A least 24 people have been injured including 15 police personnel, informs DSP Ranjan Dahal of the District Police Office.
Since the Provincial Assembly named the province Koshi, some pro-identity groups have been staging different types of protests across the province.
After a man protesting against the new name of the province died during treatment in Dharan, the protests have even intensified.