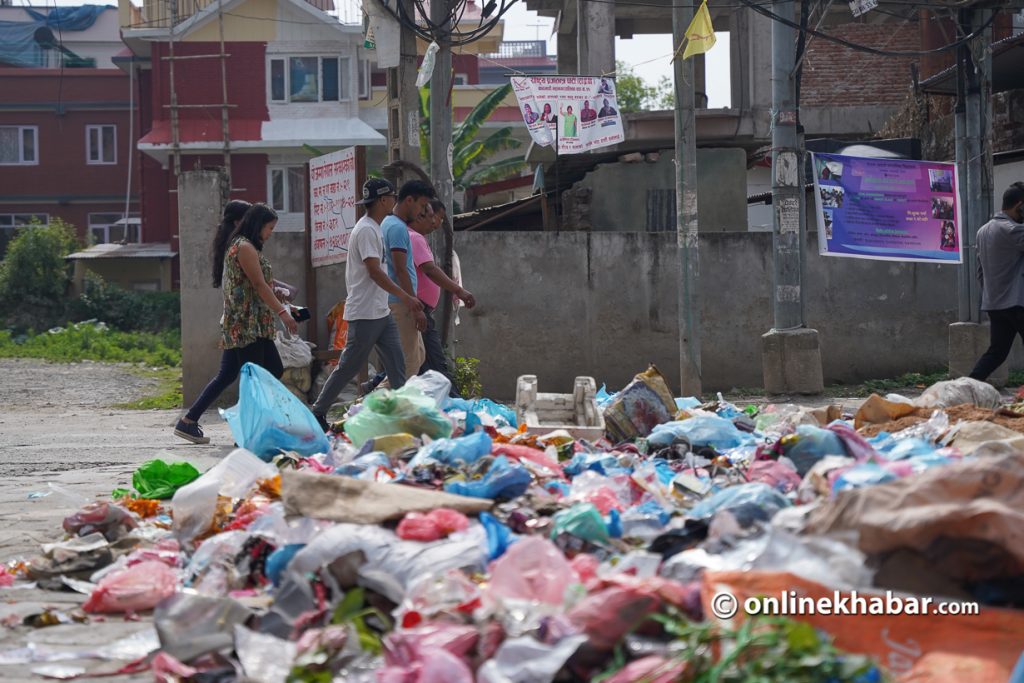 Kathmandu, December 7
The Kathmandu Metropolitan City (KMC) has failed to segregate waste at the source. The KMC had issued a notice on July 17 stating it would start segregating waste from the sources. But five months on, its plan has not been implemented.
Sunil Lamsal, the infrastructure advisor of KMC Mayor Balen Shah, claims that the work could not be continued due to a lack of space. Lamsal says the KMC has requested the central government for around 25-acre land where it plans to segregate waste picked up from the 32 wards in the city.
"The government has assured us it will provide land for segregation. Once we get the land, we will start segregating biodegradable and non-biodegradable waste," says Lamsal.
He says the KMC could do it anywhere as it had no legal authority to occupy land beyond its boundary.
Every day around 1,200 tons of waste from the capital city is disposed of in Bancharedanda.