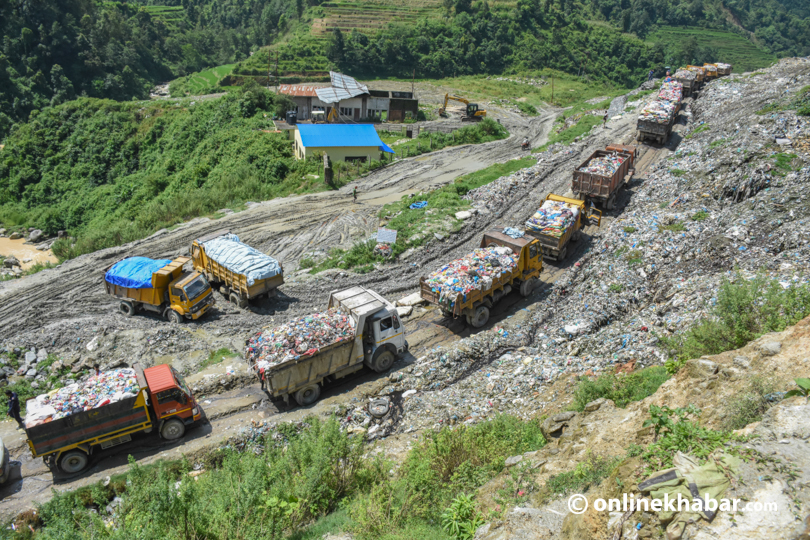 Kathmandu, August 9
Kathmandu metropolitan city mayor Balen Shah has warned to take action against people blocking garbage trucks from entering the landfill site in Bancharedanda.
He says an unidentified group of people vandalised trucks going to the landfill site on Monday, adding such actions would not be tolerated.
"We will take action against these people as it is against the law to vandalise garbage trucks," he says.
Shah also adds that the cost of repairing the vehicles will be done by the people who vandalised it.
He says that he and KMC are trying new ways to manage waste that has been a recurring problem in the city and asked people not obstruct him. He says that incidents like these are a ploy to hinder his efforts and in the long run defame him.
An unidentified group had vandalised 14 garbage trucks and three bulldozers on Monday.