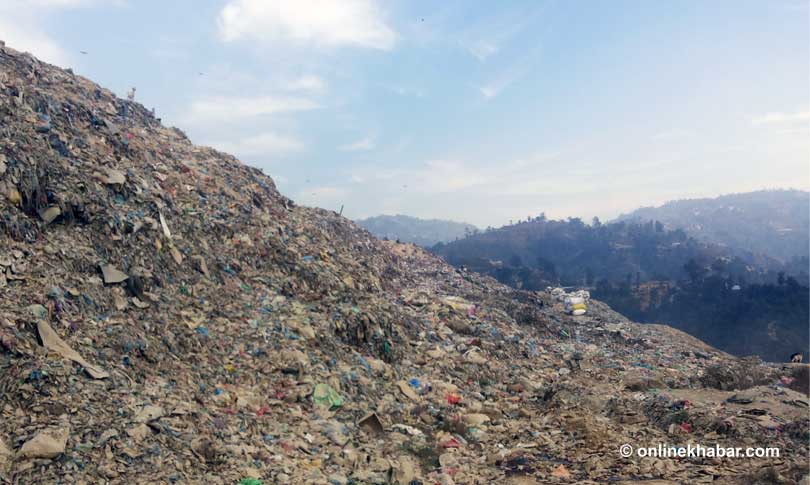 Kathmandu, May 3
Kathmandu Metropolitan City (KMC) has identified a new landfill site to dispose of garbage generated in Kathmandu valley during the monsoon.
Fifteen ropanis of land at Village One and Village Two in  Kakani Rural Municipality-2 will be used to dump garbage generated during the monsoon, said Hari Kumar Shrestha, chief of the Environment Management Department of the KMC.
An alternative place was sought because Sisdole dumping ground is full.
Following repeated protests by Sisdole locals, construction of a new rubbish dump is underway at Bancharedanda, around two kilometers away from the Sisdole site.
The valley produces around 1,000 metric tonnes of garbage on a daily basis. The figure reaches around 1,200 metric tonnes during the rainy season. Of the total garbage generated from the valley, more than 75 per cent is disposed of in the Sisdole dumping site.