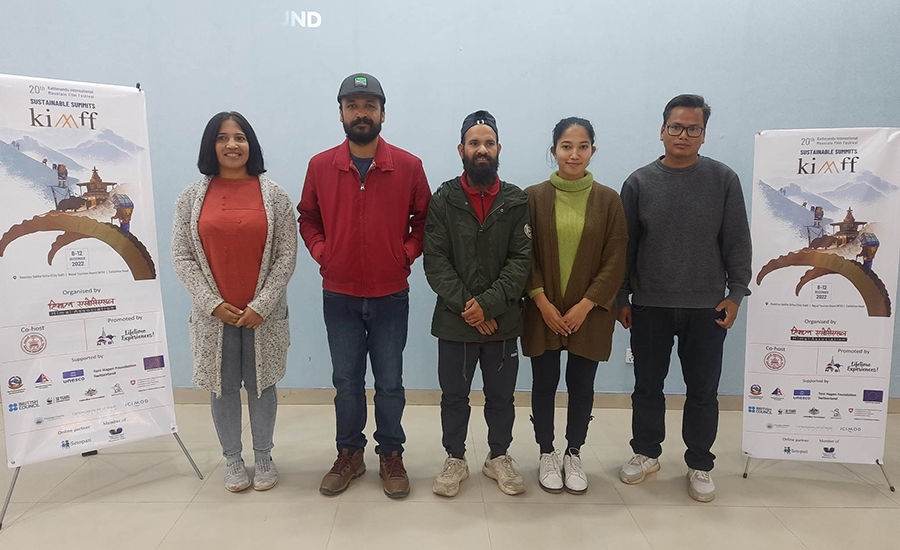 Kathmandu, December 2
The 20th edition of the Kathmandu International Mountain Film Festival (Kimff 2022) will begin in Kathmandu on December 8, announce the organisers.
To open the five-day show, the organisers are premiering Baghko Bangara (The Tiger's Jaw) produced by the Herne Katha team.
Likewise, the festival will close with a special screening of Fly From Everest, a documentary about an Australian paraglider's attempt to fly off Everest to help raise funds to eradicate polio.
The organisers say Kimff 2022 will screen more than 60 films from 30 countries at the City Hall and Nepal Tourism Board.
"We are fully back to physical screenings after two years of hosting an online hybrid event due to Covid," a statement reads, "Kimff will feature documentaries, fiction, shorts, experimental films and animation aligning with our theme, Sustainable Summits."
In addition to the screenings, the event will also hold dialogues and discussions on the future of Nepali films, young people in films, children in films and adventure filmmaking.
The jury this time includes Germany's Michael Pause, Nepal's Kiran Bhakta Joshi and Korea's Jinna Lee.
Meanwhile, the general assembly of the International Alliance for Fountain Film (IAMF) will coincide with the event.
Find the schedule here.