Ankit Poudel, 30, started his journey as a filmmaker in 2014 when he joined Oscar International College in Kathmandu. There, he took part in various projects and worked with his seniors and people from the Nepali movie industry.
Besides working behind the camera, Poudel worked on lighting and sound. After graduating, he wrote and directed his debut film, Song of Clouds, with the help of some friends. His work has been screened at various film festivals including Sundance Film Festival, ShortFest Palm Springs International Film Festival, DokuFest, Kyiv IFF Molodist, Raindance Film Festival and Atlanta Film Festival.
His film GYA (2018), where he collaborated as a cinematographer, was awarded 'Best Cinematography Award' at Indie Cyprus International Short Film Festival, 2018. He's also won a few awards for Song of Clouds. It won won 'Best Art Film' in Asolo Art Film Festival 2020, Bronze Remi-award at WorldFest Houston 2020, 'Grand Prix' at Split Film Festival 2020,  Honorable mention at Lima Alterna Festival Internacional de Cine 2020.
Most recently, the film has received the Nepal Panorama Best Fiction Award at Kathmandu International Mountain Film Festival (Kimff) 2020. Onlinekhabar caught up with Poudel, who is currently pursuing MFA in Cinematic Arts at University of Wisconsin-Milwaukee in the US to talk about his film, his journey in filmmaking, what he thinks about Nepal's movie industry and things young filmmakers should do in order to succeed.
Excerpts:
How did you get into filmmaking?
I never thought I would get into filmmaking. I was working as a computer technician in my early 20s. There, I had a colleague who was into photography. He brought his camera one day and started taking pictures of plants and caterpillars. I felt I could do that too. I started getting curious. I started borrowing cameras from friends to take photographs.
One day I was watching something on the TV and felt that, apart from photographs, I could also shoot videos because I felt that a video had "more soul" than a photograph. I got curious and then wanted to study film.
What projects have you been involved in?
Initial projects that I did was all at Oscar (College) helping my seniors with their projects. I felt that spending time at the sets was more fruitful, so I helped them a lot. I think I was involved in almost all projects at college. Sometimes I used to work in lights, sometimes in sound, sometimes behind the camera; I used to make myself useful wherever possible. I've even helped build a set. Apart from college work, I also got the opportunity to work for a lot of music videos and also went to the sets of Kalo Pothi. I was also a part of Aaina Jhyal Ko Putali, in which I got to learn a lot. I was part of that film from the start, and that gave me a general idea of what it takes to make a feature film in Nepal.
So, how did Song of Clouds come to life?
I've always wanted to make a film based on this theme. The idea came after the demise of my maternal grandfather. After that, I went to Kalingpong to visit my grandmother. I spent a month there and wrote the script. I wanted to cast my own grandmother, but that couldn't happen because it was tough to take a team to Kalingpong, so after coming back we decided to shoot it in my hometown of Chitwan.
Did you face any challenges while shooting?
I had to improvise a lot on the script. I had written the script based on Kalimpong, but in Chitwan, I could not find the setting that I wanted. That was the first challenge. Another one was finding characters because not many people wanted to play the role of a widow. We also found it tricky shooting during the night because we hadn't taken extra lights as we didn't have a budget for it. Thankfully, we met one guy who managed things for us and we were able to complete the shoot.
How different was it working on your own film as compared to others?
The main thing I learnt was how difficult it is to communicate ideas. First, you need to write the idea down on the script, and then, you have to make the team understand what you're trying to do. That was very tough. Another thing was managing the production side and shooting aspect. It was very challenging. But, now, I know what to do when shooting someone else's film. I've understood how important communication is. It was fun. I knew I needed to have patience. Because if I was hasty, the work would be bad.
How does it feel to have won awards for it? How satisfying is it?
Of course, it feels good. But, I had never thought I would be sending it to festivals. This was my dream project. I wanted to make a film in my life. I had delayed it for a long time to a point that I was having sleepless nights.
If these festivals had been in the back of my mind, I'm sure I'd have messed up. I decided to send it to festivals when I came to the US. My friends here urged me to send it to festivals. I sent it to Sundance Film Festival initially and when the film got selected there, I was very happy. I was a bit overwhelmed too.
What's the best compliment you got for your work?
A lot of people complimented the sound work on the film. People commented after the festival, which I feel was amazing. They remembered even after the festival and personally contacted me and completed my image work and sound work. That felt good.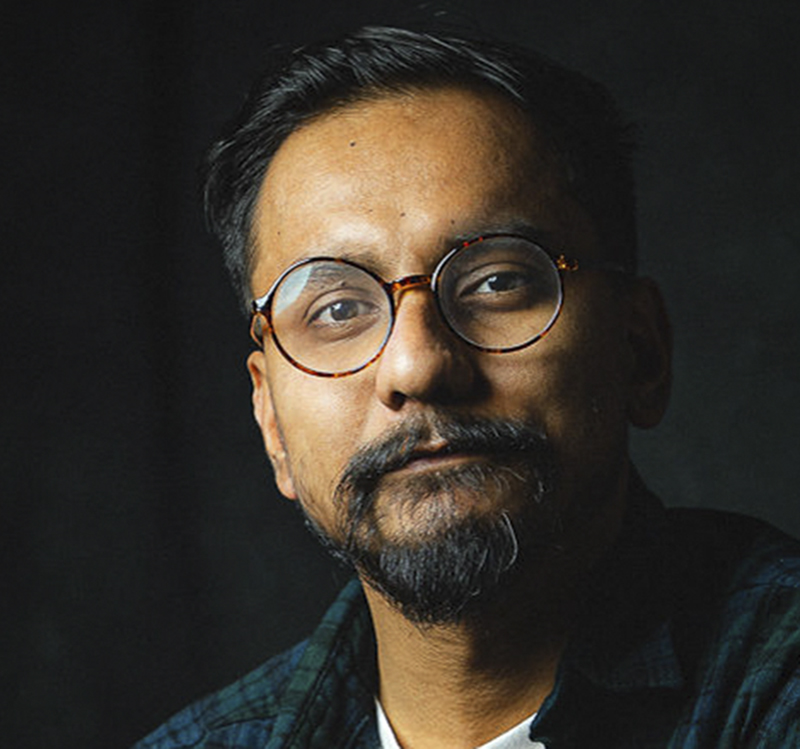 Does Nepal have a space for panorama films?
I do feel there is a space. But, I feel the audience is yet to find good films. Slowly, directors are evolving and with time, I think there will be space because Nepal has the human resources and the equipment to make these films. Yes, the budget might be an issue for most, but if you come up with a good script, I'm sure the movie will get the investment it deserves.
Do you think people like you winning awards nationally and internationally inspire young filmmakers?
It definitely will. I used to sit beside directors and actors and watch films at Kimff. The energy at these festivals is different. I was inspired by Loot. It was breaking the barrier. Kalo Pothi winning money at an international festival was also inspiring. If this keeps on happening, I'm sure youngs guys will be motivated. Because if you look at me, I make films with just a camera and a sound recorder. If I can do that, I'm sure others can too. Sure when you try the first time, it's not going to be great. But gradually, if you work hard enough, you'll get there.
How different is a film school in the US as compared to Nepal?
It is different. Firstly, the teachers here are experienced professionals who've worked in the field for so long. While in Nepal, everyone is relatively new. The experience of these professionals is what makes film schools here better.
Overall, what do you think are major problems in the Nepali movie industry?
The first problem is that we aren't getting good films. I feel the makers aren't serious enough at the moment. I feel they make movies for only Nepal when they should try to make movies to compete internationally. We have everything from equipment to producers willing to spend millions, but still, we're making films like we're selling an instant noodle hoping that it's successful. I'm sure there are people who know this, but there are many who don't.
Another problem is that Nepal is very small and means limited audience, which won't get you the revenue and that can get quite discouraging. Lastly, the government doesn't care about art forms. I don't see them doing anything. From the time of Laxmi Prasad Devkota to now, artists have never had support from the government.
So what is your vision of the industry?
I personally want a new wave to enter the industry like that in Italy, France, the US, and India. When a new wave entered these countries, filmmakers pushed notions of conventional cinema. They made different films. Like them, filmmakers in Nepal also need to challenge the conventional idea of what a film should be and bring out new ideas and new styles. A fresh perspective is needed. Who knows what can happen after that? Maybe Nepali films will be demanded globally. That will mean good income not only for the producer but for the entire team, which will, in turn, benefit the economy.
The current model is a failure 'cause we're just copying work done by Indians or Koreans. Everyone knows that. I'm sure I'm not the only one who wants a new wave to enter Nepali cinema. Show Nepal and the stories about Nepal in these films. Show the culture, the socio-economic aspects, and human condition of the country. Be a bit brave and authentic. But for that to happen, everyone needs to be on the same page.