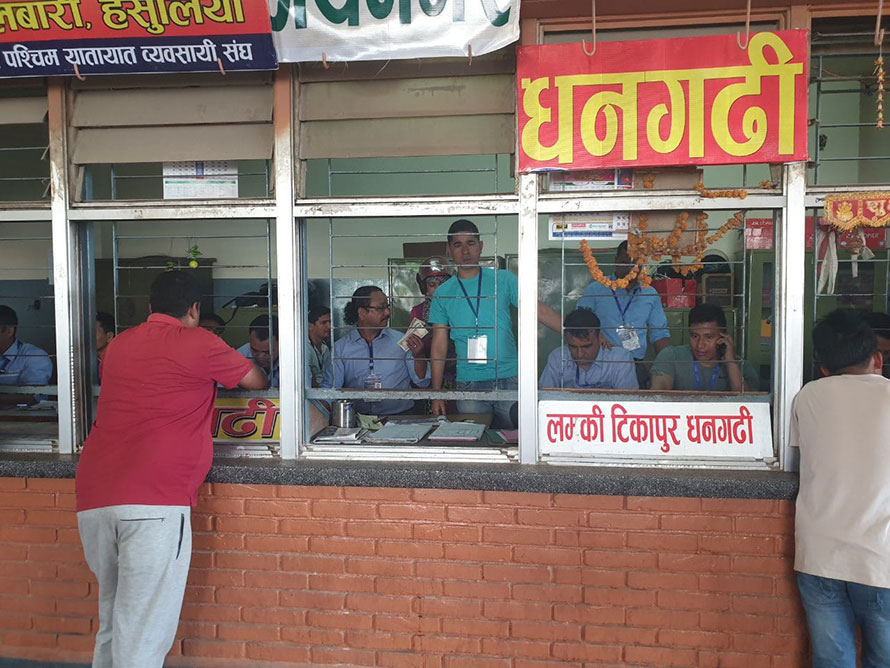 Kathmandu, July 26
Starting from August 17, the New Bus Park in Kathmandu will introduce a token system for travellers to issue tickets. The decision came in the wake of the increasing risk of coronavirus spread in Nepal.
The bus park has been shut for four months following the lockdown and restrictions on vehicular movement. Though the short-distance travel has resumed, long-route buses will only resume from August 17.
Deepak Kunwar, the chairman of Lhotse Multipurpose Pvt Ltd, which has been operating the new bus park, says it will be introducing a computerised billing system too to keep their staffers safe and the spread of the virus in check.
Also, the travellers will now be able to issue their tickets online, and all information of the bus will be available online.
Kunwar also informs the company has already managed necessary dresses and id cards for those in the counters, and installed a health and consultation desk, in cooperation with the Grande International Hospital, for all.
After the operation resumes, Kunwar says, cleanliness and sanitisation of all buses along with the compulsory use of masks will be the company's priority.
The park is a hub for over 50 districts across Nepal whereas, before the lockdown, about 2,000 buses would leave it for their destinations every day.