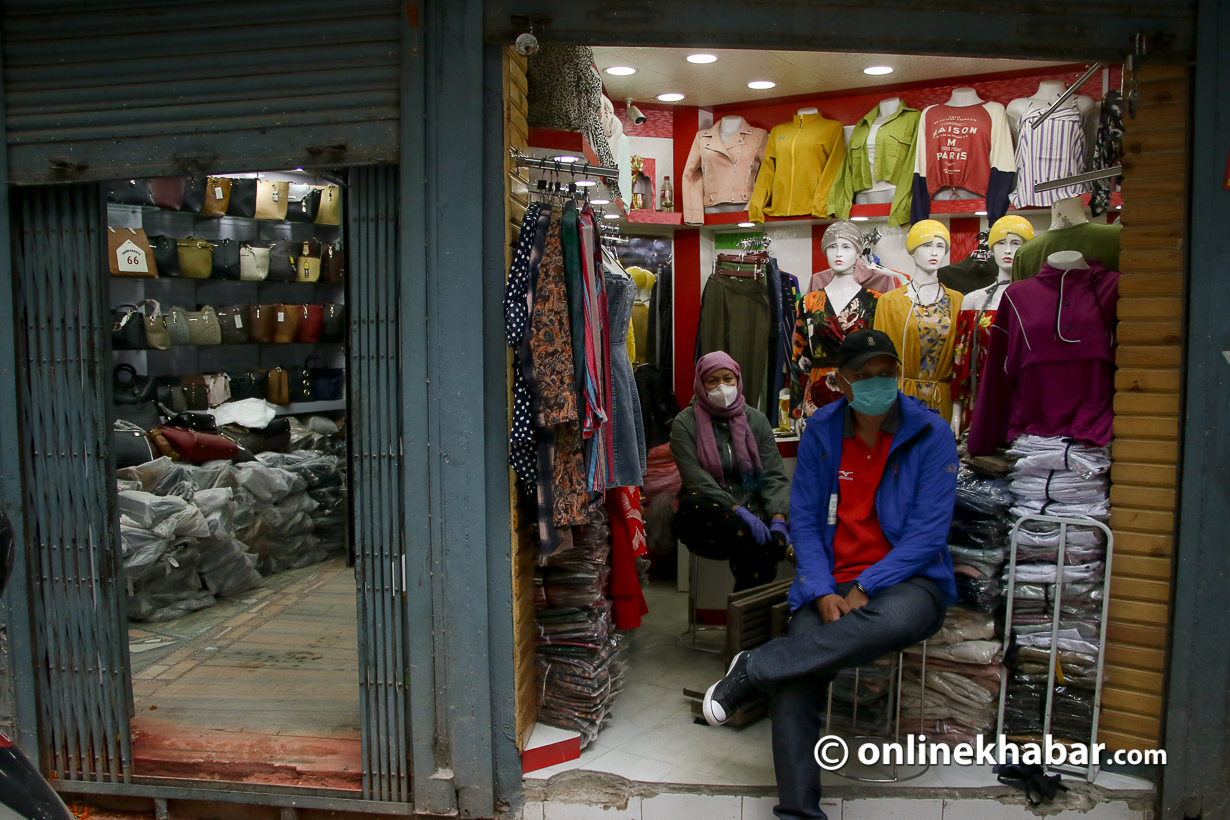 Kathmandu, June 4
In a gesture of protest of the government's decision to extend the nationwide lockdown to control the coronavirus outbreak in the country time and again without introducing measures to keep the economic activities alive, shopkeepers in the capital city opened their shops on Thursday morning.
The shopkeepers at major trade hubs in the city such as New Road, Bhotebahal, Indrachok, Koteshwar, and Baudhha have opened their shops today.
Earlier on Wednesday, an organisation of retailers in Kathmandu, National Entrepreneurs Federation of Nepal, had decided to open shops in the city from today. The organisation's president Naresh Katuwal says all the shops in the valley will open till 11 am every day from now onwards.
Katuwal claims the shopkeepers will maintain adequate protection measures to avoid the spread of the virus. Some shopkeepers have begun checking temperatures of the customers and making them use hand sanitiser.
The organisation's general secretary Anjan Shakya says defying the lockdown was not their wish, but a compulsion. He also urges the government and the public to consider it as a decision to sustain life, but not a move to defy the government order.
Meanwhile, local police personnel restricted the traders of the Baneshwar area from opening the shops, warning of using force in case they open the shops forcefully.