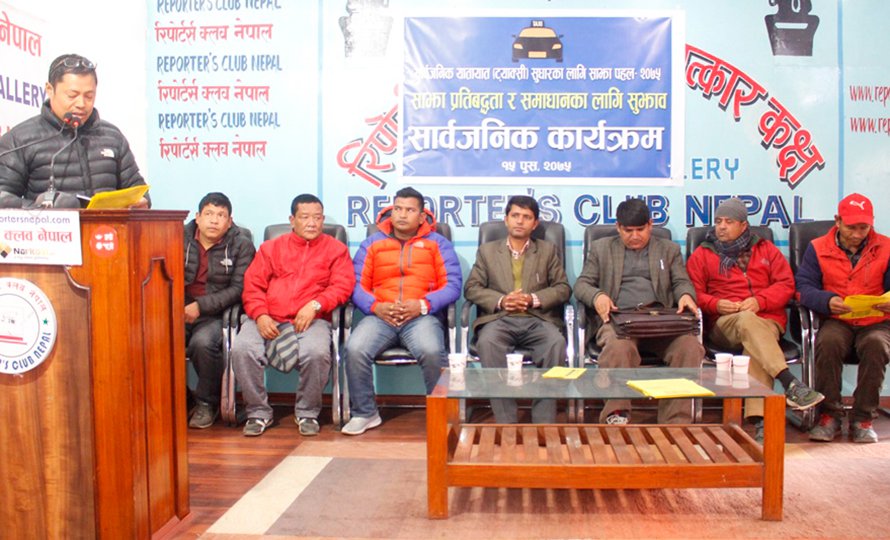 Kathmandu, December 30
Taxi drivers based in Kathmandu have demanded that the government hike fares at the earliest.
The drivers, who organised a press conference in the capital, said that the fares have not been revised in the last six years even as the cost of operating a taxi has surged.
Rajendra Sharma, vice-president of All Nepal Transport Workers' Association, said that the government, instead of trying to introduce reforms. was targetting the cab drivers. "The government does not understand  what difficulties taxi drivers face," he added.
Another union leader Bharat Gurung said, "The government labels us as conmen. We object to this labeling; it's damaging our reputation."