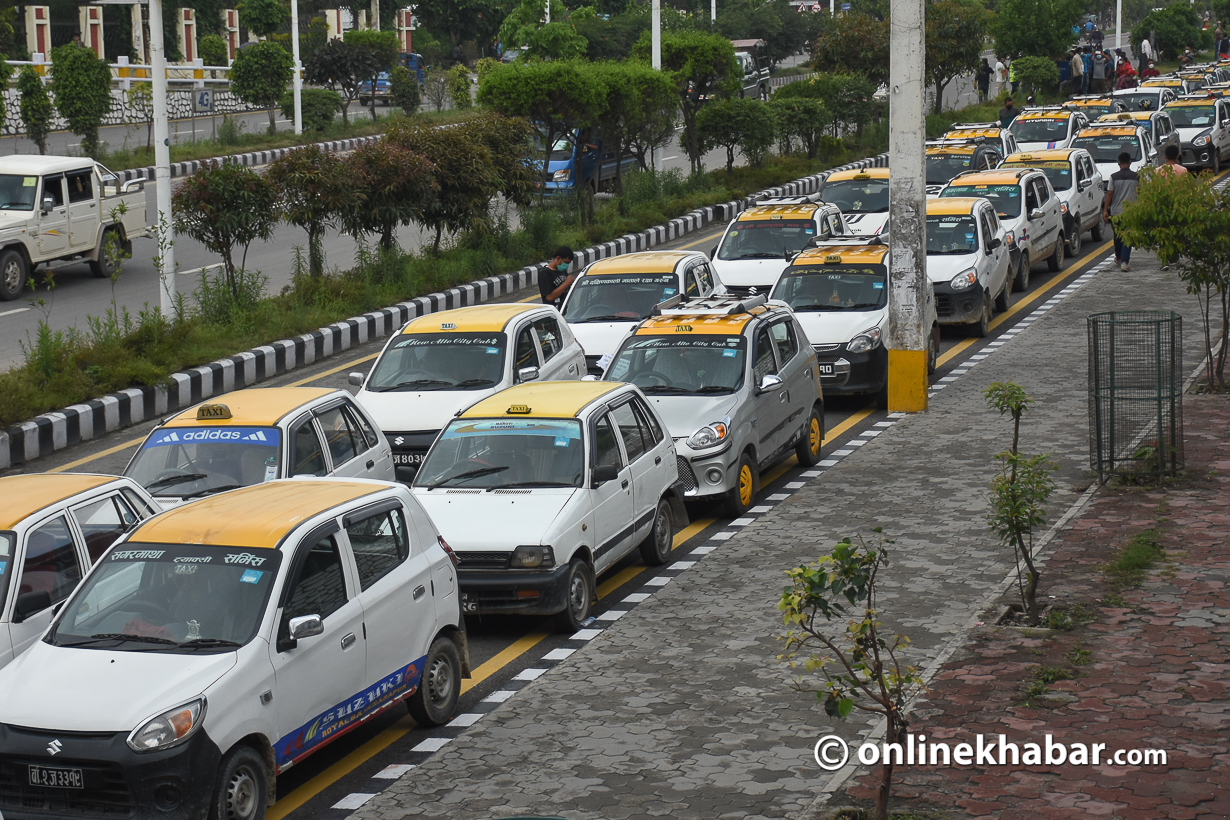 Kathmandu, July 8
The Development and Technology Committee in the House of Representatives has urged the government to let taxis operate on the road by maintaining needful protection standards as the lockdown has eased in the country.
When the government relaxed lockdown restrictions last month, it decided to let private vehicles ply the roads, still barring taxis. Following the move, taxi owners and drivers have been protesting the decision arguing discriminating between the same kinds of vehicles was unfair and the restriction posed challenges to the livelihood of thousands of taxi drivers.
The parliamentary committee discussed the issue today, concluding that the taxis should be allowed to operate by maintaining needful security precautions.
Meanwhile, taxi owners and workers, who were invited to the meeting, demanded banks waive interests owing to the taxi owners' loss of income.