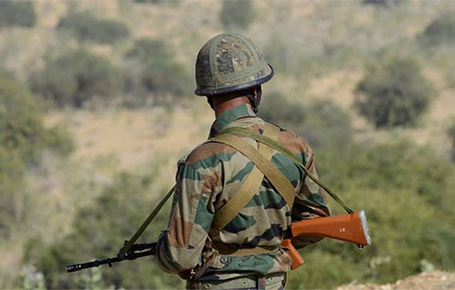 Kanchanpur, February 20
Indian security personnel intervened and stopped the construction of a culvert close to Basai in Anand Bazaar, Punarvas municipality-8. While culvert construction was going on, about a dozen-odd armed Indian security personnel barged into the construction site and forced us to stop the work, claiming that site is an Indian territory, Punarvas municipality's executive officer Sher Bahadur Budha informed.
A team comprising executive officer Budha, Kanchanpur chief district officer and officials of security agencies have headed to the site for talks with relevant Indian officials.
The municipality says the site is a Nepali territory.