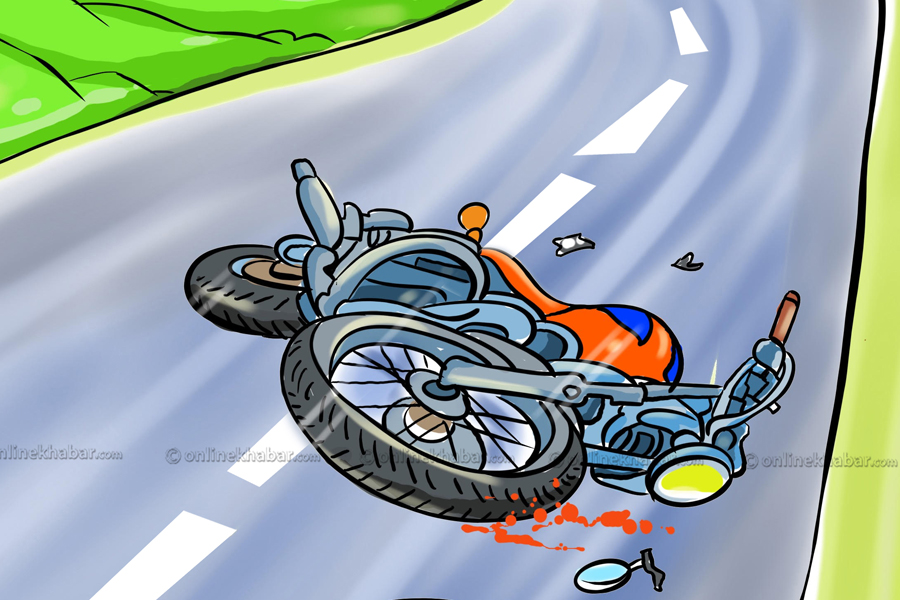 Dhangadhi, November 20
One person died in a road accident in Kanchanpur on Monday.
Tara Singh Karki, 48, died on the spot after her scooter collided with a motorbike. The pillion, Laxmi Karki, was injured and is being treated at Mahakali Provincial Hospital.
The motorbike rider, Sher Singh Karki, 22, had fled the scene following the accident but has now been arrested by the police.
The body of the deceased has been kept at Mahakali Provincial Hospital for post-mortem. The police have informed that further investigation is underway regarding the incident.