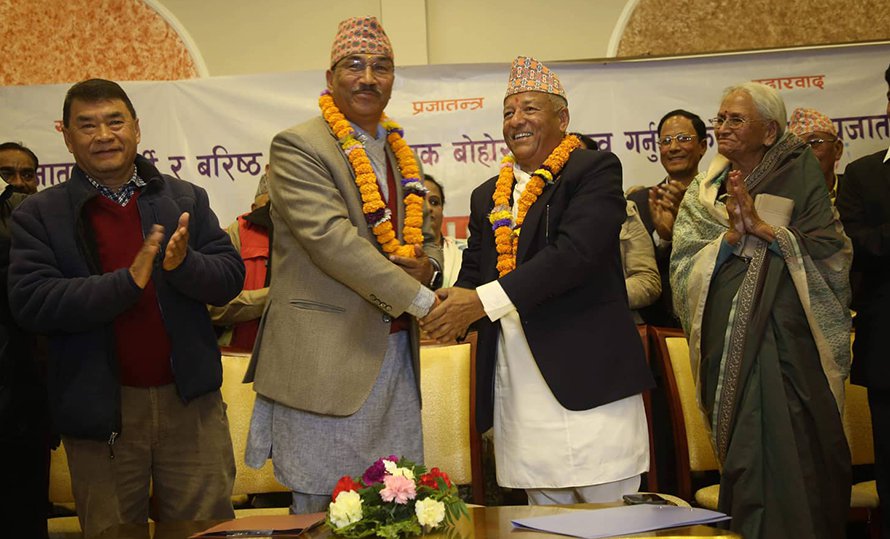 Kathmandu, February 24
Rastriya Prajatantra Party chairman Kamal Thapa has called on former leaders of his party, Pashupati Shamsher Rana and Prakash Chandra Lohani, to come back to the party.
Thapa's statement comes few weeks after Rana and Lohani unified their parties into RPP-United.
Speaking at a function organised to welcome Deepak Bohora back to the party, Thapa also requested Rana and Lohani to come back.
Bohora had left the RPP along with Rana and he was a key leader of Rana-led RPP-Democratic.
"Please don't get late," he said, "The future of thousands of cadres depends on us. On the other hand, a strong nationalist democratic force is a must to protect Nepal."
Claiming that he was ready for the unification, Thapa said he would like to see his party as strong as the Nepal Communist Party or the Nepali Congress in next four years.