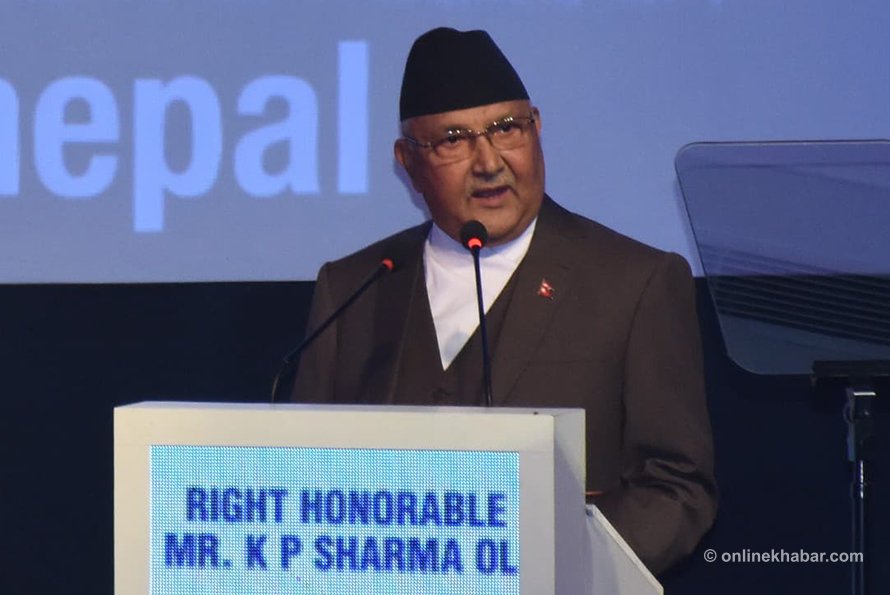 Kathmandu, March 29
Prime Minister KP Sharma Oli has urged foreign investors to invest in Nepal. Calling Nepal a 'virgin land' for investment, PM Oli said this was the right time to invest in a developing country like Nepal.
Inaugurating the Nepal Investment Summit on Friday, PM Oli said that with the formation of the constitution, the political situation was stable and the environment was right to invest in Nepal.
"Nepal is like a 'virgin land' for investors who can make a profit in all sectors. There is scope in hydropower, tourism, infrastructural development, information and technology. If we get investment, the country will surely make a profit for its foreign investors," he said speaking at the inauguration.
PM Oli also said that the country was working toward attaining a double-digit economic growth; but for that, he said, the country needed foreign capital.
"For us to reach the double-digit figure, we need a large amount of foreign investment. To make that possible, we have amended policies. We respect profits and we will not stop the foreign investors to take back profit."
PM Oli said as Nepal was between India and China, there was a lot of scope for the products to be shipped to neighbouring countries.
"We have worked hard to make sure trade facilitation doesn't face problems. We will soon have a functioning waterway with India. We are also signing a new trade and transit protocol with China. Both these things will surely help investors," added PM Oli.
He assured that the government would not be giving refuge to any syndicate.
Oli further added that the government was bringing a new act which would protect intellectual property.