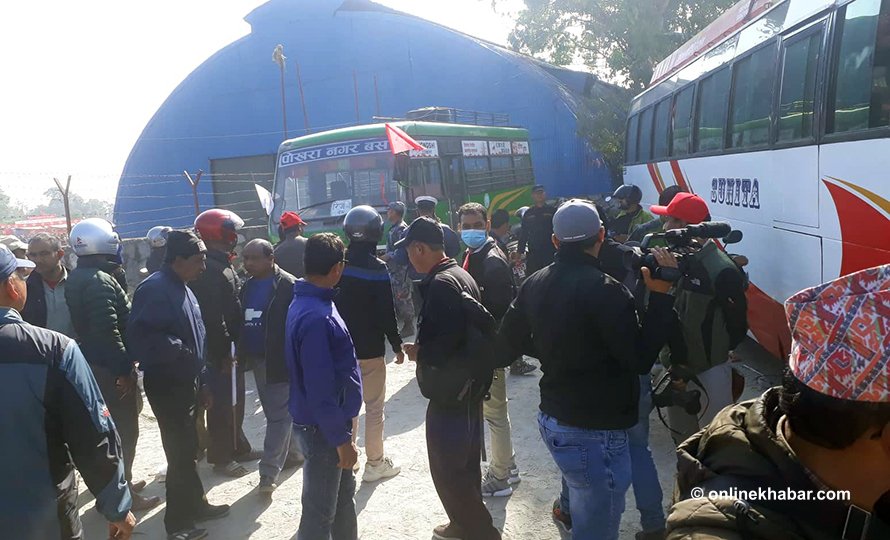 Pokhara, November 27
An improvised explosive device went off at Naya Bazaar of Pokhara in Kaski district on Wednesday. The ruling Nepal Communist Party was holding a mass meeting of its cadres and supporters nearby when the incident happened.
The government is holding a by-election in the Number 2 constituency of Kaski district this Saturday to elect its House of Representatives member. As the silence period for the poll will begin tonight, the ruling party had organised the meeting.
NCP parliamentary party's deputy leader Subas Chandra Nembang was addressing the meeting when the minor explosion took place. The party's executive chairman Pushpa Kamal Dahal was also present there.
The explosion did not cause any damage.