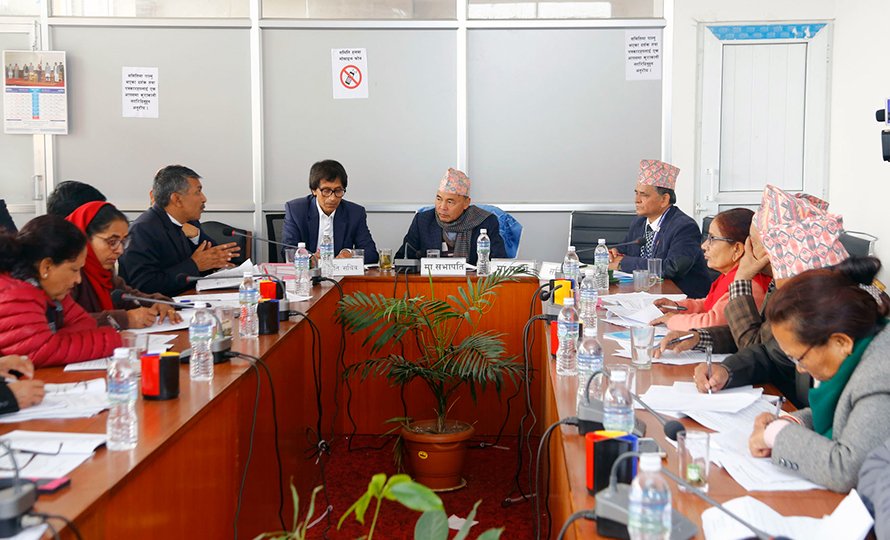 Kathmandu, January 30
Amid protests from stakeholders including the concerned minister, the Legislation Committee in National Assembly has decided to remove a provision requiring journalists to pass a qualification test to join the profession from the Media Council Bill.
Earlier this week, the committee had passed the bill introducing the provision. However, the Minister for Communications and Information Technology Gokul Baskota, who led the drafting process, protested saying it was unnecessary and unaffordable. Likewise, veteran journalists and representatives of the journalists' organisations such as the Federation of Nepali Journalists also objected to the provision.
Sources say the National Assembly chairman and minister Baskota will discuss how to revise the bill before sending it to the House of Representatives.