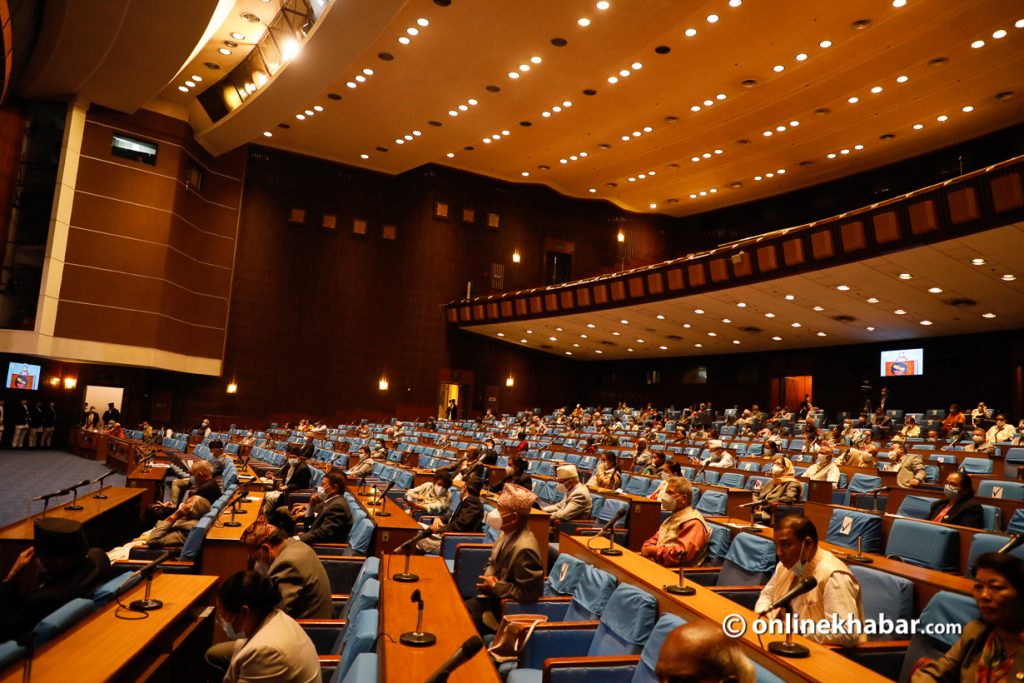 Kathmandu, September 16
The House of Representatives is expiring Saturday (September 17) as the Election Commission is beginning the election procedure for the next House elections on Sunday.
Accordingly, a cabinet meeting held in Kathmandu on Friday recommended that the president prorogue the ongoing session from Saturday midnight, informs Culture and Tourism Minister Jeevan Ram Shrestha.
According to the Election Commission's calendar, parties are required to file nominations of their candidates under the proportional representation election system on Sunday and Monday–formally beginning the elections for the next House of Representatives.
Earlier, the government had made an effort to extend the term even after the nominations, but it was forced to withdraw from this due to protests from different stakeholders.
Voting for the next elections will be held on November 20 across the country.