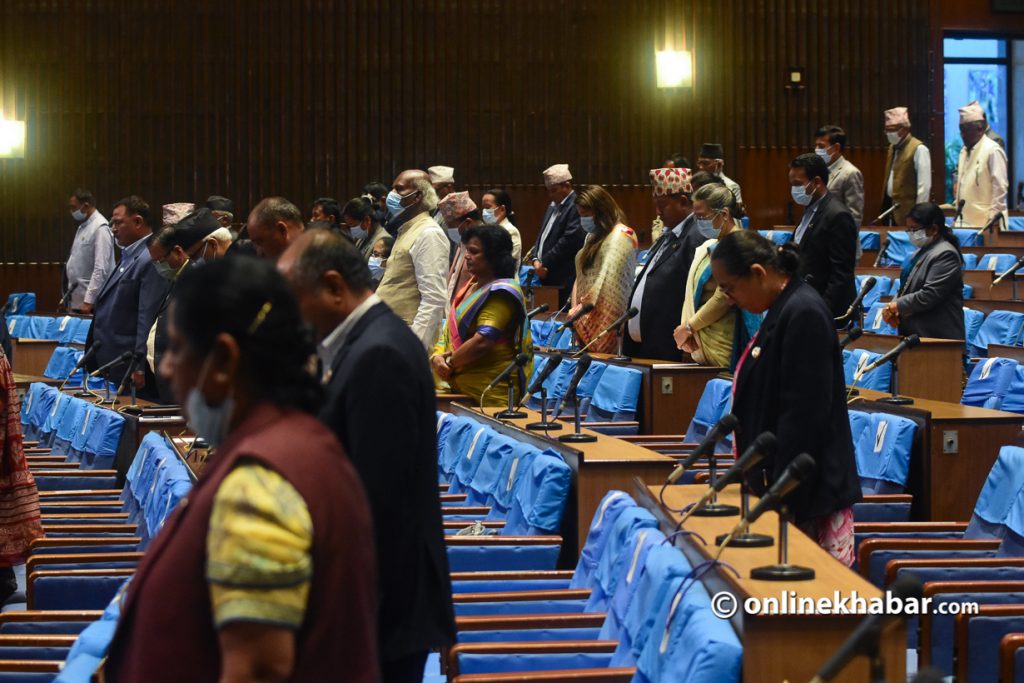 Kathmandu, September 6
The government has withdrawn from a proposal to extend the terms of the House of Representatives and the Provincial Assembly.
A bill registered in the parliament had said the federal and provincial legislative bodies would have a term of five years from the dates of their first meetings after the elections. Accordingly, the current terms would go past the elections set for November 20.
Not only the media but lawmakers themselves had objected to the proposal. Whereas Rastriya Prajatantra Party lawmaker Rajendra Lingden announced his resignation, lawmakers of the ruling Nepali Congress have filed an amendment to remove the provision or set it to the day before the date of filing nominations for the next elections.
Election Commission also objected to the proposal officially.
The bill is highly likely to be discussed in the House on Tuesday.