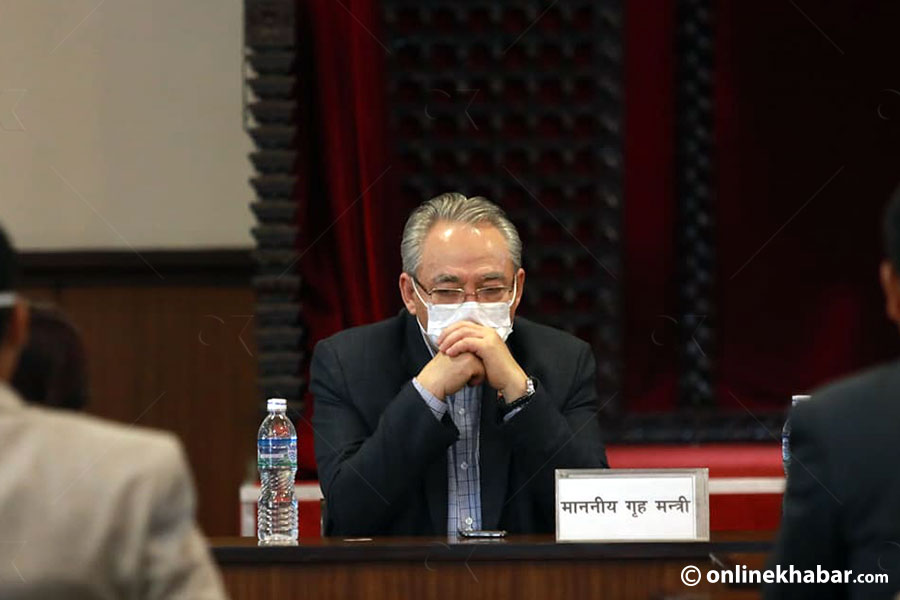 Kathmandu, August 30
Home Minister Ram Bahadur Thapa has expressed his concerns over increasing coronavirus infection in prisons across the country. Thapa says he is also worried about infected security personnel.
Speaking in an online meeting of the State Affairs and Good Governance Committee in Parliament on Sunday, the minister, however, maintained that the government was making efforts to control the coronavirus spread among the security personnel and jailbirds, informs a lawmaker who attended the meeting.
Though it was a virtual meeting, four lawmakers including the committee's chairperson Shashi Shrestha, lawmakers Lalbabu Pandit, Rekha Sharma, and Dila Sangraula had gathered at a meeting hall in Singhadarbar.
Meanwhile, the committee directed the government to strengthen efforts against the spread of coronavirus in prisons. The committee suggested the government could release some prisoners on parole. Likewise, the prisoners should be kept in separate places based on the level of risk they face.
The committee also reminded the government to implement provisions of the Criminal Code to improve prison management across the country as soon as possible.