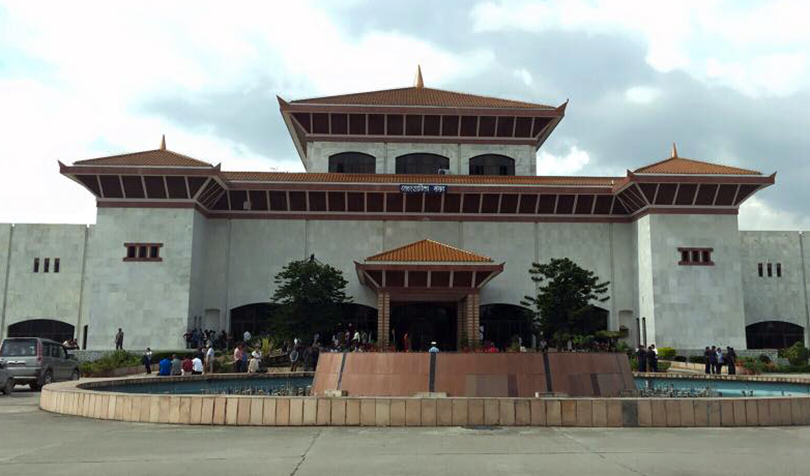 Kathmandu, December 18
The Parliament Secretariat says it is preparing halls for meetings of both houses of bicameral Parliament.
Though the National Assembly polls are yet to be held, logistic preparations have begun, informs officials.
While the hall of dissolved Parliament will be used for the 275-member House of Representatives, the Nuptse Hall at the same building will host National Assembly meetings.
There were 601 one members in the previous Parliament. Therefore, the main hall will be refurnished to make it fit for almost half the members this time.
The same hall will be used to host joint meetings of two houses when the President presents annual policy and programme of the government and on other occasions.
The Secretariat says it has also begun preparations to establish offices for the Speaker, the Deputy Speaker, the National Assembly Chairperson and the Vice-Chairperson.
Meanwhile, preparations are underway to shift the Secretariat Office to Naya Baneshwor from Singhadarbar so that it will be closer to parliamentary meeting halls.