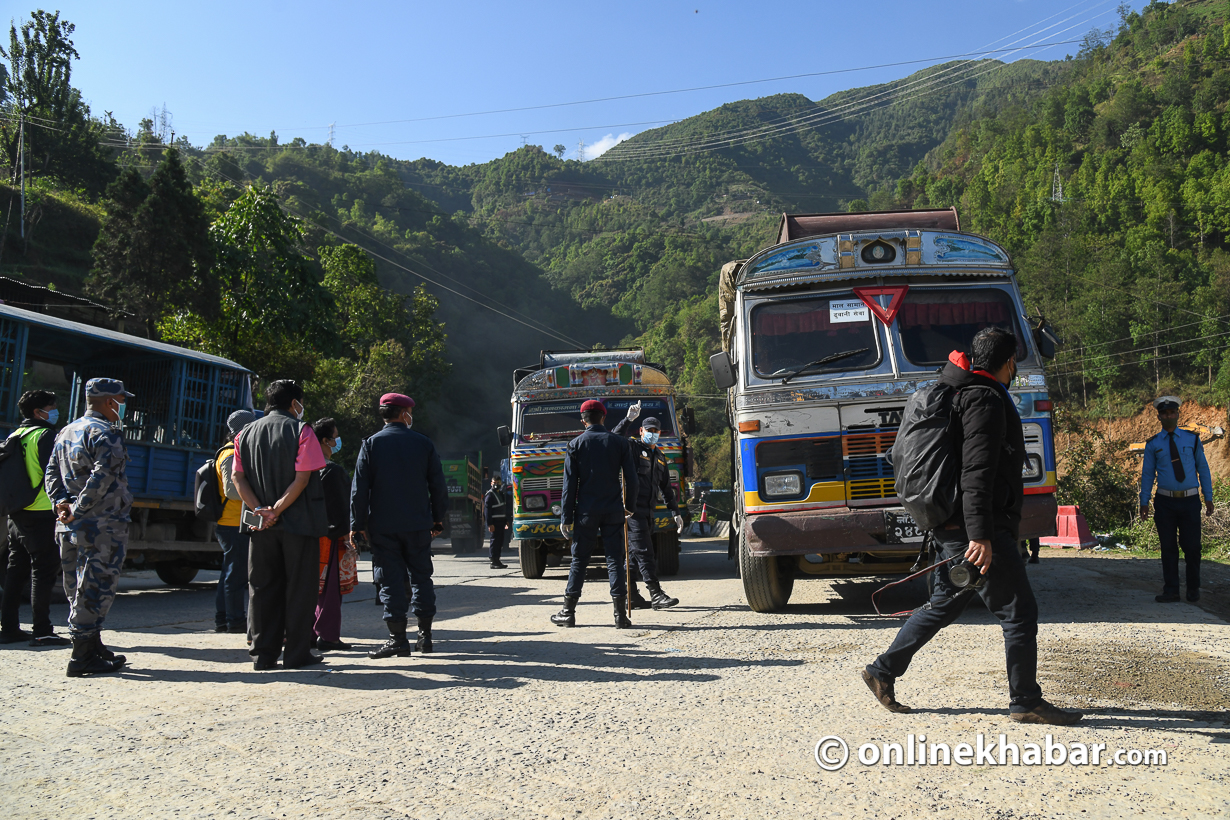 Kathmandu, May 21
The Ministry of Home Affairs has issued a directive to all local governments of Kathmandu Valley to ensure that no one can enter the valley hiding from the police or on various pretexts of having emergency works during the lockdown imposed to control the coronavirus outbreak in the country.
The ministry says even if one has some emergency works to come to Kathmandu, they have to submit a report proving they tested negative for the coronavirus in the rapid diagnostic test (RDT).
In the circular, the local governments have also been told to identify hotels, party venues, community buildings, and other similar places that could be converted into quarantine venues for the people entering during the lockdown.
Further, those coming to Kathmandu have to bear the costs of the RDTs and quarantine on their own, according to the government.
Earlier last week, Home Minister Ram Bahadur Thapa had met representatives of all local units, where the local officials had urged the government to seal off all entry points of the city. The meeting had made a decision to tighten the lockdown measures, but it was not implemented effectively.