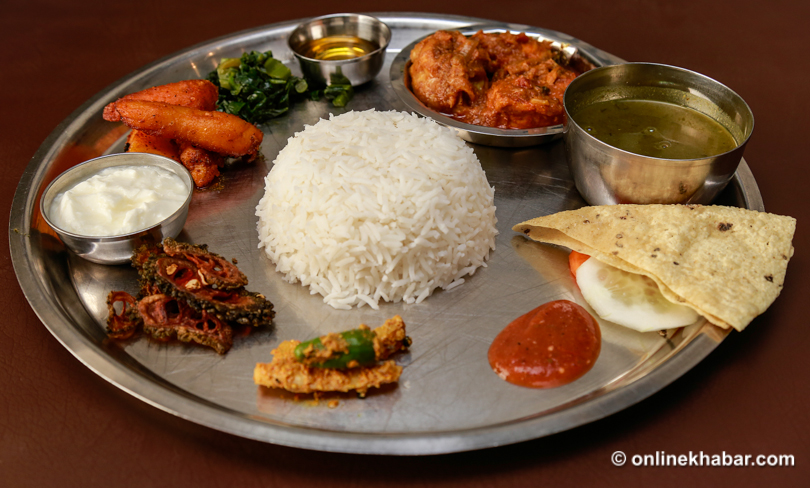 Kathmandu, August 30
The government is preparing to introduce a new rule for 'big' hotels of the country, according to which the four-star and five-star institutions need to include at least some items of the Nepali food on their menu.
After assuming his office last month, Minister for Culture, Tourism and Civil Aviation Yogesh Bhattarai had announced that he would introduce the new regulation within the next 15 days.
Though the 15 days have passed, the ministry is now preparing the new regulation.
Most star hotels of Nepal serve Italian, French, Turkish, Chinese, India, Thai, Malaysian, Japanese and Korean food items. The use of Nepali food is on the wane there.
The government hopes that the new regulation will 'internationalise' Nepali culinary art. The government is also making it mandatory that the Nepal Tourism Board include activities related to food in all events it would host to promote Nepali tourism.
The Hotel Association Nepal has also extended its support to the government in introducing the rule. It has been learned that minister Bhattarai made the announcement in consultation with the HAN leadership. Earlier, the association had selected 200 items of Nepali food and published a cookbook.
"It is essential to promote local food," HAN executive committee member Yuba Raj Shrestha says, "After the big hotels didn't take their initiatives on their own, the government is making it mandatory."