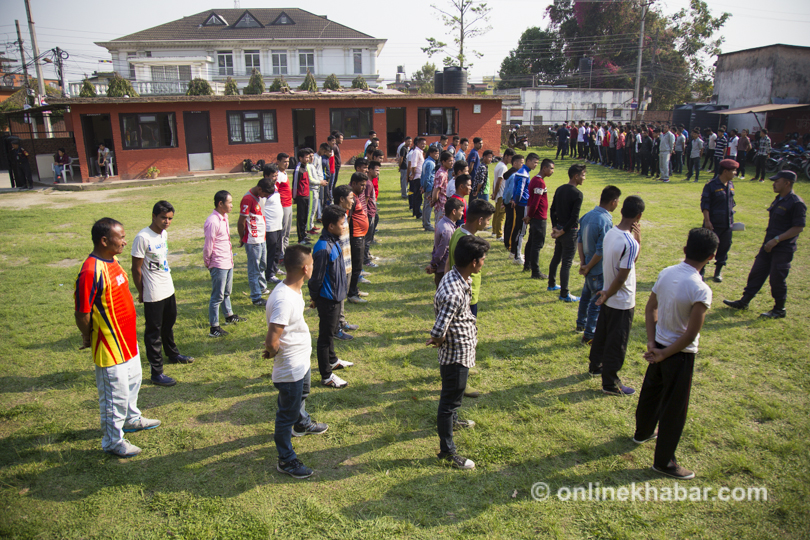 Kathmandu, October 10
Nepal Police is mobilising 98,268 temporary police personnel for upcoming provincial and federal parliamentary elections scheduled for November 26 and December 7.
Applications have been called from interested and eligible candidates from today.
District Police Offices across the country will collect applications for next seven days beginning today.
A notice issued by the national police organisation says those having completed the age of 18 and below the age of 54 can apply for the positions. The candidates should not be affiliated with any political party and not have been convicted of any crime. The applicants are required to be physically and mentally healthy.
Those with basic literacy skills can apply.
Selected candidates will get remuneration and other facilities equal to those of a police constable for 55 days during the duty.