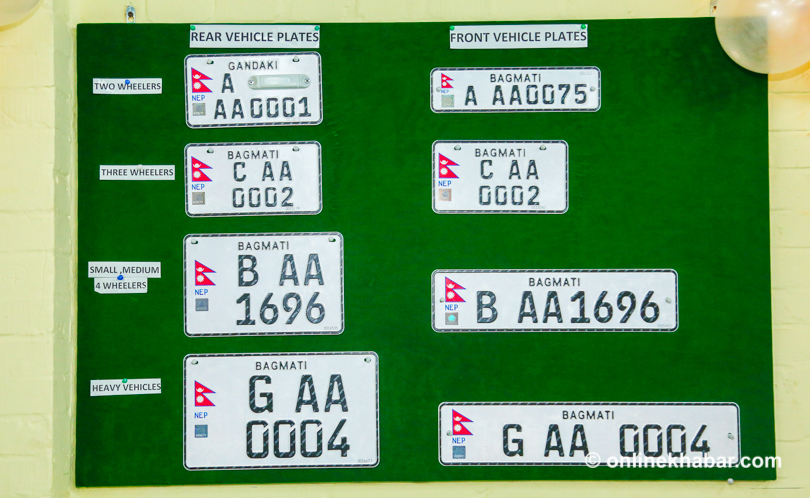 Kathmandu, October 22
The Ministry of Physical Infrastructures and Transport has taken a proposal to the Cabinet to mention the name of province on embossed number plates of vehicles.
Earlier, the Ministry had begun distributing the places with the names of zones, but had halted it after stakeholders and public criticised the government for failing to adopt the new federal structure.
The Public Accounts Committee in Parliament had also directed the government to distribute the number plates according to the federal structure.
However, the seven provinces are yet to be named; hence the government will use their numbers (1-7) on the plates till then, informs spokesperson at the Department of Transport Management, Tokraj Pandey.
The government had introduced the high-tech registration system in August.