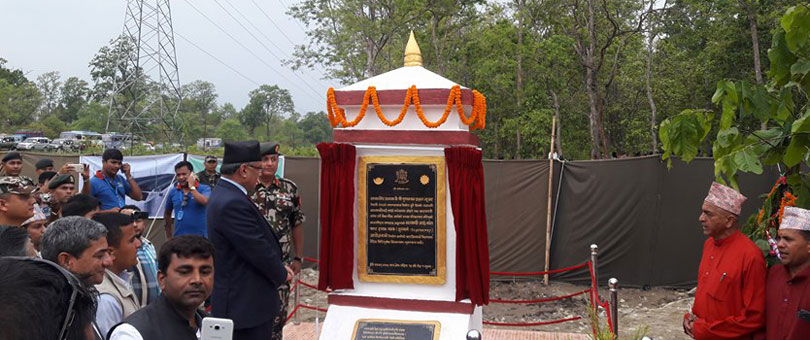 Kathmandu, October 13
The government has decided to buy the detailed project report (DPR) prepared by an Indian private company for the construction of Kathmandu-Terai fast track.
A Cabinet meeting held on Friday authorised the Fast Track Construction Directive Committee to study the report and recommend its price to the government.
Earlier, the Infrastructure Leasing and Financial Services had prepared the DPR after the company got an assignment to construct the project in the build-own-operate-transfer (BOOT) model.
However, the government later changed the decision and handed over the project to Nepali Army. During that time, the Indian company had demanded that its DPR be purchased.
Then Prime Minister Pushpa Kamal Dahal had laid the foundation stone for the fast track on May 28 this year. The government plans to complete the construction within next four years.
The government has already endorsed the working procedure for the construction.
After the construction, it will take around an hour to reach Nijgadh via the 76-kilometre road that spans across Lalitpur, Makawanpur and Bara districts.
There will be a 1.5-kilometre tunnel, 99 bridges and six overhead bridges along the road.