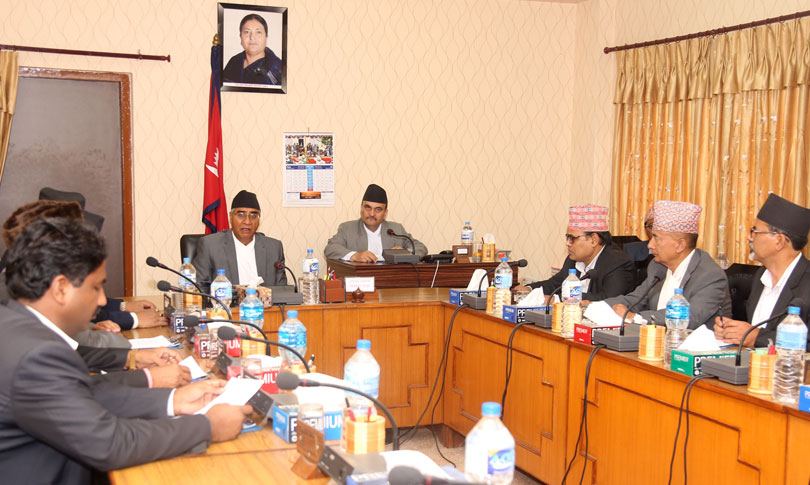 Kathmandu, June 11
The government has decided to amend the Act on Political Parties in a bid to make sure the participation of agitating Rastriya Janata Party Nepal in June 28 polls.
With the amendment, the party formed after merger of six Madhesh-centric parties can choose to run the polls with an election symbol of one of its constituents if the party cannot register itself with the Election Commission by the deadline of the constitutional body.
A Cabinet meeting held today made the decision to register the amendment bill at the Parliament Secretariat, according to Finance Minister Gyanendra Bahadur Karki.
The government plans to endorse the amendment by tomorrow.
Just few days back, the Parliament had amended the Local Level Election Act to make sure that the agitating party has enough time to get prepared for the polls.
Despite all the attempts, the party has been adamant on its demand of constitution amendment before the polls.