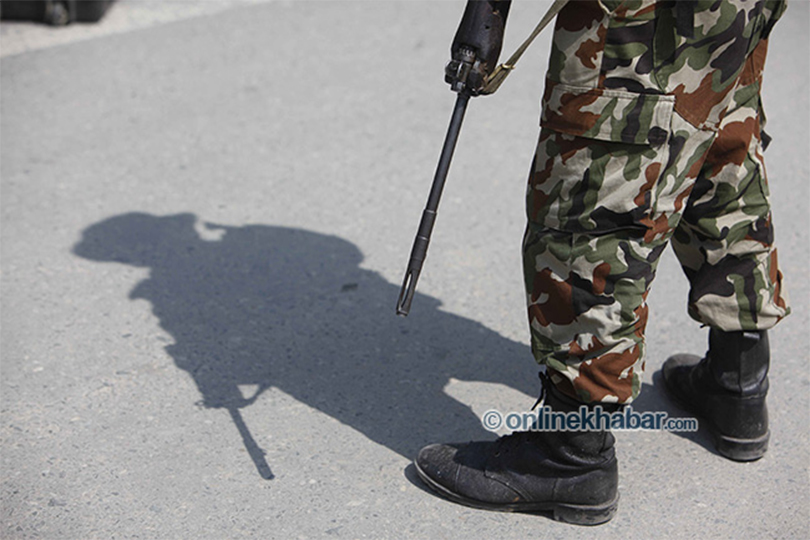 Kathmandu, October 17
The Ministry of Defence says it is planning to shift Nepali Army's armoury to Bhanu Municipality of Tanahun district from Swayambhu of Kathmandu.
Earlier, locals of Swayambhu had demanded that the armoury be removed from the dense settlement.
Defence Secretary Shreedhar Sapkota says the process to acquire land to build the armoury has been initiated.
It has been learned that the government will acquire 600 ropani (more than 3.285 million square feet) land from locals.
Though locals of Bhanu had also protested the government preparation to establish an armoury in their place, the government is preparing to relocate the facility after the Supreme Court quashed locals' writ over the issue.
The locals had claimed that established would have adverse impacts on agriculture and environment.
Meanwhile, the Nepali Army has claimed the Swayambhu-based armoury will be relocated for sure, but the new place is yet to be confirmed.
Another source, however, says the Ministry of Defence and the Ministry of Finance have already finalised that it will be shifted to Bhanu.