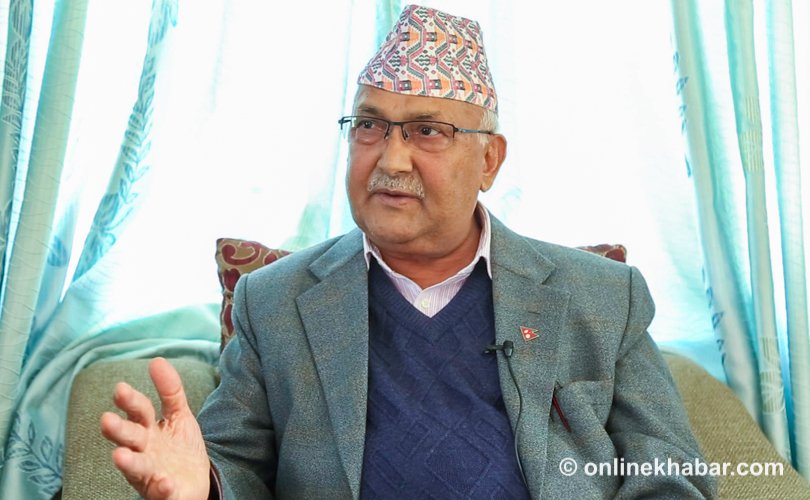 Kathmandu, December 21
CPN-UML Chairman KP Sharma Oli says the present government has not blocked the formation of new government though statements made by its members are not appropriate.
Speaking with journalists at his residence in Balkot of Bhaktapur today, Oli reiterated that there was no confusion about the government formation in the constitution and it would smoothly go ahead with the announcement of final poll results by the Election Commission.
He urged the Commission to announce the results as soon as possible and let the House of Representatives carry out its business of government formation independently.
In another context, the leader said his party would unify with the CPN-Maoist Centre very soon.