One after another, independent candidates are emerging victorious in the recently held local elections. Those independent candidates are creating a commotion in different major cities of the country such as Kathmandu, Dharan, Dhangadhi and Janakapur. One among them is the 58-year-old Gopal Hamal of Dhangadhi, popularly known as 'Gopi Dai'.
Popular in his hometown of Dhangadhi, he got 26,865 votes, over 12,000 more than his nearest competitor Nripa Bahadur Wad of Nepali Congress. Here are five key details about Gopi Hamal and his vision for Dhangadhi that you should know.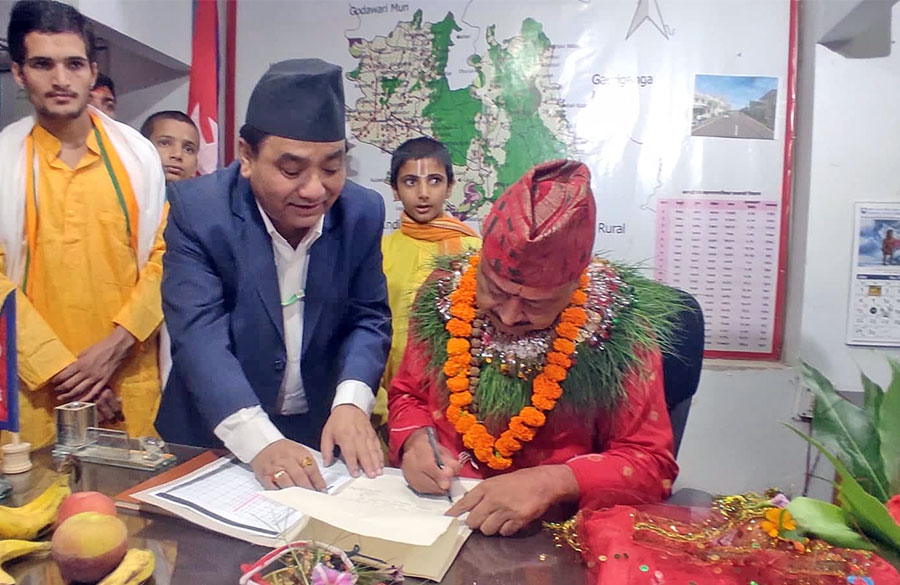 1. Reason behind Hamal's popularity and victory 
Gopal Hamal gained popularity among the locals of Dhangadhi through active involvement in social service and contribution to the Chamber of Commerce and Industry. Likewise, he was also lauded for his project through which he wants to turn far-western Nepal into a popular tourist destination. Recently, he also started a free hearse service. He also started a clothes bank in Dhangadhi which gained him further popularity among the masses.
2. Political affiliation
Prior to running as an independent candidate for mayor of  Dhangadhi sub-metropolitan city, Gopal Hamal was associated with the Bibeksheel Sajha Party. He was even a party's coordinator of the Sudurpaschim province. But, as he received suggestions from his trusted ones to run independently for the post of mayor rather than by being involved with political parties, he decided to resign from Bibeksheel Sajha Party and filed the nomination as an independent candidate.
3. Second time in elections
This is Gopal Hamal's second time contesting the local elections for the post of mayor. During the 2017 local elections, he contested as an independent candidate losing by a mere 2,700 votes. It was after his loss during the 2017 elections that he joined the Bibeksheel Sajha party.
4. His promises 
Gopal Hamal has publicly pledged that he will not take any facilities from the government after being elected the mayor of the Dhangadhi sub-metropolitan city.  He has even said that he will not use the vehicle provided by the city government. 
"Once, I will become the mayor, I will not take a single penny from the government," he said during his election campaign.
5. His priorities 
Gopal Hamal has three main priorities. Firstly, he wants to build a mechanism against corruption. Zero tolerance against corruption is one of his key mottos. Secondly, the independent mayor wants to resolve the problem of flooding. And lastly, he wants to make Dhangadhi a well-managed city.