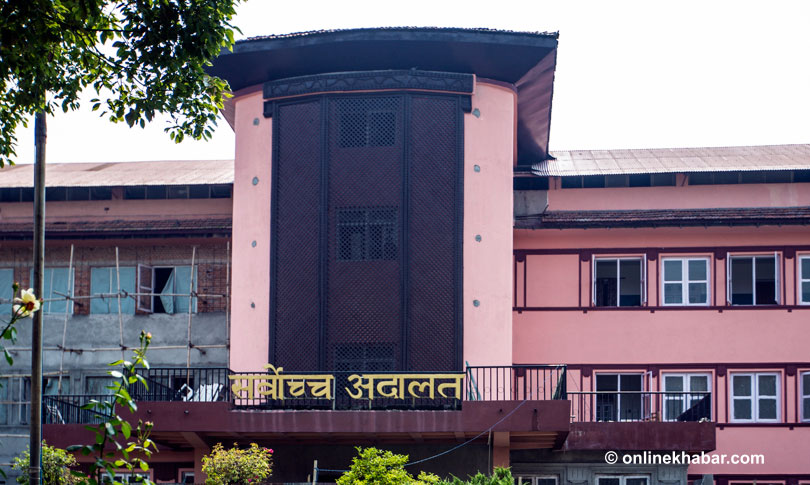 Kathmandu, February 22
The Supreme Court has received a writ petition challenging President Bidya Devi Bhandari's recent decision to waive fines imposed on local election candidates for not submitting their expense details on time.
Advocate Lokendra Oli submitted the petition against the President's Office among others on Wednesday, whose preliminary hearing has been scheduled for Friday,
Earlier, the Election Commission had decided that 123,650 candidates participating in the local elections on May 13, 2022, pay fines worth Rs 24.639 billion in total. But, based on the cabinet's decision, President Bidya Devi Bhandari decided to waive fines last week, courting a controversy.