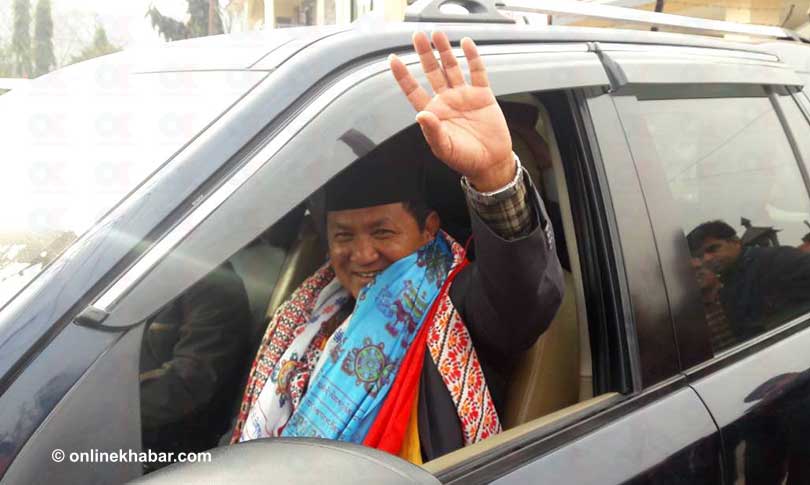 Kaski, August 23
Gandaki province Chief Minister Prithvi Subba Gurung left for the United Kingdom (UK) on a short visit on Friday.
He will participate in an event that the UK-based Tamu Dhi (an organisation of Gurungs) has been organising every year since 2009.
This year, the festival will start from coming Sunday with the theme of "Our culture; our identity; our pride".
The chief minister will attend the event as the chief guest. During his stay there, he will take part in other programmes to be organised by the Nepali community. He is expected to utilise such moments as opportunities for calling upon the Nepalis there to invest at home and building atmosphere supportive for the Nepal Visit Year 2020.
The chief minister is accompanied by his spouse. The chief minister will return home on August 31.
According to his private secretary Surya Prasad Gurung, minister for economic affairs and planning Kiran Gurung will serve as the acting chief minister during his absence.