Lawmakers from both opposition and ruling party condemning the killing of Biplav cadre in Sarlahi district has been covered in most newspapers along the news of CIAA failing to find documents against former minister Gobinda Raj Joshi.
Here is a summary of important, ignored and interesting stories from the front pages of national broadsheets:
Important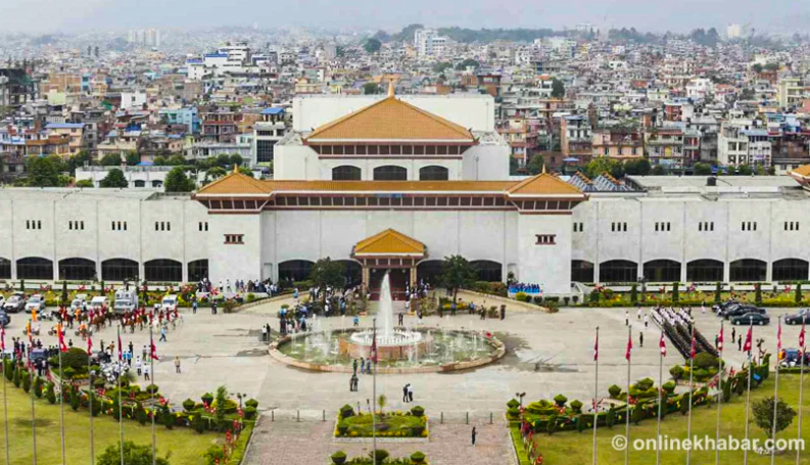 Ruling and opposition lawmakers question the killing of Biplav cadre
The Kathmandu Post, Republica and The Himalayan Times reports that the parliamentary State Affairs and Good Governance Committee on Monday directed the government to investigate the killing of Kumar Paudel, a senior member of a banned outfit, after lawmakers from both ruling and opposition parties suspected Poudel could have become a victim of extrajudicial killing.
The parliamentary panel has given a seven-day deadline to the government to submit its report.
Paudel, who was Sarlahi district in-charge of the Communist Party of Nepal led by Netra Bikram Chand, was shot dead by police in Lalbandi Municipality on June 20.
Paudel was killed in crossfire between cadres of the Chand-led CPN and police, Home Minister Ram Bahadur Thapa told the parliamentary committee.
But lawmakers of the ruling Nepal Communist Party (NCP), the main opposition Nepali Congress and Samajwadi Party-Nepal were not convinced by the minister's statement. They said Paudel might have become a 'victim of police encounter killing'.
Other lawmakers also said Poudel might have been tortured before he was killed.
Gobinda Raj Joshi corruption case: CIAA still don't have 'missing' documents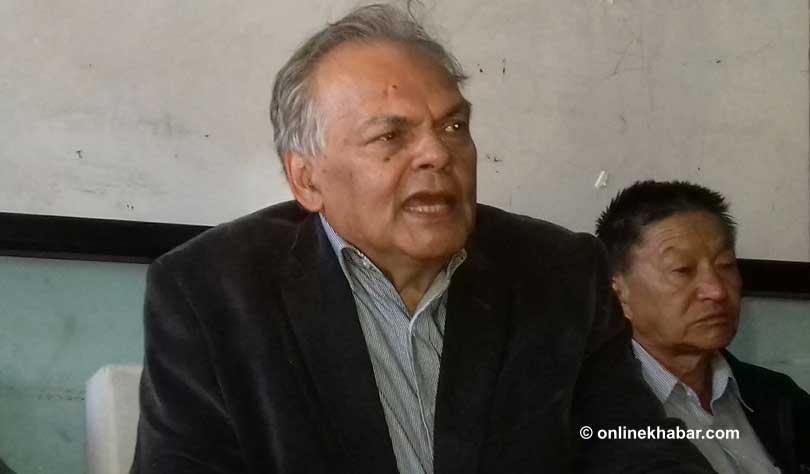 Rajdhani and Republica reports that CIAA officials still haven't found the original files and various other documents concerning Gobindra Raj Joshi case.
After the Supreme Court warned of action against CIAA officials for not submitting the documents related to the charges filed against former minister Joshi for years, the anti-corruption agency is now struggling to get those documents.
In the first week of this month, a division bench of justices Ishwar Prasad Khatiwada and Sapana Pradhan Malla issued a strong warning against CIAA officials to face the consequences as they had been dilly-dallying over an apex court order to submit the original files and various other documents concerning the Joshi case.
The top court sought all documents related to its 2003 decision to file a corruption case against Joshi.
Kathmandu-Terai fast track won't be completed on time
Arthik Abhiyan and Karobar reports that the Kathmandu-Terai fast track in unlikely to complete on time because the government hasn't accepted the detailed project report (DPR). However, a meeting of the Development and Technology committee on Monday ordered Nepal Army to complete the work in the given time period. NA had said it could not construct bridges and tunnels as the DPR hadn't been accepted by the Cabinet. But the committee on Monday also asked the Cabinet to accept the DPR so that work can be complete as soon as possible.
Ignored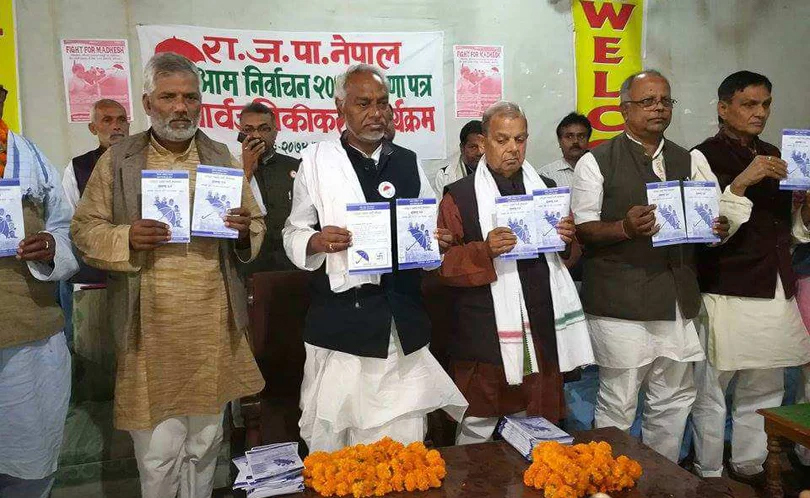 RJPN to revive identity movement
Republica reports that Rastriya Janata Party Nepal (RJPN) has begun talks to form an alliance with fringe parties in order to revive the identity movement which has been losing steam since the promulgation of the new constitution in 2015.
RJPN leaders said that talks with more than half a dozen like-minded parties are in progress to form a coalition which would push for political rights of various marginalised and excluded groups including Madhesi, Dalit and indigenous communities while defending the historical achievements including federalism and secularism.
Man deported to US for being associated with Dalai Lama
The Himalayan Times reports that immigration authorities at the country's sole international airport have refused to let an American tourist enter Nepal on suspicion of being an agent of the exiled Tibetan Buddhist leader the Dalai Lama, according to sources.
Penpa Tsering, 53, who arrived at Tribhuvan International Airport from New York City via New Delhi on Saturday, was denied entry into Nepal and was deported to the US after hours of questioning at the airport.
Eyewitnesses say the tourist holding US passport was scorned and mistreated because of his Tibetan origin.
 China offering record number of scholarships to civil servants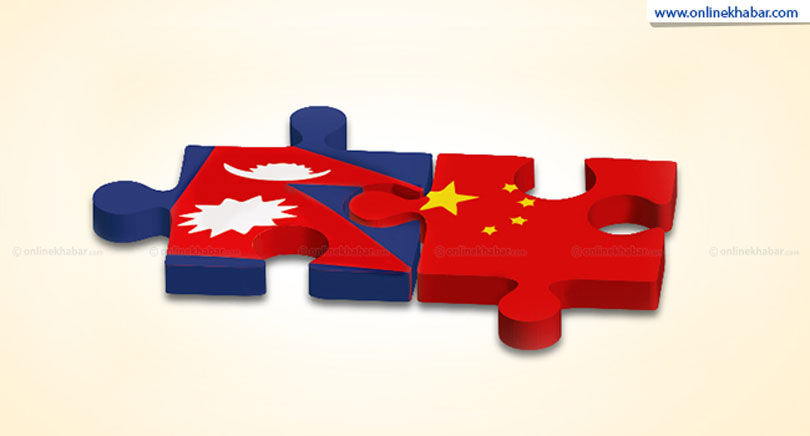 The Kathmandu Post reports that the number of scholarships and training programmes for Nepali civil servants provided by China has increased exponentially in the last 15 years, amounting to more than 850 for the 2019-20 academic year alone. In 2004, according to the Chinese Embassy website, Beijing had offered just 20 scholarships under the Chinese Government Scholarship Programme, with six seats for undergraduates and 14 for postgraduates.
For the upcoming academic year, China has approved 850 training programmes and scholarships for Nepali civil servants, the Post has learned. These 850 training slots have been allocated to the Ministry of Finance under China's MOFCOM Scholarships, announced last week.
Interesting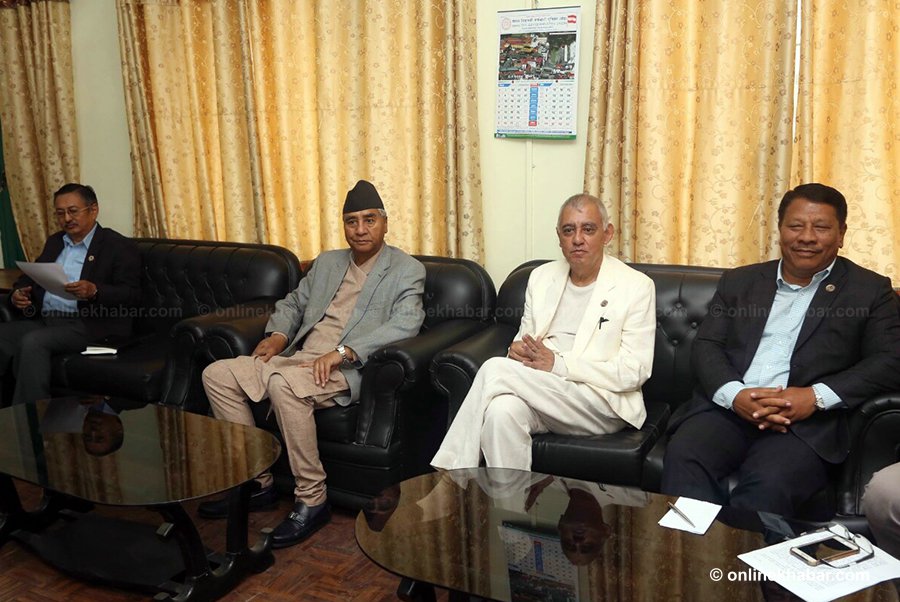 NC leaders want 14th general convention
Rajdhani reports that senior leaders of opposition party Nepali Congress have been demanding that the party organise the 14th general convention. Krishna Prasad Sitaula said that the need for a general convention at this point of time was extremely important as it would help take the party forward. He said that that the party could not operate without a well-managed organisational setup.
Cable operators halt TV service to oppose clean feed
Naya Patrika reports that cable television operators have stopped showing international channels to oppose clean feed. The government has proposed an Advertisement Bill that seeks to enforce the clean feed provision. Viewers say that they have been duped by the operators by halting the broadcast of foreign channels despite paying them in advance.
SC stay order confusing NRB officials
Kantipur reports that Bhisma Upreti who had been given his retirement letter by Nepal Rastra Bank last year is still in office after no hearing has occurred since the Supreme Court put a stay order on his retirement letter last year. Upreti after getting his retirement letter had filled an application at the SC stating that he hadn't served in the same post for 30 years. Supreme Court then put a stay order on NRB's letter and asked Upreti to continue working. But since the stay order, nothing has been done so far. Uperti says that he took the position in 2000; but according to NRB, Upreti took office in 1989 as a junior staffer and the service period counts from that time.
---
Published on June 25th, Tuesday, 2019 10:19 AM
---
Download Onlinekhabar App. Android click here & IOS click here . Keep in touch with us on Facebook, Twitter & YouTube.